Multiple Dates
Happy Ending: A Play & Encore Studio Stage Premiere Dinner Show
Description
The Premier Showing at the Encore Theatre and Gallery Studio Stage.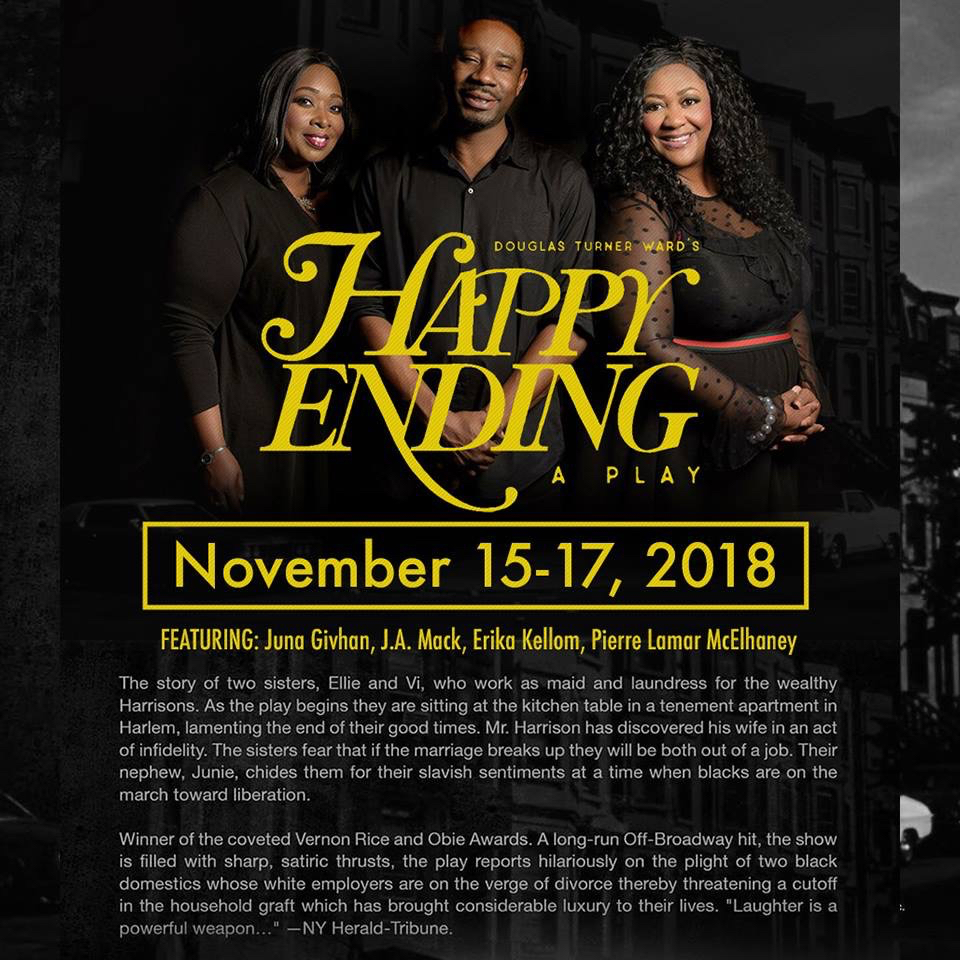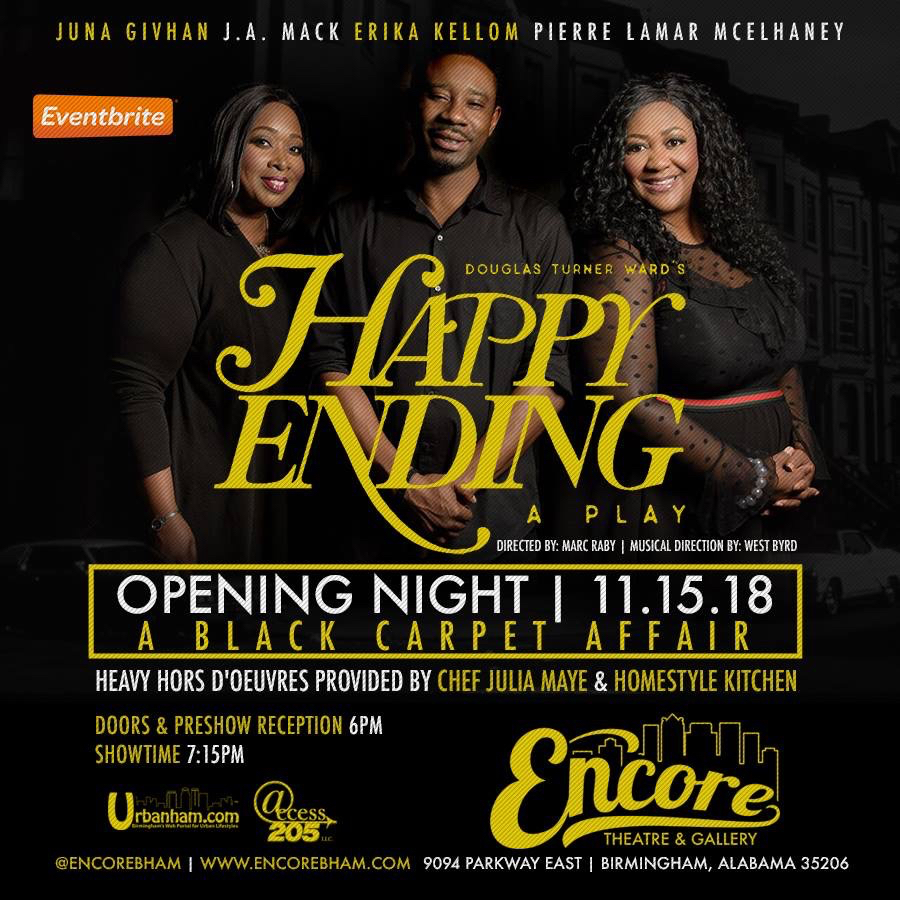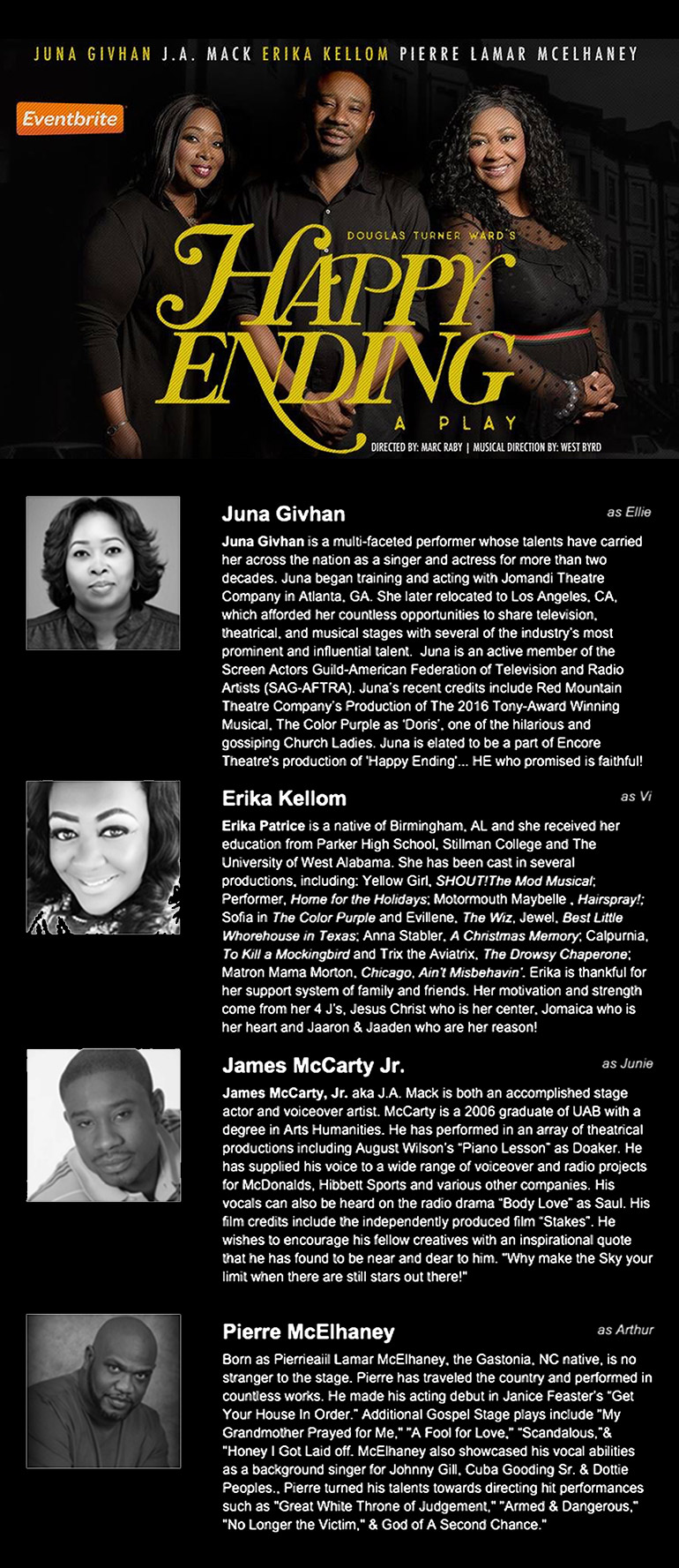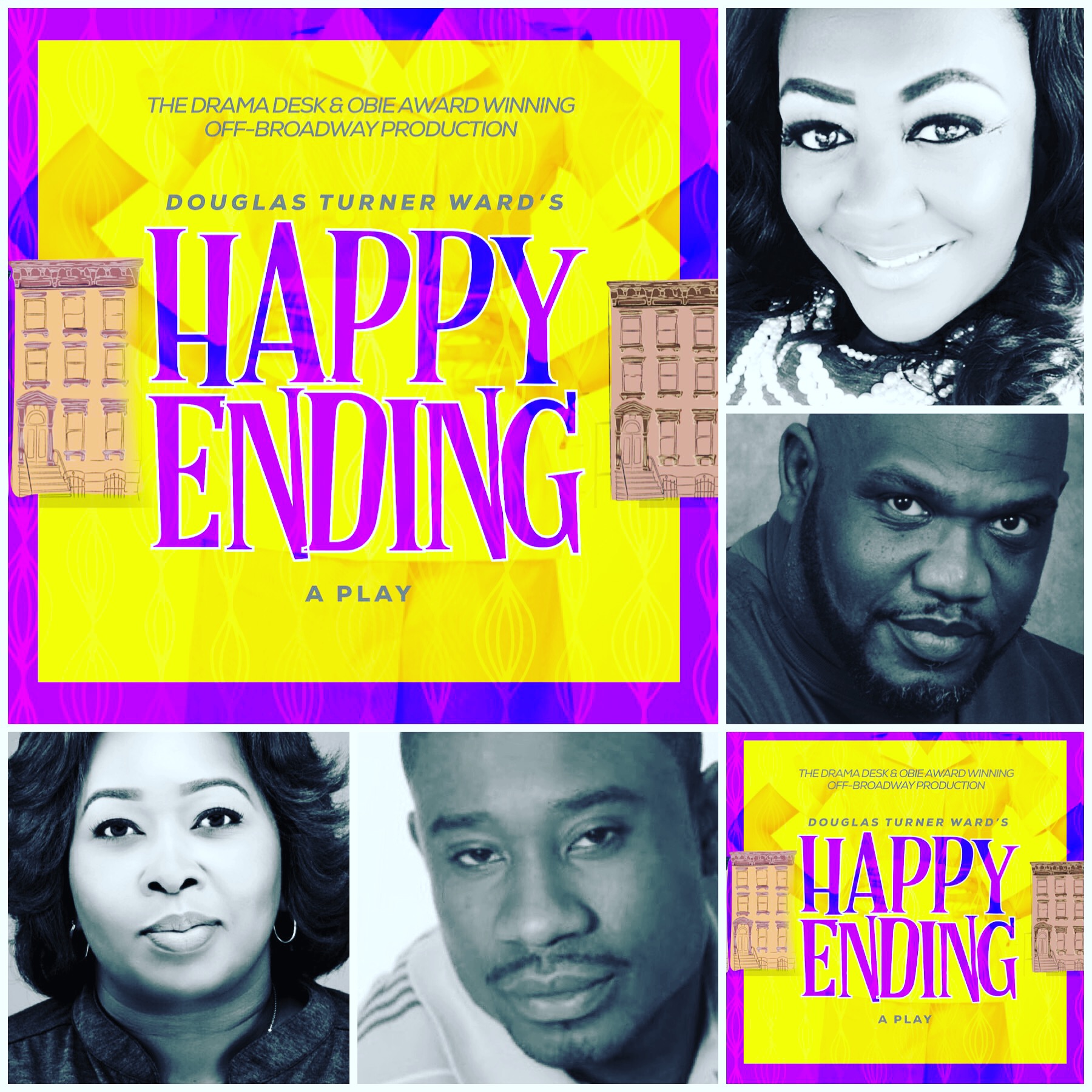 Happy Ending
Happy Ending
Written By: Douglas Turner Ward
Directed By: Marc Raby
Musical Direction By: West Byrd

The story of two sisters, Ellie and Vi, who work as maid and laundress for the wealthy Harrisons. As the play begins they are sitting at the kitchen table in a tenement apartment in Harlem, lamenting the end of their good times. Mr. Harrison has discovered his wife in an act of infidelity. The sisters fear that if the marriage breaks up they will be both out of a job. Their nephew, Junie, chides them for their slavish sentiments at a time when blacks are on the march toward liberation.
Winner of the coveted Vernon Rice and Obie Awards. A long-run Off-Broadway hit, the show is filled with sharp, satiric thrusts, the play reports hilariously on the plight of two black domestics whose white employers are on the verge of divorce thereby threatening a cutoff in the household graft which has brought considerable luxury to their lives. "Laughter is a powerful weapon…" —NY Herald-Tribune.
Cast
Juna Givhan, J.A. Mack, Erika Kellom, Pierre McElhaney
All Seating is First come, first serve. SEATING IS EXTREMELY LIMITED!!!! (Tickets will NOT be sold at the door)
Doors will open at one hour before showtime Pre-Show Appetizers 6:00PM
Showtime 7:15PM

Ticket Includes- complimentary pre-show h'ordeuvre