Description


The research is clear: Happy companies make more money. For any modern workplace, having happy employees is a main driver of growth, productivity, innovation and profits.
For the first time ever, Hong Kong will host a Happiness at Work event with the exclusive presence of one of the world's leading expert in the field: Alexander KJERULF, Chief Happiness Officer and Founder of Woohoo.inc.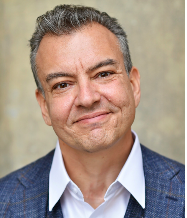 Alex is an author and speaker, presenting and conducting workshops on happiness at work in almost 50 countries. He is the author of 5 books. His latest book is "Leading with Happiness – How the Best Leaders Put Happiness First to Create Phenomenal Business Results and a Better World". His work has been featured in CNN, New York Times, Times of India, The Times, BBC, Financial Times and many others.
TGI Monday!, the Hong Kong based certified partner of Woohoo.inc is putting together a program to inspire business leaders, HR professionals, managers and anyone else looking for valuable insights and proven tools to create happier and more successful workplaces.
---
AGENDA
The event is organized in 2 sessions, a morning session and a lunch session. Please make sure you select the one you like when registering.
From 8 to 10.30am | Conference and talks to inspire and help leaders and HR managers build companies where people will thrive and business will grow
8.10am | Opening keynote on Leading with Happiness by Alexander Kjerulf, Chief Happiness Office and founder of Woohoo.inc
9.00am | Panel discussions with local speakers sharing concrete business cases on how happiness is a driving force of their leadership for their employees and customers.
Building positive relationships at work by Janny Chan, HR Manager at Hermès HK and Macau
Engaging employees through a purpose-led company culture by Cedric Mainguy, Chief Innovation Officer at Palo IT
How to create a happier workplace in a challenging cultural environment

by

Maaike Steinebach

, former CEO of Commonwealth Bank of Australia in HK, Founding Board member Fintech Association of Hong Kong

Q&A session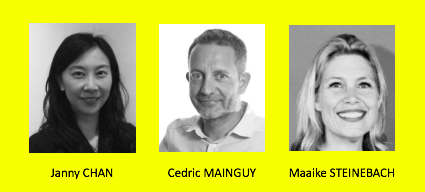 From 12 to 2pm | Workshop to give practical insights and tools to any employee willing to be happier at work and to contribute to a more successful workplace
Positive psychology and science now make it clear that success is fuelled by happiness, not the other way round. So, how to be happy at work? At TGI Monday!, we unveil some of the top findings from positive psychology applied to the workplace through creative and interactive activities to help you and your team go the extra mile. The workshop is a combination of theory, individual and collective experiences and good practices in place in caring companies. It is:
- Inspiring as you get to know about a new discipline
- Practical as you can start the day after
- Fun as it is the best way to learn and to remember
The workshop is moderated by Alexander Kjerulf, Chief Happiness Officer and founder of Woohoo.inc and gives participants everything they need to start creating a happier and more productive workplace, including:
Knowledge about happiness at work based on the latest research

Specific tools they can start using right away. We try several of those tools as part of the workshop

The energy and will to actually make a change

A great, positive shared experience

---
WHY ATTENDING?
By joining, you will get:
Inspiring keynote speech from one of the leading experts in the field

Insight into the latest research on happiness at work

Testimonies from business leaders and managers who walk the talk

Specific tools you can take back and use right away

A chance to meet with other like-minded participants willing to make a change
---
PARTNERS
TGI Monday! thanks its partners for making this conference possible at the most affordable cost for the participants: Woohoo inc, Steelcase HK, Palo IT, Ovolo, Flowyourtime, the French Chamber of Commerce in Hong Kong

---
THE VENUE : Steelcase WorkLife
Steelcase gave us the privilege to host the event at Steelcase WorkLife Center in Hong Kong. More than a showroom, it is designed as destinations and illustrate their belief that the workplace needs to provide users choice and control over where and how they work. You might be able to visit it after the morning session.

---
PRACTICAL INFORMATION
Catering
A morning breakfast will be served for the conference and talks
A light lunch will be provided to workshop's participants
Photo coverage
Participants should be aware that some pictures will be taken during the event.
Registration policy
An online registration is a confirmed booking.
Make sure you select the right event to attend, the conference and talks in the morning, or the workshop at lunch time.
Cancellation must be notified at least 7 days before the event, otherwise no refund will be done.
No show will be charged unless the event is cancelled by the organizer.
When Typhoon 8 (or above) or Black Rainstorm Signal is hoisted, all events will be cancelled.
Contact
Alice BLOUD a.bloud@tgimonday.org
Beryl BOCQUET b.bocquet@tgimonday.org