| | |
| --- | --- |
| Hanukkah Pop Up Dinner, December 9th | |
Event Details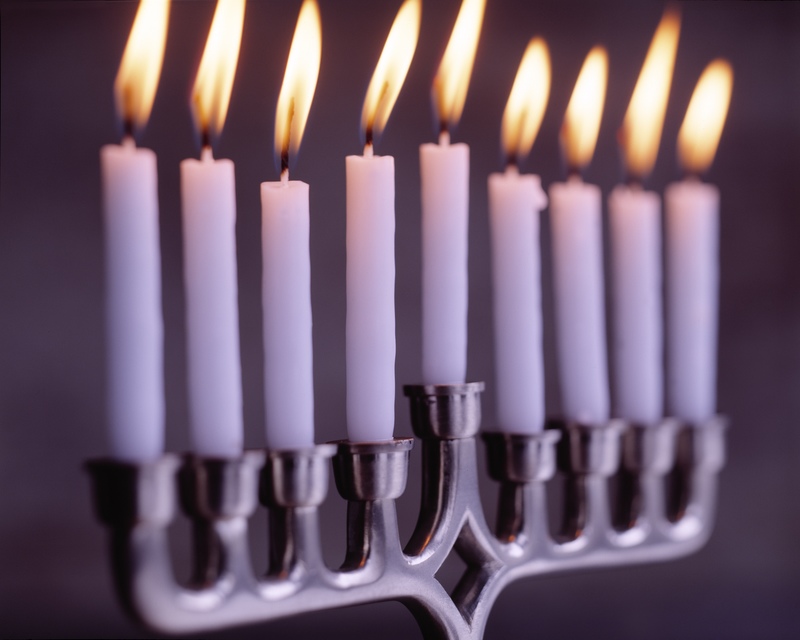 Join us at Coffee Bar on December 9th for an unforgettable celebration of the season featuring favorite Hanukkah dishes presented with distinctive Old World adaptations.  A menu inspired by the tableau of Jewish culture (Sephardic, Ashkenazi, New Yorker) and highlighting the holiday's love affair with fried foods will be presented in five courses using local, seasonal ingredients.  A $15 wine pairing will be available for purchase, selections are listed below the course.  Other wine/beer avaialble also ($15 corkage).  L'Chaim! www.oldworldfoodtruck.com
Menu
Latke Tasting
Parsnip & Celery Root
Sweet Potato & Leek
with apple sauce and spiced sour cream
2006 Shadow Canyon Viogner
Pickled Veal Tongue
Watercress, raisin verjus, and Pumpernickel crouton
or
Pickled Beets (vegetarian)
Watercress, raisin verjus, Point Reyes blue cheese and Pumpernickel crouton
2007 Slow Wine Rose
Liver kreplach, greens, dill & "soup nuts"
or
*Vegetable Consommé (vegetarian)
Winter squash kreplach, greens, dill & "soup nuts"


Lightly smoked and cured with horseradish salsa verde and wild mushroom kugel
or
Holishka & Kugel (vegetarian)
Savoy cabbage roll stuffed with wild rice, nuts and herbs, horseradish salsa verde and mushroom kugel
2006 Proyecto Cuatro


Sufganiyot
Hanukkah donuts filled with seasonal preserves and candied cranberry

*Please note that the menu is not Kosher.
Where

Coffee Bar
1890 Bryant St
San Francisco, CA 94110


Organizer
From pierogies to kreplach, borscht to goulash, choppped liver, blintzes and schnitzels, try some of the Old World made from local and organic ingredients. Join us in our exploration of the regions' food, culture, humor and more. We can't wait to see all you on a street corner soon!