There is a maximum of 12 guests in the gallery at any time. Guests must leave the gallery at the end of their reserved time.
About this Event
Reservations are required. Each visit is limited to 60 minutes. Health screening, temperature check and social distancing protocols will be observed in order to enter the building.
Free parking in rear of building.
Please Call Richard Reeves at 2489435367 if you have futher questions.
Please note: Event details may change in order to comply with Michigan and Federal Covid-19 regulations.
The Kayrod Pop-Up offers paintings, sculpture, fine and costume jewelry, prints, books and fiber art by fifteen local and international masters, all priced to sell for this season of gift-giving. Almost all are under $200 and most are under $100, some as low as $5 and $1.
"12x12 DFAB" is an ever-expanding installation of paintings, mixed media, sculpture and photography, all measuring 12 by 12 inches, by members of the Detroit Fine Arts Breakfast Club.
"Global Faces" is solo exhibition of the Portraits by photographer Maurice Sanders. Maurice, is a freelance photographer with roots in the city of Detroit and the State of Michigan. His career has taken him from film to digital, dark room to Photoshop. He continues to educate himself by attending workshops, seminars and on line classes. He is a member of several camera clubs and groups, and the former president of two. Within each he offers mentoring, education and networking, the current Covid-19 pandemic has stopped face to face interaction, but social media has allowed the interaction to continue. Maurice love for photography has taken him to all seven continents, to photograph architectural, landscapes, nature and local people. He has exhibited in several cities in Michigan and other states, also winning several awards for his images. He firmly believes that a photograph should tell a story and create a feeling with in the viewer.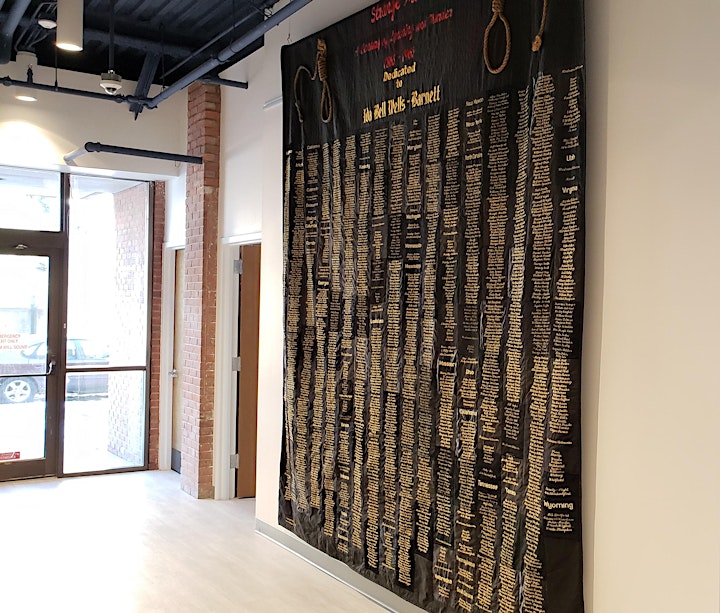 The "Strange Fruit Quilt" is a monumental creation by artist April Anue. April honors the memory of African Americans who were lynched in the United States by embroidering their names on this 10ft by 10.5ft masterpiece The names are listed by the state in which they were lynched. Created in 2002, this quilt has been displayed at The Charles H. Wright Museum of African American History, The Carr Center and other venues around the country.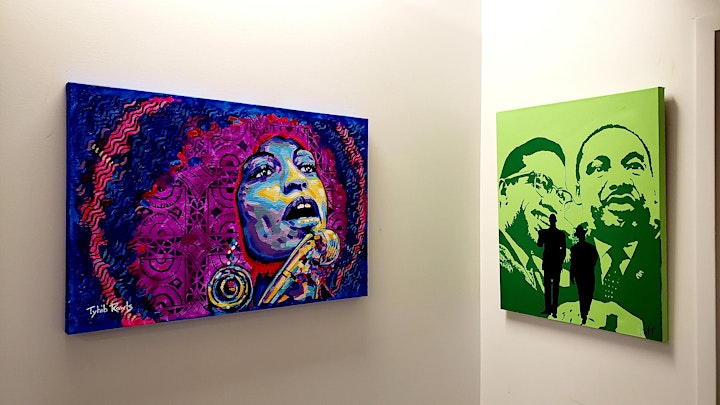 "Beyond Black History" is an exhibit held in collaboration with "Creative Spirits" collective to honor the accomplishments of African Americans. We proudly extend our exhibit into the month of March in order to remind all to celebrate Black History beyond the month of February.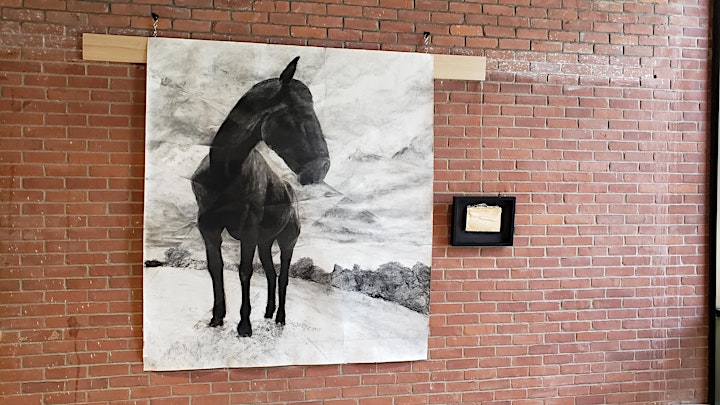 "Second Sunday Artist Talk" Every second Sunday from 1 to 2pm, the Hannan Center and SAGE Detroit sponsors an artist talk. Currently it is a virtual event on Zoom. We feature an artist in their studio or home sharing and answering questions about their work and process. Each month the Hannan Center displays a few pieces by the featured artist in the gallery conference room. This months artist is Karianne Spens-Hanna. You may also view her website at www.kariannespenshanna.com