Description
"If you've not looked through their eyes, you've not seen that side": The Importance of Youth Participation in Research and Practice.
Professor Hannah Smithson Inaugural Lecture
Wine reception 5.30pm with talk starting at 6pm
In order for youth research to be both relevant and legitimate, it is important that young people themselves have the opportunity to participate in conducting research, interpreting findings and implementing learnings, giving them opportunity to actually contribute to decision-making that may affect them. In this public lecture, Hannah will talk about her research in the Manchester Centre for Youth Studies (MCYS), which strives to enable and create youth-informed, youth-led research. The lecture will focus on the notion of authentic youth participation as opposed to processes of consultation, and the significant benefits to be brought by the democratisation of research and re-balancing the notion of expertise and who holds it. Hannah's work champions a move away from tokenistic attempts at participation towards more truly collaborative working with young people; whereby young people are seen as part of the solution and not the problem. Drawing on examples of projects where she has used participative and creative methodologies, in particular her work in the field of youth justice, Hannah will reflect on both the benefits and challenges of co-creation and collaborating with young people.
This lecture will be introduced by Professor Richard Greene, Pro-Vice Chancellor for Research and Knowledge Exchange at Manchester Met and will be followed with a response from Jo Phoenix, Professor of Criminology at the Open University.
Professor Hannah Smithson is Director of the Manchester Centre for Youth Studies at Man Met. She has worked in the field of criminology for over 15 years. She works collaboratively with a host of local, national and international communities/stakeholders. She has directed projects funded by the YJB, ESRC, AHRC, local authorities, police forces and charities. Her research has been instrumental in shaping agendas in research and policy across three interconnected areas: Youth Justice, Youth Gangs, and Community Safety and Crime prevention. Young people's participation is at the heart of the research Hannah carries out and she is committed to developing research methods that enable this.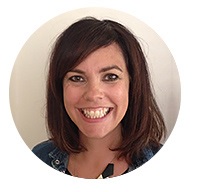 Manchester Metropolitan University is committed to disability equality. If you have any access requirements, please let us know via 0161 247 6740 or email us at a.turbine@mmu.ac.uk before you arrive to help us to make sure that your visit to the event is as enjoyable as possible