About this Event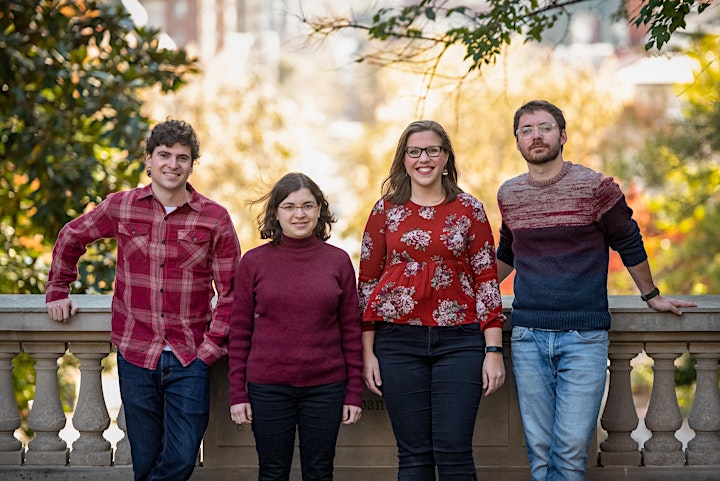 Hannah Jaye & The Hideaways
WEBSITE | FACEBOOK | INSTAGRAM | TWITTER | YOUTUBE
Hannah Jaye and the Hideaways is an original Americana/folk band based in Washington, DC. The band features Hannah Jaye on lead vocals and guitar, Rebecca Weiss on fiddle, Greg Mulley on upright bass, and Giacomo Fornasini on mandolin, banjo, and harmonica. Their story-driven music combines soulful vocals, meaningful lyrics, and captivating instrumentals. With roots in bluegrass, country, blues, rock, and pop, Hannah Jaye and the Hideaways inspire a variety of audiences to dance and appreciate the little things in life. They have performed at numerous local venues including Hill Country, Union Stage, Songbyrd, Gypsy Sally's and Villain & Saint, and as part of the 2019 Kingman Island Bluegrass Festival. Their first album of 10 original songs comes out on February 28th, 2020.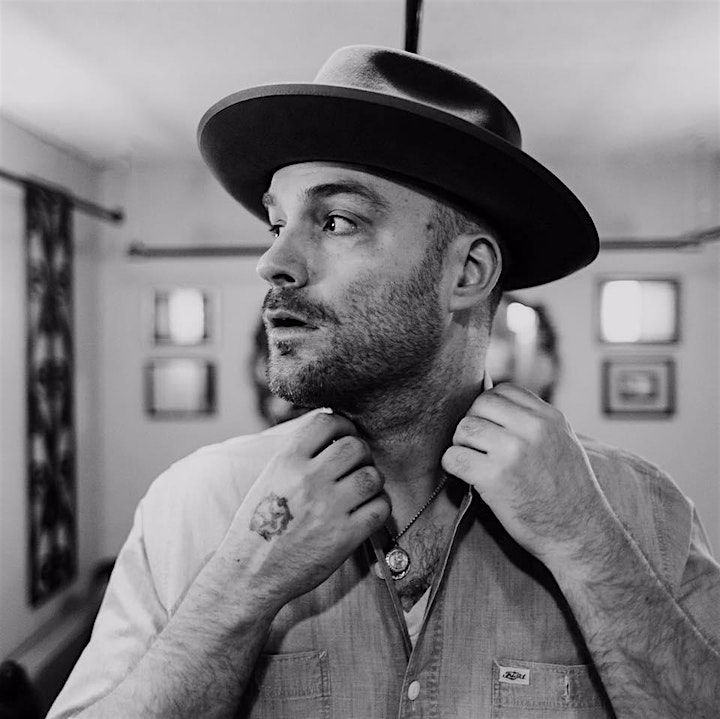 Justin Trawick
WEBSITE | FACEBOOK | INSTAGRAM
Justin Trawick and The Common Good's debut record, "The Riverwash EP", exemplifies the raw emotional live sound Trawick and the band have cultivated over the years playing in clubs and festivals up and down the East Coast. With instrumentation consisting of acoustic guitar, upright bass, fiddle, mandolin, and pedal steel, the band's live performance plays fast and loose with the "Americana" genre, performing heartfelt ballads followed by raucous bluegrass melodies and even moments of hip hop verses. Written by DC based songwriter Justin Trawick, "The Riverwash EP" introduces the listener to Trawick's unique brand storytelling with five original songs about love, loss, longing, resilience, and time pulling heartstrings of listeners young and old. Adam Levy (Norah Jones, Tracy Chapman) guest performs on guitar during "All the Places That I've Been", a song inspired by Trawick's ninety-seven year old grandmother and her stories of the World War II generation. Finally, the album closes with the band's unique take on "Wonderwall" by Oasis, a track sure to trick the audience into thinking they're listening to another Trawick original.
Justin Trawick has been performing in the Washington DC area and along the East Coast since 2006, citing musical influences like Bob Schneider, Greensky Bluegrass, The Tallest Man on Earth, G. Love, Old Crow Medicine Show, and David Gray. In February of 2014, Trawick won "Song of the Year" at the Washington Area Music Awards for his solo recording of "All the Places That I've Been," which can be downloaded on iTunes as a single along with his five other solo records and EPs. In June of 2015, Trawick released his first single, "Goodbye", under the band name "Justin Trawick and the Common Good"; written about the search for direction and belonging in a world that constantly feels one step ahead of you. Trawick and the band have performed for the Kingman Island Bluegrass Festival, Appaloosa Roots Music Festival, Floyd Yoga Jam, TedxEast in NYC at the City Winery, TedxPennsylvaniaAvenue in DC at the Newseum, and has opened for over 30 national acts including Suzanne Vega, Wyclef Jean, Brett Dennen, Blues Traveler, Enter The Haggis, Bob Schneider, and Edwin McCain, and shared bills with Dr. Dogg and The Avett Brothers. Founder of the nationally touring show "The 9 Songwriter Series" and co-founder of "The Circus Life Podcast" with guests such as Kevin Eubanks, Chris Thomas King, Ernie Halter, Yarn, and Snuffy Walden, Trawick has built a brand that extends far beyond his home base in DC. For more information, please visit http://justintrawick.com
Performers
Date and Time
Location
Refund Policy