Sales Have Ended
Ticket sales have ended
Online Registration has closed for this event. To register, please contact Jackie Buck at jaclynbuck@hanleyleadership.org.
Sales Have Ended
Ticket sales have ended
Online Registration has closed for this event. To register, please contact Jackie Buck at jaclynbuck@hanleyleadership.org.
Description
Same day registration will be available. Please note that as of October 31 we cannot guarantee inclusion on the printed participant list.
--
Community Innovations to Address:
Stress & Depression in
Our Adolescents & Young Adults
In communities across Maine, there is a growing concern about anxiety and depression among adolescents and young adults. The facts are troubling. The Hanley Center recognizes that many great organizations and individuals are working hard to address this issue in every corner of the state. In support of their work and with the hope of generating new and innovative initiatives, we commit our 2016 Forum to this important issue.
As with all Hanley initiatives, the spirit of collaboration in creating positive change will be key to the success of the day! We hope you will join us as we bring together primary care & other providers, health leaders, educators, parents, consumers, law enforcement, behavioral health professionals, and community & business leaders for a day of learning, networking and innovating.
At the end of the day, we hope to have 3-5 concepts that either attempt something new or expand upon a current community collaboration to better support Maine's high school and college age young adults challenged by anxiety and/or depression.
Keynoting the day will be Dr. Gene Beresin, MA, Executive Director of The Clay Center for Young Healthy Minds. Dr. Beresin will ground us in this work and energize us to come together as a community to share perspective and generate new ideas to support Maine's adolescents & young adults. We will also hear from a few consumers, parents and community collaborators.
We know that this challenge touches the lives of each and every one of us in some way through our work, our families, our friends and neighbors and our communities. We also know that you can help. Please join us and register today!
--

Keynote Speaker: Gene Beresin, MD, MA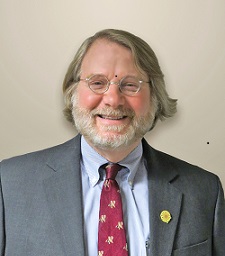 Gene Beresin, M.D., M.A. is executive director of The Clay Center for Young Healthy Minds at Massachusetts General Hospital (MGH), a full professor of psychiatry at Harvard Medical School (HMS), and senior educator in child and adolescent psychiatry at MGH. Dr. Beresin also directs the Elizabeth Thatcher Acampora Endowment, an outreach program to meet the needs of underserved youth and families in three community settings. As of January 2016, he has also taken on the role of national spokesperson and senior advisor on adolescent psychiatry for SADD (Students Against Destructive Decisions).
Dr. Beresin has published numerous papers and chapters on a variety of topics, including graduate medical education, mental health and media, eating disorders, personality disorders, and child and adolescent psychiatric treatments. He is also deputy editor and media editor for Academic Psychiatry. He has been featured in/on CNN, Time, Forbes, Good Morning America, VICE.com, The Boston Globe, ABC News, The Huffington Post, WBUR's CommonHealth, among others.
Dr. Beresin received a B.A. in music from Princeton University, and an M.A. in philosophy along with his M.D. from the University of Pennsylvania.