Location
WHY NOT LOUNGE
469 W A ST
HAYWARD, CA 94541
Tap in to enjoy hookah, food, music, and drinks in a picturesque venue with pool tables and other fun activities. NO LIE!! This party LIT!!
About this event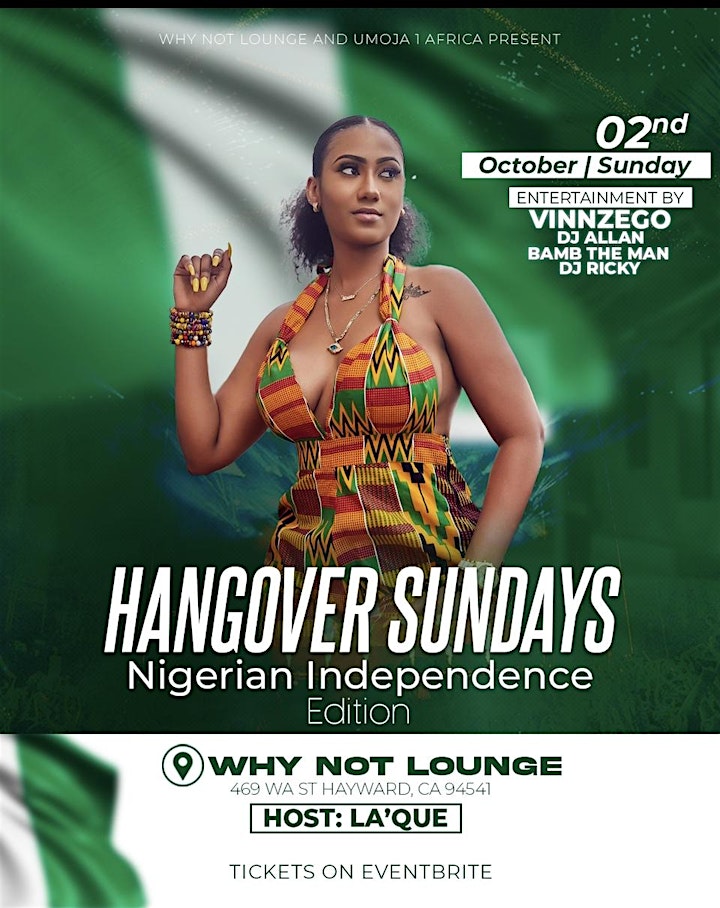 🎉
Happy Independence Day Nigeria 🇳🇬
Sunday is thee Fun-Day and there's not any other place to welcome your week or workday right other than at the famous HANGOVER SUNDAYS! When I say this party is lit I mean it's lit lit with all the right people music food and drinks!
This is the only after in the Bay Area on a Sunday 🤗