Description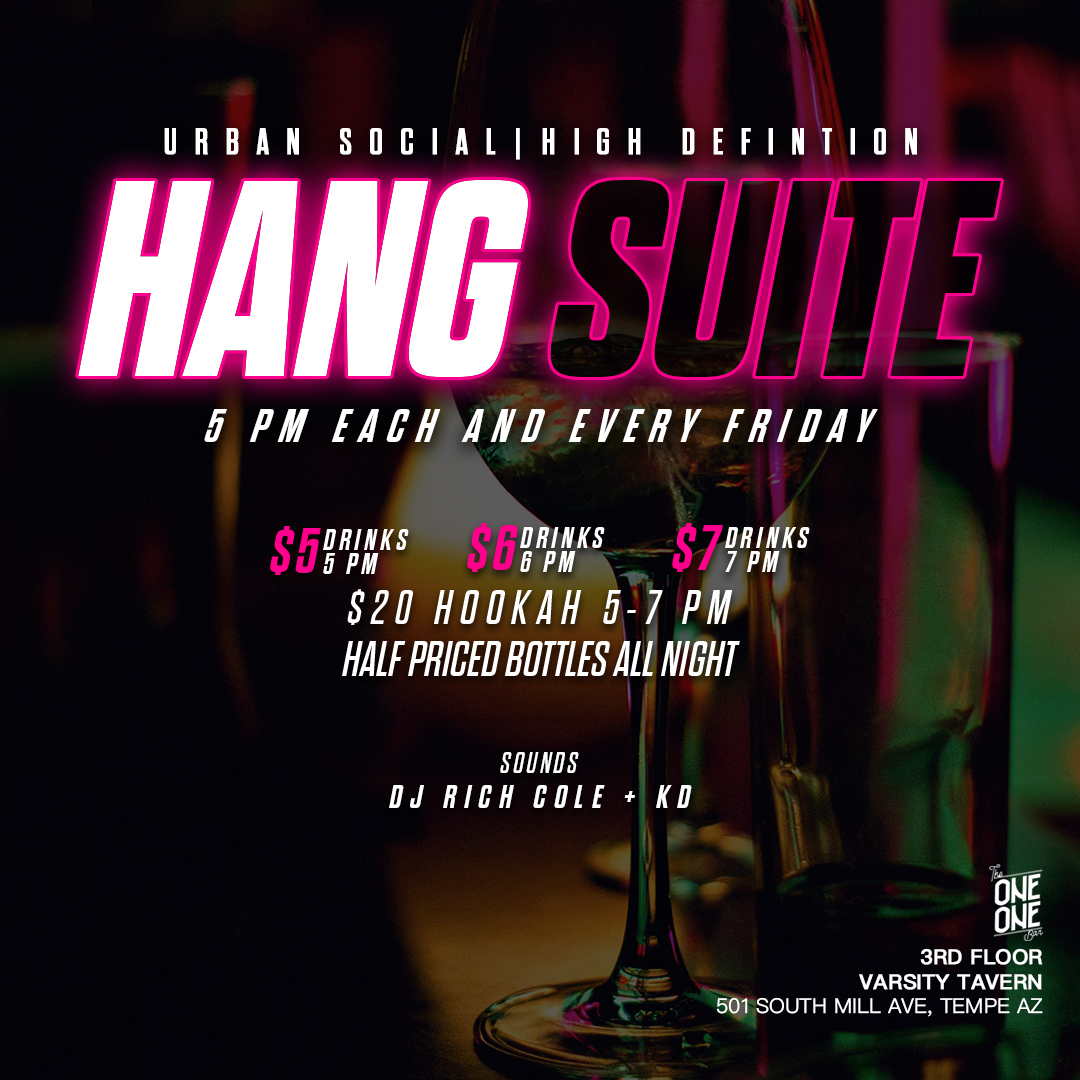 Join us each and every Friday at the Hang Suite, where we celebrate a diverse landscape of music, culture & people. DJ Rich Cole & KD will feature a mix of jazz , rhythm & blues, and hip hop beats for this new after work series.


Happy Hour Drink Special
5PM DRINKS $5.00
6PM DRINKS $6.00
7PM DRINKS $7.00
50% off bottles all night
.Happy Hour Hookah Special (5-7PM)
$20.00 Hookahs
Please use elevator located in Varsity Tavern to the 3rd Floor.