Description
Some women would rather go to the dentist than negotiate. Can you relate?
Negotiation can be daunting, but you can learn it, practice it, and master it. You can own it.
We can relish every chance to speak up for ourselves and articulate the tremendous value we bring to the table with aplomb and unassailable confidence.
We are not held back by fear; we overcome barriers with action and master negotiation through practice.
What would negotiation success look like for you?
In this interactive workshop, we'll hear from leading women in tech recruiting and startup law -- bona fide negotiation experts -- who will share their valuable insights on making the ask that can make you a lot of money and help you feel valued for your contributions at work.
Then we'll practice making the ask in roundtable mock negotiation sessions. This will be a stellar event rich with knowledge sharing, hands-on learning, feedback and open discussion.
Agenda
6:30pm - 6:45pm Introductions
6:45pm - 7:00pm Special presentation "How to Lose a Negotiation in 10 Ways" (See below for details)
7:00pm - 7:20pm Keynote presentation on roundtable workshop explanation
7:20pm - 8:00pm Role-play negotiations with feedback
8:00pm - 8:30pm Open discussion, Q&A and knowledge sharing
Featured speakers and veteran recruiters Kimberly Rudolph and Kimberly Baird of Connections of New York will kick-off the workshop with a special presentation:
How to Lose a Negotiation in 10 Ways
"We always tell our applicants – "Interviewing is a lot like dating…" which is why we thought to play off one of our favorite rom coms in order to make an easy what-NOT-to-do negotiation guide for women in the workplace. We will define the 10 most common ways you can slip up during the negotiation process as well as explain how you can avoid these pitfalls and walk away with the best offer possible."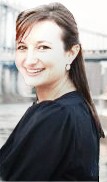 Kimberly Rudolph is a veteran IT recruiter. She received her degree from the University of Virginia and has spent over 5 years as a Sr. Executive Recruiter position with Connections of New York, Inc. Her clients range from large investment banks to small startups, with a strong focus on candidates who work with Infrastructure. You can find more information about her on her LinkedIn page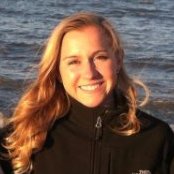 IT Recruiter with Connections of New York and graduate of the University of Delaware, Kimberly Baird specializes in database, data science and BA/PM executive search in the NYC area. She has a portfolio of clients ranging from large scale venture capitalist firms to up-and-coming software development and ad tech companies. She enjoys speaking with technical and financial enthusiasts about the ins and outs of companies, potential offers and salary negotiations.

Keynote presentation will be given by Heather John, attorney with top startup and VC law firm Reitler Kailas & Rosenblatt.

Heather John is a corporate attorney in the New York office of Reitler Kailas & Rosenblatt. She focuses her practice in the areas of venture capital and private equity financings, mergers and acquisitions, restructurings, joint venture transactions, debt transactions, fund formation, and general corporate and securities matters.
Heather counsels emerging companies on the full range of their activities through all stages of growth, including formation, day-to-day business operations, fund-raising and exit events.
Here's are what people have said about my previous negotiation workshops.
"This was an awesome event. There is no way I would have ever learned about this in school. Universities often make us think that skills and performance equate to high salaries [or rates]. Now that I gained some practical knowledge and insight...I feel like I walked away with a valuable secret weapon."
- Chrstie
"The skills covered in Jamie's Negotiation Prowess workshop were eye opening. Jamie's presentation covered topics that you will be able to immediately put into practice. This workshop re-energized me about how to care for my business and clients. Thank you Jamie."
- Mireya

This will be a small workshop with limited seating, so RSVP today.
Organizer of Hands-on Workshop for Negotiation Prowess
I specialize in helping entrepreneurial women confront negotiation anxiety, articulate their value, and boldly ask for what they desire. 
As teacher and speaker, I also demystify the confusing and unsexy legal and tax fine prints of equity compensation for startup founders, employees and contractors.
Three years ago, I pivoted my career from analyzing news trends for hedge fund managers to building business models for technology startups. From my career reinventions, I learned that delivering and articulating one's value is key for successful negotiation in any industry.