Description
Enjoy a fun afternoon learning the art of Hands on Pasta Making with our Chef de Cuisine Marcos Antonio Gonzalez and his Sous Chef Marco Sanchez. We will prepare *6 pasta courses that will be paired with 5 varietals of "Segheiso Family Wines". Wine Specialist, Christina Riley & Christine Thiel will educate you as you taste these unforgettable Italian wines.

* If you have a food allergy please advise the chef in advance so that he can make accommodations to your pasta.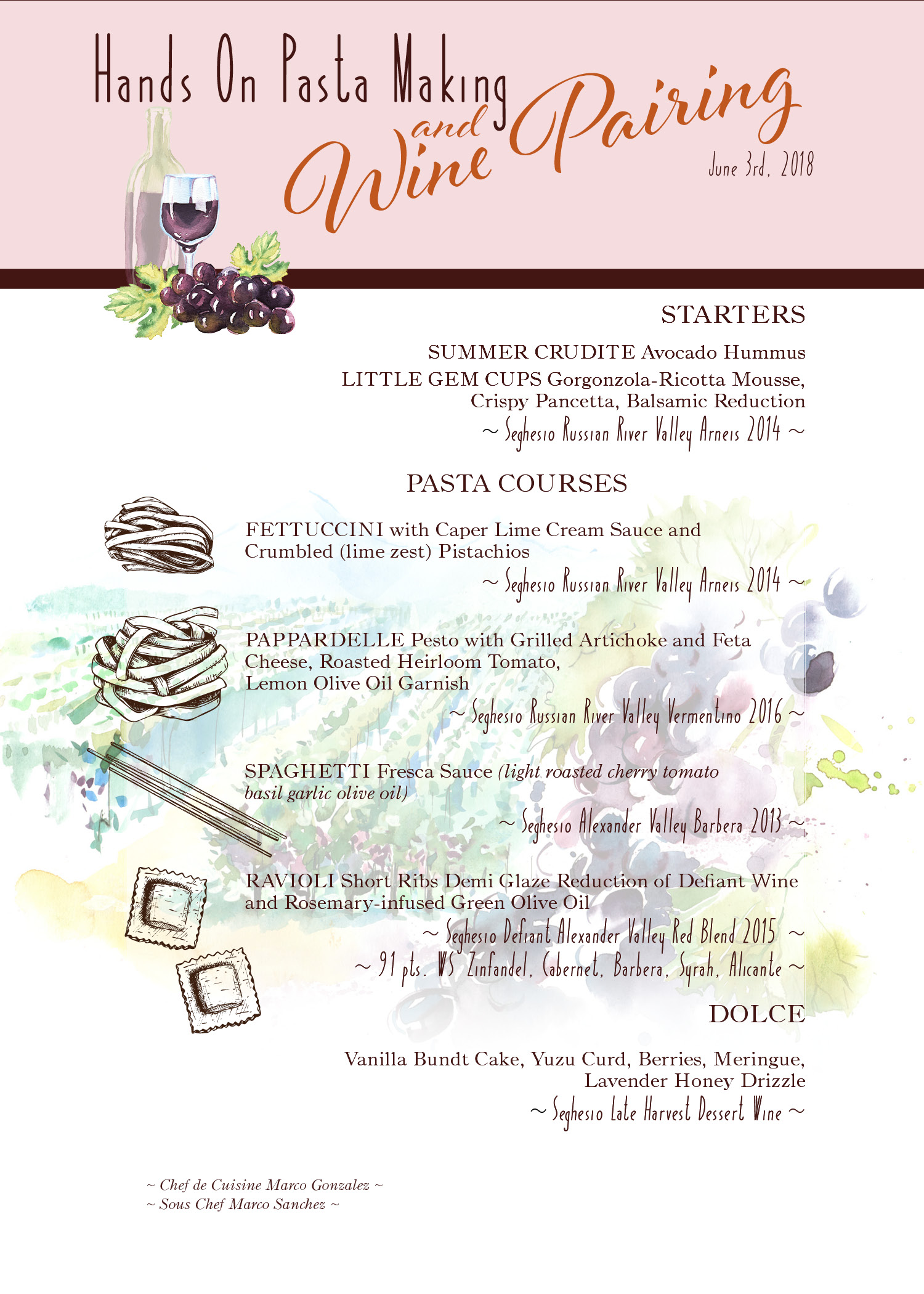 All participants will go home with their own handmade wrapped pasta sheets to test your skills at home.
Also one lucky participant will win a Marcato Atlas Pasta Machine (with pasta cutter).