Description
Dr. Allison McGovern shares insights from a recent excavation at the ca. 1880s George and Sarah Fowler House in the Freetown neighborhood of East Hampton. The archaeological investigation was funded by the Town of East Hampton as part of the ongoing preservation work at the site, which is a town-owned historic property and designated town landmark. Please join us to learn what artifacts discovered beneath the floorboards reveal about the Fowlers, a Montaukett family of East Hampton.
Tickets help support Preservation Long Island's public programming. We thank you for your support!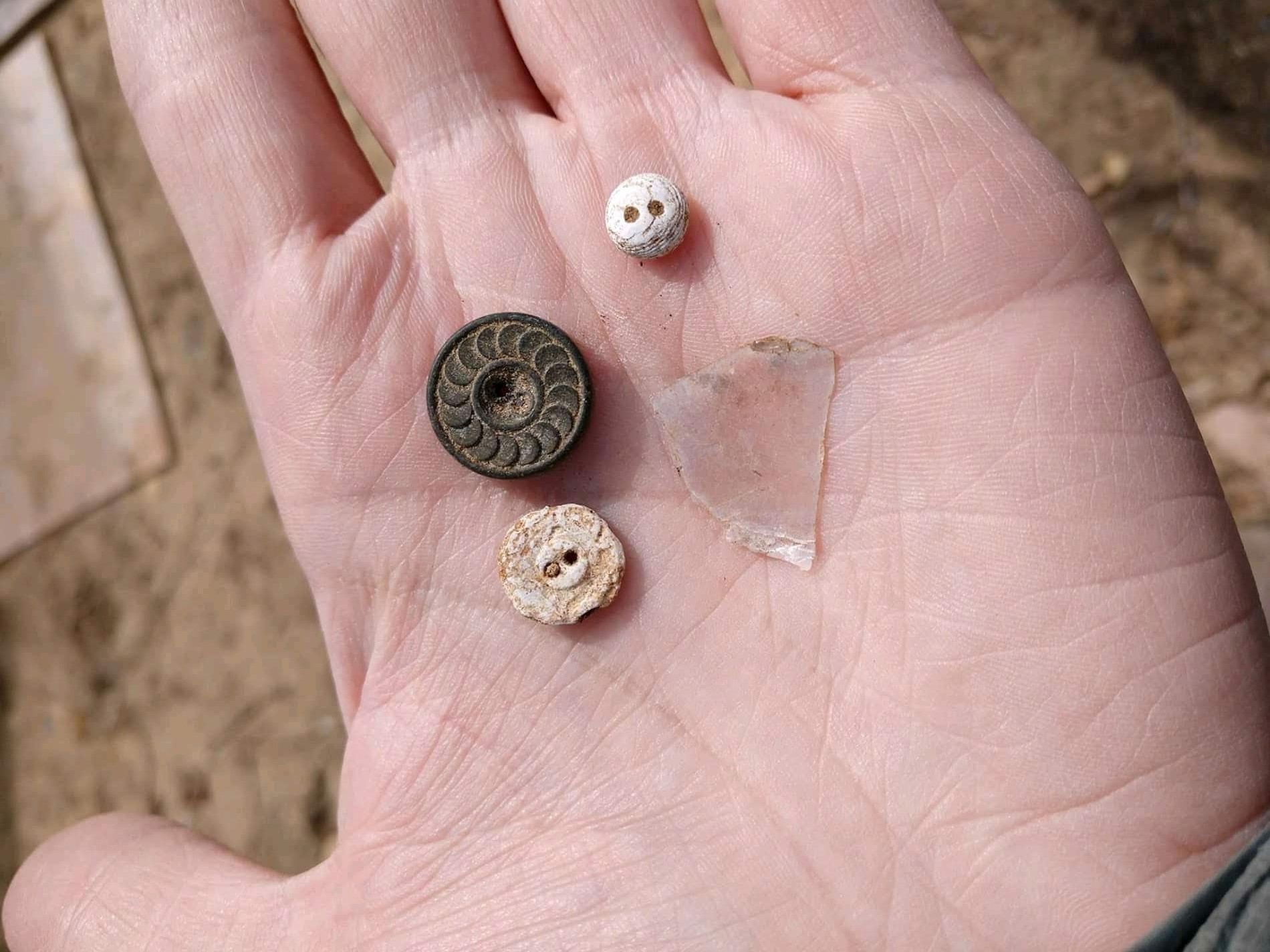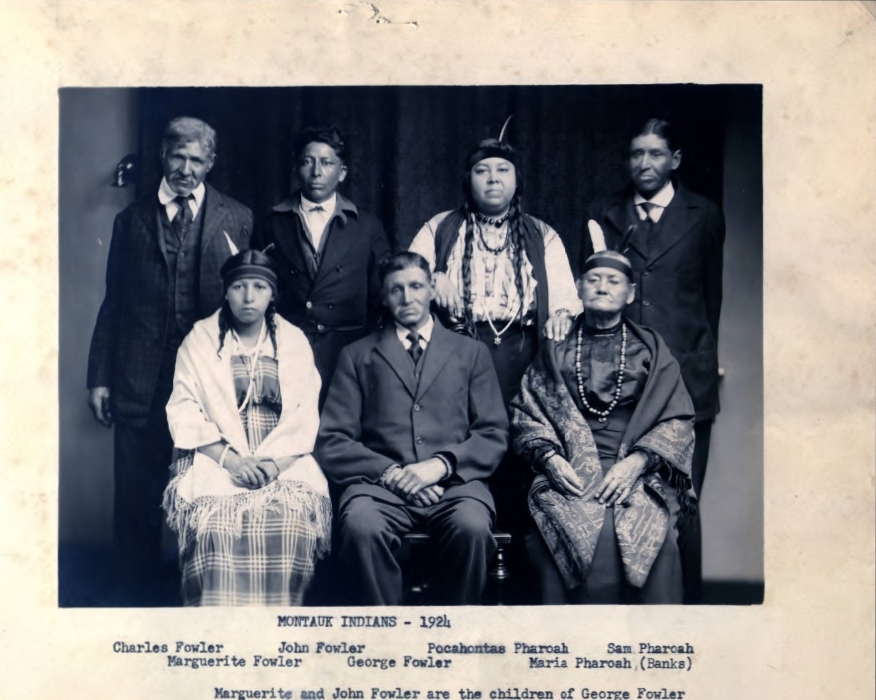 The Pharaoh and Fowler Families depicted above were prominent families of the Montaukett tribe. The caption of the historical photo above, dated 1924, indicates the individuals standing in the back row, from left to right are Charles Fowler, John Fowler, Pocahontas Pharaoh, and Sam Pharaoh. Seated in the front row are Marguerite Fowler, George Fowler, and Maria Pharaoh (Banks). A note below the caption states that Marguerite Fowler and John Fowler are the children of George Fowler. This photo is part of the Fowler family albums, a collection of images of the Montaukett and Shinnecock people, donated to East Hampton Library's Long Island Collection in 1997. Image and caption details courtesy of East Hampton Library.