Hands-on Food Styling, Photography, & Instagram Workshop
Description
A workshop designed for Food Bloggers, Entrepreneurs, and Nutrition Bosses.
Join us for a hands-on Food Styling, Photography, and Instagram Workshop!
Part 1: Food Styling & Photography Theory
Learn how to master the key elements of food styling and photography that will take your food photos from "meh" to "great":
Light: Understanding light and how to harness it, making your food look at its best. Plus the biggest lighting mistakes to avoid at all costs.

Sourcing and controlling natural light. Learn how to manipulate the light available to you and take beautiful pictures at any point of the day.

Backgrounds and surfaces: What works best in food photography and how to easily create your own beautiful backgrounds (without spending tons of $$$).

Understanding color: The 3 exact principles to follow that will take your food styling to the next level, and simple tricks to make your food look irresistible.

Using props to tell a story, and creating the mood you've envisioned: Hint: this is how you'll take your photos from UGH to AHHHHH.

Composition: Learn how to master this skill by following these key principles, and finally feel confident about creating a beautiful scene (instead of just your food on a plate…).

Angles: The 3 most flattering angles in food photography and how to choose the best angle for your dish.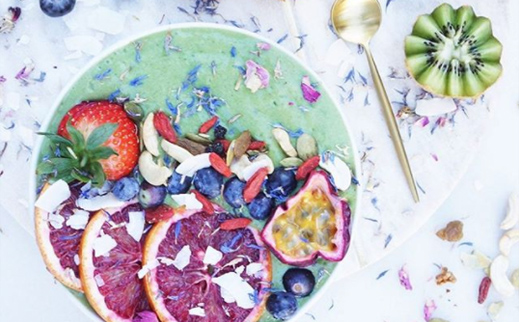 Part 2: Food Styling & Photography Practice Session
Implement your new food styling/photography knowledge in our hands-on part:
Improve your skills by creating, styling, and photographing 3 different scenes/dishes during our practice session.

Try your hand at recreating some of the current food styling trends as seen on Instagram.

Learn the techniques and tricks behind these trends and work on finding your own style that will set you apart from your competition.

Ask questions and get instant 1:1 feedback and tips and leave this first part of the workshop feeling confident about your new skills and your direction moving forward.


Morning Tea Break:
Enjoy your delicious creations while networking and getting to know your fellow participants.

This is also your time to get your food styling, photography, Instagram, and branding questions answered by your hostesses.




Part 3: Instagram Workshop
Understand the 5 fundamental strategies you MUST implement if you want to turn your Instagram account into a brand and grow your influence.

Discover how you can implement these strategies to monetize your account, whether you want to get paid to post or grow your business.

Master Instagram Stories and learn our system and the exact steps to specifically target and connect with your ideal audience (whether that's a brand you want to work with or a potential client).

Get 1:1 feedback on your Instagram account and understand the most important strategies you should be using to reach your Insta goals.

Get access to Carla's Instagram Secrets to Success Online Course (valued at $297) so you can continue to learn how to grow your account at home.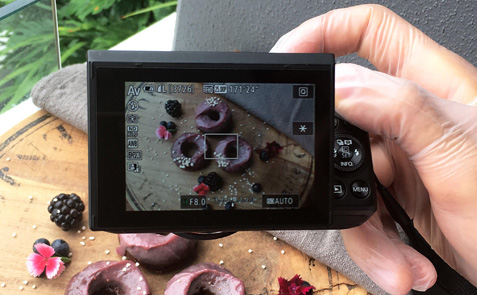 Is this for you?
This workshop is ideal for you if you're serious about taking your food styling skills to the next level and are ready to turn your Instagram account into a brand and unleash the possibilities, whether your goal is to work with brands and get paid to post, or to grow your business and sell your products or services.
We believe in building community, so this workshop is your opportunity to network and connect with other Nutrition Bosses!
If you are an entrepreneur passionate about food & nutrition in the LA area - this is your chance to build your brand AND make new friends. We believe in collaboration over competition. In our increasingly disconnected digital world, we are working to create a community and build real friendships.
This workshop has been designed to teach you the most important techniques and strategies, but more importantly, giving you the opportunity to apply and implement them through various hands-on sessions.
No previous knowledge or experience required, complete newbies to the online, food blogging, and nutrition world are welcome!