Description
Elevate Your Brand with Canva!
Do you learn better with hands-on classes vs online classes?

Are you ready to save time and money by creating your own Designs?

Do you want your Brand to get "oooh and ahhhs"?

Do you want Brand images that will make people want to book your services instantly?

Do you want to elevate your social media profile with amazing graphics?


Then sign up for one of our
Hands-On Canva Classes!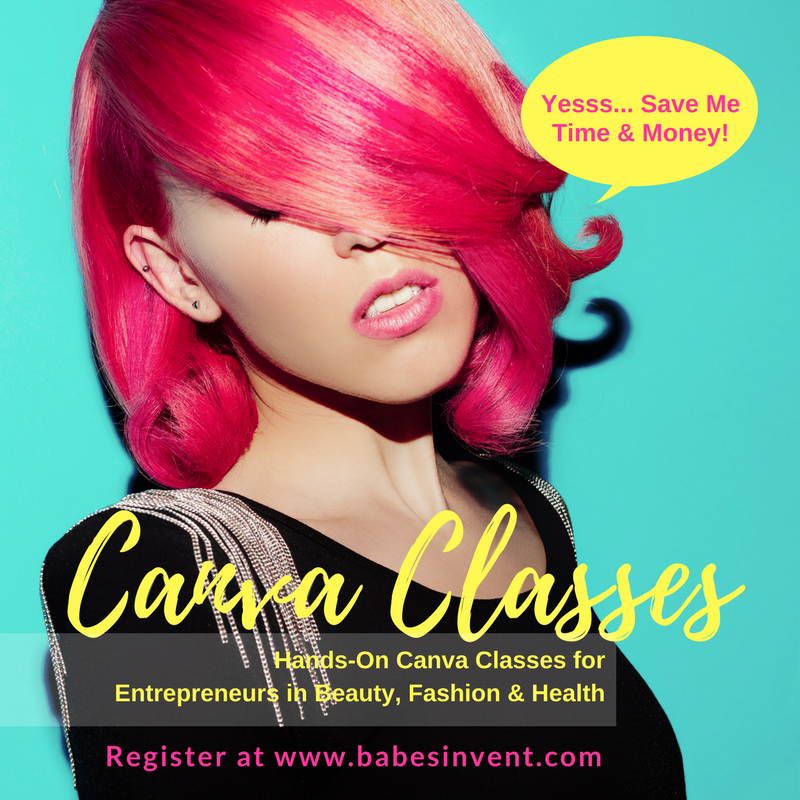 Would you like to know how to create your own eBooks, Instagram flyers, Facebook headers, and shareable quotes?
Well, with Canva you can!
What is Canva? Canva is a tool that helps you create designs easily and effortlessly. If you can copy and paste or drag and drop then you can conquer Canva!
This is an awesome opportunity for entrepreneurs in Beauty, Health, and Fashion that want to save money by designing their own branded images.


During the 2.5 hour Canva 101 Class You Will Learn:
How to use Canva
How to design flyers for Instagram
How to design Facebook Covers
How to select eBook Templates and start on your eBook
How to create shareable quotes and meme branded with your logo
Basic principles of branding and graphic design
How to determine which color to use in your Design


This Canva 101 Class Is For Entrepreneurs That:
Want to stop hiring freelance designers for small projects

Want to save money and time

Want to improve their brand's presence on Social Media

Want to design basic flyers and branded images

Want to create designs that speak to their audience

Want to learn the basics of graphic design

Want to impress target audiences and competitors

Why You Must Attend This Class:
You will create work you can use immediately!

You will get expert advice from a successful consultant who has created, designed and sold services using Canva

You will network with like-minded entrepreneurs in Atlanta

Also, check us out at www.babesinvent.com