Hands on Bootcamp - Zero to App

Monday, February 9, 2015 from 10:00 AM to 5:00 PM (Bangladesh Standard Time Bangladesh Time)
Event Details
Zero to App – One Day Intensive Bootcamp (HANDS ON)
CloudCamp is happy to announce an Intensive Bootcamp on Titanium Alloy, an open source tool to build cross platform Mobile App, and you will learn it all!! You will have an introduction, an intensive hands on training, and you will finish with a certificate of completion of building an App! Let's start making a serious App!
This class is hands on, designed for developers of mobile app, you will need to bring your own laptop. Breakfast, Lunch, and Tea-break will be provided. You will earn a certificate at the end of the course.
Appcelerator Titanium
Titanium is the leading mobile development environment of choice for over 660,000 developers. With more than 75,000 mobile applications deployed on over 271,000,000 devices, the award-winning Titanium environment helps organizations get to market 60% faster and achieve a significant competitive advantage.
We have a great news!! We will have three trainers, Fokke Zandbergen, Boydlee Pollentine, and Alessio Ricco who will be training this class! This would be one of the best! You should already have some understanding of Mobile App Development to attend this class. Make sure to bring your own Laptop, Mac perferred, but windows will be OK. We will have approximately 7 Mac's available for students to use, and will be assigned first come first serve basis. The rest will be windows, if you are not bringing your own laptop.

This will be an Enterprise Class App!! So, be ready to make a real app and know the techniques, so you can make your own!! Make sure to circulate to your University, Social Network and to your friends for this exciting class!!

If you do not intend to participate, please cancel your registration ASAP, because you might be not allowing someone who needs to take the class. You need to pay BDT 5,000 immediately, to arrange your payment, please call Rezaul Karim @ +88 01681680000. If you do not plan to attend but registered, please cancel your registration ASAP. 
IF YOU WANT TO ATTEND YOU MUST REGISTER TO ATTEND - LIMITED SEATS : http://cloudcamp-app.eventbrite.com

Here is the current logistics:

Date: February 9, 2015 – Monday
Time: 10:00 AM to 5:00 PM (Please come 30 minutes prior to the class for setup/registration)
Location: Grameen Solutions Limited, 12th Floor, Grameen Bank Tower, Mirpur 2, Dhaka, Bangladesh
Class Fee: BDT 5,000 (Please bKAsh to Rezaul Karim @+88 01681680000)
Link to sign up for the event:  http://cloudcamp-app.eventbrite.com
Logistics Contact: Rezaul Karim - 01681680000 or Mostafizur Milon -  1712480983

Agenda:
Introduction to Appcelerator
What is Titanium Alloy?
Setup Your Laptop/Computer (You should have installed already – Register for Titanium, Appcelerator Titanium Studio (http://www.appcelerator.com/titanium/download-titanium/), Node.JS, JAVA SDK, CLI and other dependencies)
Build a Two Tab App (To Be Announce During Class)
Using tiDev
Review of your App
Certificate Distribution, Pictures, etc. etc.

YOU MUST REGISTER TO ATTEND - LIMITED SEATS : http://cloudcamp-app.eventbrite.com

Resource Persons: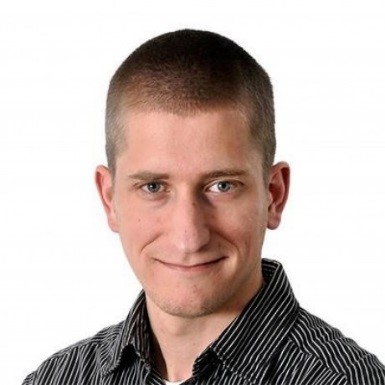 Fokke Zandbergen. Founder, Titan, Blogger, Trainer, Author, Speaker - App Imagineer, tiDev.io, gitT.io
 
Fokke Zandbergen has been contributing to the Appcelerator Titanium Community ever since he picked up this amazing native cross-platform toolset. He's the founder of community sites for open source Mobile Application Platform tiDev.io and gitT.io and his passion is to share from what he learns every day. He has participated and trained numerous global events, especially for Mobile Application development using Titanium.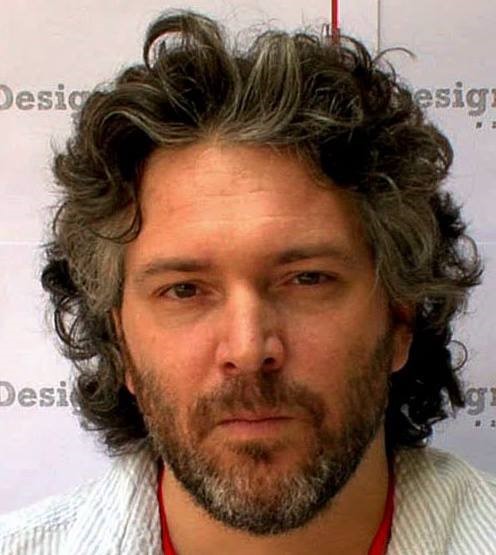 Alessio Ricco, Founder & CTO, Organizer, Blogger, Speaker, Trainer – Titan, Codesign, UX Book Club
Alessio Ricco is one of the top 100 contributors for Titanium, holding TCE and regarded as Titan. He is a frequent speaker for Mobile Application Development globally for cross platform applications, specially using Titanium. He works in Ireland as mobile developer and has used Titanium mobile since the beginning writing a videogame, TwinsMatcher, and several other apps for many companies. He's member of the UX Book Club-Roma and workshop facilitator for the Codesign JAM-Roma.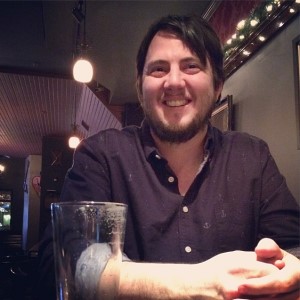 Boydlee Pollentine, Founder & CTO, Blogger, Trainer, Speaker, Organizer - Tipsy & Tumbler, tiConf, tiDev
Boydlee Pollentine is the founder of the tiConf, global conference for Titanium, an open source application for Mobile App development. Boydlee has spent the last 10+ years working for large corporations and government departments in Australia, as well as successfully running a software development company for a number of years. He now owns and runs a small digital and mobile agency based in Norwich called Tipsy & Tumbler with his partner, Hannah. An early adopter of Titanium, he is also a Titan, TCAD and has spoken at numerous events including Mobile Monday and London Titanium.
If you want to check out the other events happening during Digital World 2015, please check them out here: http://cloudcampbdorg.eventbrite.com http://eepurl.com/HH4nP
Please reach out to Mohammad Zaman (mohammad.zaman@cloudcampbd.com) or SM Ashraf Abir (abir@mcc.com.bd) if you have any question or suggestion.
Looking forward to seeing you!!
Thanks and with regards,
Founders
CloudCamp Bangladesh
Facebook: https://www.facebook.com/cloudcampbd
Attendee List
Sort by:

Date

|

First Name

|

Last Name
When & Where

Grameen Solutions Limited (12th Floor)
Grameen Bank Tower
Mirpur 2
Dhaka , 1216


Monday, February 9, 2015 from 10:00 AM to 5:00 PM (Bangladesh Standard Time Bangladesh Time)
Add to my calendar
Organizer
CloudCamp Bangladesh is organized to develop and nurture Application Developers withing Bangladesh with a target of building Million App Developers.