Description
Many Hands--Together One Voice
All Hands In will host our annual fundraiser on March 24, 2018 at Fairways of Woburn Country Club in Woburn, MA. Come join our team and fellow supporters as we look back at 2017's accomplishments, and look forward to what's in store for 2018! Hear stories of survival and healing; partnerships and celebrate with two local organizations receiving the "Hands in the Community" award for their service to All Hands In and making a difference in their communities.
Keynote Speakers:
Rev. Sandra Dorsainvil


REV. SANDRA DORSAINVIL will be this year's
Hands In the Community
Keynote Speaker! Rev. Sandra has co-led All Hands In's
Sanctuary By The Sea
retreats for the past 4 years. We are thrilled to have her join us!
Rev. Sandra is the Director of Short Term Missions for International Ministries for American Baptist Churches, USA. She was formerly the Associate Executive Minister for Mission & Stewardship for the American Baptist Churches of Massachusetts. Sandra has had extensive experience in multiple ministries roles, in secular organizations, and in the church.
Rev. Sandra earned her Master's Degree in Pastoral Ministry from Boston College School of Theology; a Master of Science in Rehabilitation Counseling from Boston University where she also obtained her Bachelor of Arts in Psychology. She has a passion for putting the Gospel into action which has prompted her to plan, organization and lead numerous mission trips on local, national and international levels.
Tricia Grant, Survivor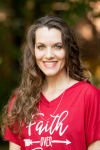 Tricia Grant lives in Lewiston, Maine and is a survivor of sex trafficking.
Tricia now educates youth and adults in large group and one-on-one settings about the dangers and realities of human trafficking.
Having been trafficked at a popular restaurant in Auburn, Maine when she was 15 and living on her own with her little boy, Tricia has been able to connect deeply with at-risk youth and encourage victims of trafficking and sexual abuse as they move forward in their healing process.
She shares her story with the hope that it will help others understand that trafficking can happen to anyone anywhere, and prevent victims from waiting 16 years to talk about it, as she did.
---
Enjoy our Vienesse Dessert Table while bidding on silent auction items, purchasing items from our "Take My Hands" social enterprise rolling store. Many ways to support All Hands In, women survivors, and continue to become educated on this issue and how it affects us in our communities.
* Notice of photgraphy: Throughout the event, we will be taking photos. When you enter the All Hands In Annual Fundraiser event, you enter an area where photography, audio, and video recording may occur. Images, photos, and/or video may be used to promote similar All Hands In events in the future, or to promote the organization online or in print. By attending, you consent to these terms and waive your rights to ownership of images taken by All Hands In staff and volunteers.