Description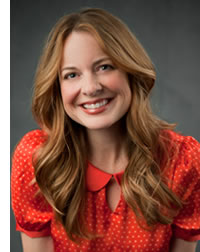 Meet Rachel Macy Stafford in person and have her sign your copy of Hands Free Mama! This is a FREE event. Please RSVP to reserve your spot!
In Hands Free Mama, popular blogger and writer, Rachel Macy Stafford, provides a step-by-step guide to transforming a distracted parenting life into one of meaningful connection and fulfillment by learning to grasp and appreciate the moments that really matter.
In July 2010, special education teacher and mother Rachel Macy Stafford decided enough was enough. Tired of losing track of what matters most in life, Rachel began practicing simple strategies that enabled her to momentarily let go of largely meaningless distractions and engage in meaningful soul-to-soul connections. She started a blog (www.HandsFreeMama.com) to chronicle her endeavors and soon saw how both external and internal distractions had been sabotaging her happiness and preventing her from bonding with the people she loves most.
Organizer of Hands Free Mama Book Signing, Marietta, Georgia
An association of independent retailers, Parable Christian Stores are locally owned and operated by people who love the Lord and consider their business a ministry to their community. Each of our 25 franchise locations and over 100 member stores share a dedication to wide selection, personal service and exceptional value. Your local store offers the benefits of belonging to a national association along with the high-quality service you'd expect from a local business.
Established in July 2012, HarperCollins Christian Publishing, comprised of the Thomas Nelson and Zondervan publishing groups, specializes in providing inspirational and Christian-faith based content.  Both Thomas Nelson and Zondervan are highly recognized brands in Christian publishing, known for best-selling Bibles, inspirational books, academic resources, church and small-group curriculum, audio and digital content and live events.