About this Event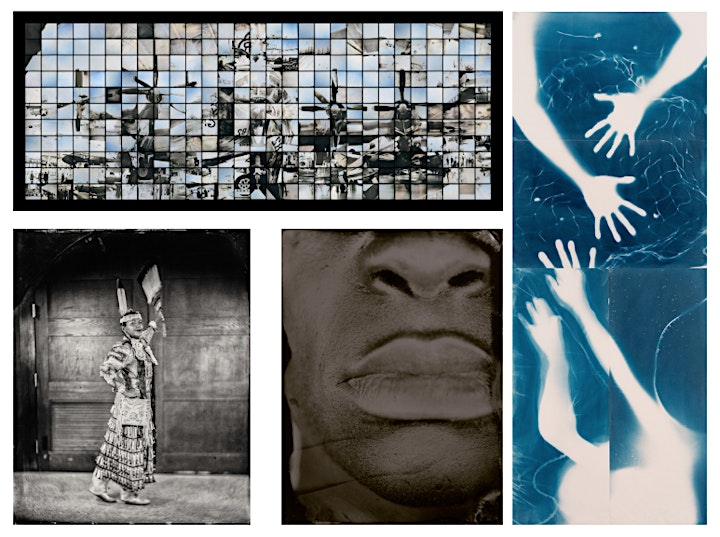 Handmade Photography Today Symposium
Saturday, March 7
11 am - 5 pm
Collins Cinema, Davis Lobby, Davis Plaza, and Galleries
In conjunction with the exhibition, Making, Not Taking: Portrait Photography in the 19th Century, the Davis Museum presents a day-long symposium to explore contemporary iterations of nineteenth-century photographic processes. From photograms to platinum prints, alternative approaches to automatic point-and-shoot and digital photography have spiked among professional and amateur photographers around the globe in recent years. The boom in what Lyle Rexer has termed "the antiquarian avant-garde" is in part a reaction to the supposedly desensitized nature of digital photography, but it should also be understood in the context of a more widespread turn to the materials, process, and event of photography as a site of knowledge production. We will hear from four acclaimed photographers working in nineteenth-century processes: Myra Greene (ambrotypes), Will Wilson (tintypes), Edie Bresler (cyanotypes), and Takashi Arai (daguerreotypes). The speakers will investigate how the specific material conditions of early photographic formats have the potential to inform and produce alternative understandings of our contemporary relationship to historical imagery.
Free and open to the public.
Please RSVP for exhibition tours and order your boxed lunch above.
Schedule at a glance
10:00-11:00 Welcome coffee and registration
10:30-11:00 Exhibition tour led by Carrie Cushman, Linda Wyatt Gruber '66 Curatorial Fellow (RSVP required)
11:15-1:00 Morning session with presentations by Myra Greene and Will Wilson; discussion led by Nikki Greene
1:00-3:00 Lunch break (boxed lunches), 30-min. Exhibition tour led by Carrie Cushman, Linda Wyatt Gruber '66 Curatorial Fellow (RSVP required), Mobile darkroom demonstration in the Davis Plaza by William Van Beckum
3:00-5:00 Afternoon session with presentations by Edie Bresler and Takashi Arai, discussion led by Patricia Berman
5:00-6:00 Reception
Co-hosted with the Photographic Resource Center.
This symposium is generously sponsored by the Bern Schwartz Family Foundation
Image Credits (top to bottom, left to right):
Takashi Arai, Multiple Monument for B29: Enola Gay, 2017, Daguerreotype, 200 x 77cm, Courtesy of the Artist.
Edie Bresler, 5 participants (2 days, 3 places), 2019, Four unique cyanotypes on archival vellum, 18 x 48 in. Courtesy of the Artist.
Will Wilson, Madrienne Salgado, Jingle Dress Dancer/Government and Public Relations Manager for the Muckleshoot Indian Tribe, Citizen of the Muckleshoot Nation, 2017, Talking Tintype, from the series Critical Indigenous Photographic Exchange: Seattle Art Musuem Courtesy of the Artist.
Myra Greene, Untitled (Ref. #70) from Character Recognition, 2006-2007, Black glass ambrotype, Courtesy of the Artist.