About this Event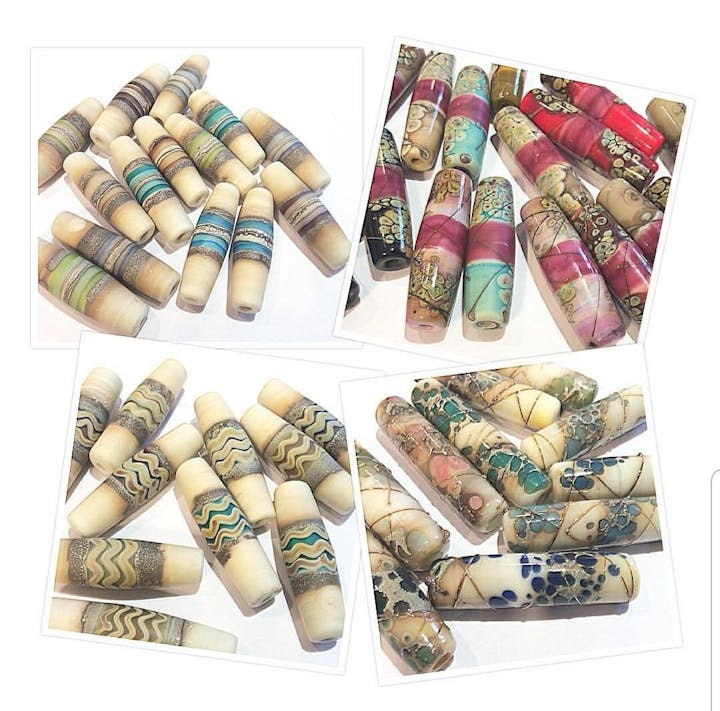 September 21st - October 6th
See Tennessa McLean's Collection at Star's Beads for a limited time!
A little about the artist from the artist:
"After dabbling with jewelry making as a teenager, I was reintroduced in February of 2002 while visiting Tucson for the gem show as a girls getaway. I went home with a bag of goodies and played around with jewelry making for the next couple of years. In November of 2003, while 7 months pregnant with my second son, my mom got me to try out lampworking. I was hooked! I went home, found a house with space for a workshop, bought all my equipment, had my mom come give me a two day class and had a couple of months to practice before Ethan was born In February. It turned out to be a perfect creative outlet and home based business over the last 16 years. My focus is on color combinations and details-I call my style "mexicasion eclectic". I've definitely been influenced by my 15 years in the desert. A little color, a touch of neutrals and definitely some organic, earthy details. I hope to create beads that are design friendly, affordable and mix well with many other design elements."