Description
Pre-reception, 6:30p; program 7p
Handmade Change: Women Craft Entrepreneurs Transform Communities
Explore the deep cultural & economic impact of autonomous women folk artist-entrepreneurs, featuring visionaries at the forefront of a growing global movement.
Our distinguished guests are Sarah Mutesi of Gahaya Links (Rwanda), Srirupa Sen of SHE Foundation (India), Cherie Miot Abbanat of Haiti Projects (Haiti) & Colleen Newell of ABC Carpet & Home. The evening will be moderated by Keith Recker of HAND/EYE Magazine.
Sarah Mutesi Ban, niece of Gahaya's co-founders, Sarah studied and worked in the United States for fifteen years before joining Gahaya Links full-time. Sarah's passion for the organization is inspired both by her hardworking aunties, as well as the urgent need for women's empowerment. As North American Marketing Director, Sarah helps to build bridges of understanding between American customers and Rwanda's talented basket makers. Sarah now lives with her husband and two daughters in Maryland.
Srirupa Sen, niece of SHE Foundation founder Shamlu Sen, has spent the last 27 years in the travel industry in New York, Los Angeles & Santa Fe. Her company, See India Through My Eyes, is committed to showing US travelers the richness and magnificent diversity of India, with a special emphasis on hand made arts and textiles. Prior to that, Srirupa was the Tea Board of India's General Manager in New York. Srirupa's association with SHE Foundation is inspired by the rural women of Bengal, and her belief that folk art matters because it is a multiplier for good.
Cherie Miot Abbanat, CEO, Haiti Projects, lectures at MIT in the Department of Urban Studies and Planning and in the Department of Architecture on policy, non-profit management, post-disaster rebuilding in New Orleans and in Haiti and the need for grassroots initiatives. Haiti Projects boasts 4 employees in the US and close to 90 employees in Haiti. Haiti Projects operates a women's sewing cooperative, a women's health clinic that focuses on family planning, health and hygiene, and a community library. As Haitian-American, Cherie is passionate about empowering women throughout the world, and especially in Haiti.
Colleen Newell is the sr director of design & merchandising at abc home, grounding her work in abc's mission to use beauty and commerce as a tool for change. Her passion for the handmade, and indigenous craft and design is translated into her development work at abc where preservation of the design DNA of a culture is a core principle. Colleen has spent nearly two decades traveling the world, partnering with makers and artisans, to design and develop product that will both support the continuation of technique and create sustainable economies both locally and globally.
Keith Recker is the founder and editor of HAND/EYE Magazine, which profiles forward-looking creators, faraway cultures, ancient craft traditions, and cutting edge design innovation. Keith serves as the president of the HAND/EYE Fund, the organizational home of HAND/EYE Magazine which also operates a small grants fund for Haitian artisans. He serves on the board of the International Folk Art Alliance, where he is volunteer Creative Director. Keith works with Pantone and other global clients as a senior color and trends consultant. He is co-author of PANTONE: The Twentieth Century in Color (Chronicle, 2011), published in eight languages, and his writing on color and culture has been published by Brooklyn Rail, the Studio Museum of Harlem and the Museum of Art and Design, and others. Prior to founding HAND/EYE, Recker was Vice President of home furnishings at Bloomingdale's and Gump's San Francisco, and Director of home furnishings at Saks Fifth Avenue and Granet and Associates.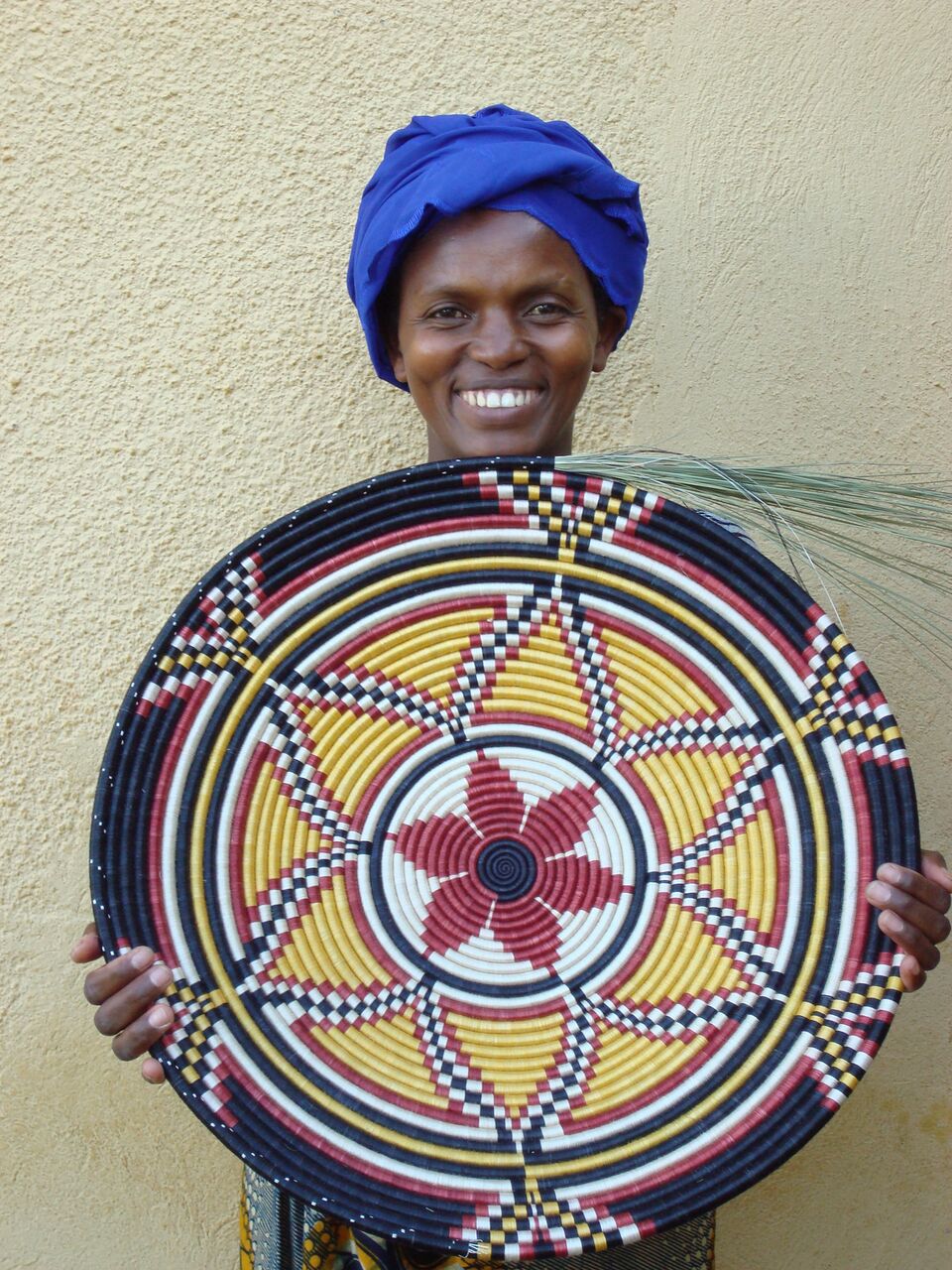 Photo Credit: Gahaya Links