Description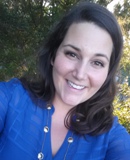 Join us with guest Instructor Jordan Shearouse to learn the basic forms of hand lettering, plus how to draw holiday doodles, and accents. The first part of the class will begin with lettering practice and the final part of the class you will be skilled enough to create your own handlettered chalk board sign. We will practice all of this with pen and paper. Everyone will receive a practice sheet that will have the alphabet written out in faux calligraphy in capital and lower case letters along with a doodle example page. These pages will go home with you for future use. The class will also include a fine liner sharpie pen, a white chalk marker, and chalkboard sign. Everything you will need for the class is included in the price.
Are you concerned that you cannot handletter? No worries, anyone can learn to handletter regardless of your penmanship. We will enjoy each other's company and connect as we learn this new skill. Your holiday cards, gift tags, and signs will never look the same.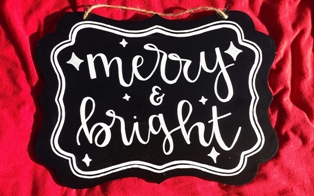 The class will be approximately 2 hours. The cost of the class is $60 per person if you purchase tickets by 10/25 and $65 per person for tickets purchased after 10/25. Use code EARLYLETTER for the Early Bird Discount.
Our guest instructed classes require advance ticket purchase and a minimum of 10 attendees per class to hold the event. Many times our instructors are travelling and have the expense of purchasing all of the materials needed for the class. Therefore the class will be cancelled and all monies refunded in the event we do not meet the minimum class size. In addition, there will be no refunds on the class once tickets are booked and class minimums are met and confirmed.
You may BYOB the beverage of your choice. We will provide water, and light snacks.
Classes start on time so please arrive at least 10-15 minutes early. Late arrivals will not be permitted to join the class if it has already started out of respect for everyone in the class.
We look forward to having you and being able to offer more maker event classes with activities you will love!