Description
Join us this August to letter all things HEAT! This is also our LAST meeting at our home for the past few years, Catylator Makerspace so join us to send it off in style! (Future meetings will rotate around different coffee shopsand creative spaces in Silver Spring and beyond.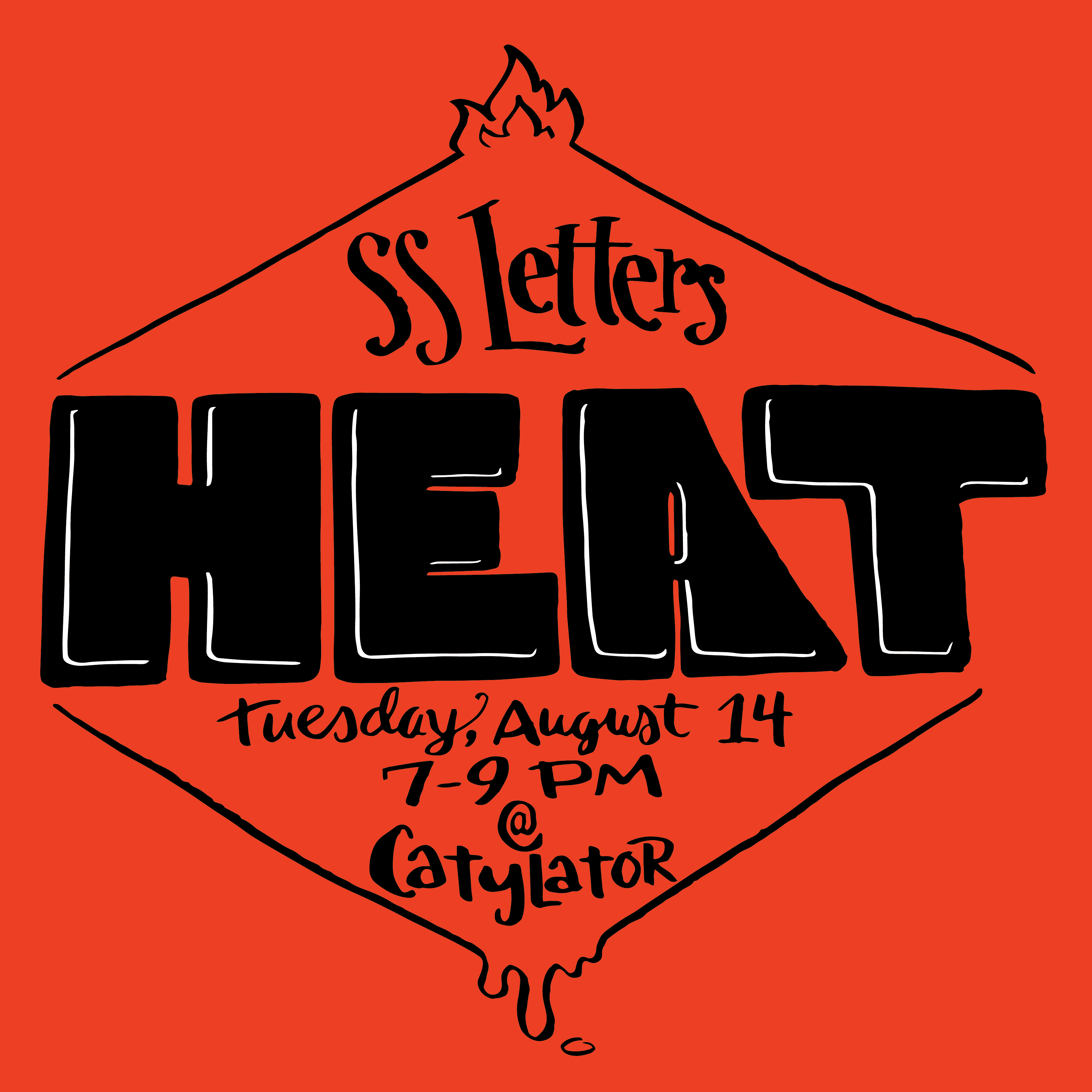 ---
WHAT SHOULD I BRING? Bring your favorite doodle supplies [paper + pens + paints + etc]. We will also have some paper on-hand as well as our PEN SWAP BOX for you to test out different style pens for your drawings.
WHAT IS THIS? The Unofficial Hand Lettering Society of Silver Spring is a free monthly gathering for hand lettering enthusiasts to letter in company. Every month has a theme to jog the creative juices, but we would never dare limit your creativity to the theme! Come make new friends, swap pen and paper secrets and meet other creatives in your community.
WHERE ARE THE MEETINGS? This will be our LAST meeting held at (and sponsored by) Catylator Makerspace, which is located in THE WORLD BUILDING at 8121 Georgia Avenue, Silver Spring, MD. DIAL 011 ON THE CALLBOX to access the building. Catylator is located on LL1. Take the elevator down. For future meetings, we will be rotating to different creative spaces and coffee shops in Silver Spring and beyond. Stay tuned.
WHERE CAN I PARK? Parking is available in the parking lot off of Fenton Street & Silver Spring Avenue, or on the street. All parking is free in downtown Silver Spring after 7pm!
LOVE WHAT WE DO? Check out our website to see our members' work. Join our mailing list for updates. Follow @SSLetters on Twitter + Instagram, and don't forget to use #SSLETTERS to share your lettering even between meetings & brag about your skillz! We'll repost on our channels, too! You can also help keep our hand lettering community alive with a donation today! Funds go towards putting on our community projects and providing materials at meetings. The Unofficial Hand Lettering Society is a completely volunteer based organization because we love our community. (That means you!)