Description
Hand Drumming & Rhythm Exploration Workshop with Matthew Marsolek & Tracy Topp of Drum Brothers
Since the dawn of human culture, drums and percussion have been used as a tool for expression, communication, and celebration. And drumming together in a group can be a powerful example of cooperation and teamwork. In addition, research has shown that drumming reduces stress and generates feelings of relaxation and focus. And on top of all this, drumming exists as total lighthearted fun! Don't miss this special opportunity to experience the power of rhythm and connection! Special thanks to AARP MT for their financial support.
What will this event cover?
In this workshop participants will learn beginning rhythms and explore the techniques and polyrhythmic interplay of Drumming. Come experience the joy and power of community music-making! Drums will be provided for the workshop.

Who is this event for?
This introductory workshop is designed for all people age 50 and over.
What should I bring?
Feel free to bring a pillow to sit on. Chairs and drums are provided.
What is the event date and time?
The workshop date is Wednesday, August 7th from 4:30 to 6:00 p.m. Drumming will take place from 4:30-5:30 p.m. Cookies, beverages and visiting from 5:30-6:00 p.m.
Where is this workshop being held?
Missoula Senior Center, 705 S Higgins Ave, Missoula, MT 59801. Next to Big Dipper Ice Cream!
Who are our teachers?
Since 1990, Drum Brothers have been leading drum circles for all ages, celebrating the rhythms of life and the joy of community music-making. Over the years, they have brought World rhythm and drumming into schools and educational centers for children and adults, they have drummed with trouble youth, disabled people, bereaved children, and cancer survivors, and they have sparked many ongoing community rhythm circles in cities around the Northwest and in Canada.
Matthew Marsolek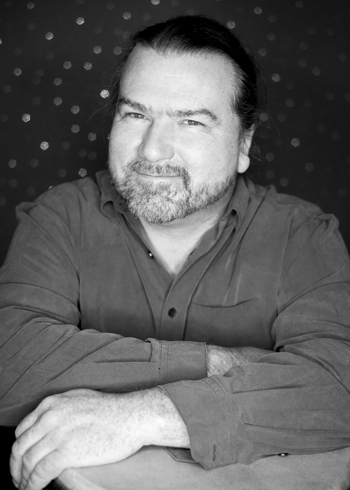 Matthew Marsolek has been at the forefront of the North American hand drumming movement since the 1990s. He's been a facilitator at numerous events and workshops around the Northwest and Canada, sharing music and rhythm with a variety of groups including: corporate teams, at-risk youth, bereaved children, cancer survivors, and students of all ages. He's also been a featured speaker at TEDx UMontana. Matthew has studied and performed West African and East Indian music for over two decades and is also an accomplished guitarist, vocalist, and composer. Along with two solo projects, he's released recordings with Drum Brothers and Mandir and has produced original music for film. Matthew shares his passion for music and rhythm through school residencies, clinics, community workshops, rhythm circles, and team-building events. In 2004, Matthew and Marianne Spitzform, Ph.D., conducted a pilot study on hand drumming, consciousness and the brain through St Patrick's Hospital. Their research has been presented at the Toward a Science of Consciousness Conference in Tucson, Arizona, the Butte Cardiology Conference at St. James Healthcare in Butte, Montana, and the Bridging the Gap Conference at St. Pat's Hospital in Missoula, Montana.
Tracy Topp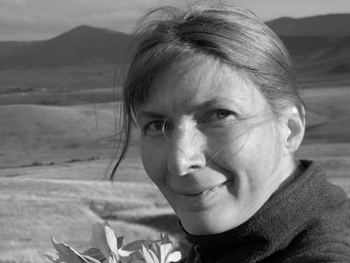 A dancer since she was three, Tracy Topp has choreography experience and training in many dance styles, including West African, Middle Eastern, modern, and jazz. She has studied African dance with many teachers including; Djeneba Sako, Youssouf Koumbassa, Mabiba Baenge, and Manimou Camara and has taught African dance at Drum Brothers annual rhythm retreats for over a decade. A self described renaissance girl, Tracy has a B.A. in Arts from Nebraska Wesleyan and is also a singer and percussionist. She performs with Missoula's Djebe Bara Community Dance and Drum and occasionally shares the stage with Drum Brothers. Since 2002, she has been contributing her artistic talents to Drum Brothers in the manufacture of custom drums.
FREQUENTLY ASKED QUESTIONS:
What if need help registering on the Eventbrite site? Call the MAS at 406-728-7682 during our normal business hours Monday through Friday from 8 a.m. to 5 p.m.
Is there an age limit to enter the event? This workshop is geared for people age 50 and over. However, no one will be turned away.
What are my transport/parking options getting to the event? Missoula Senior Center is accessible on Mountain Line city bus. Vehicle parking is available in the parking lot located off Higgins Street. Click here to better understand walking, biking, driving or bus directions to the location.
Do I need to bring a registration "ticket" to the workshop for entry? You do not need to print off your ticket but if you do, we gladly accept it as it speeds up the check-in process.
***This workshop is being sponsored in collaboration between AARP Montana, Drum Brothers, Missoula Aging Services and Missoula Senior Center.