Description
CHANGING THE RATIO: LEVELING THE PLAYING FIELD FOR WOMEN IN SPORTS TECH
Join us for a panel discussion about leveling the playing field for women in sports tech with leading voices of the industry. Sports tech is experiencing an unprecedented explosion in growth with sports businesses, entrepreneurs, elite athletes, and professional sports teams alike creating and investing in products and services ranging from scouting over performance and assistive technologies to fan/community engagement. Yet, sports tech remains one of the most male-dominated industries. The panel discussion will shed light on some of the things we can do to change this.
Women in Sports Tech (WiST) is a community of business experts, startup veterans, sport scientists, developers, product designers, marketers and students committed to the development of growth opportunities for women throughout the sports tech landscape.
This event is part of a monthly event series organized jointly by SAP Bay Area and HanaHaus. Each event brings together pioneers and thought leaders of Silicon Valley to discuss significant trends in the areas of entrepreneurship, innovation, and technology.
Event Agenda:

• 6:00pm-6:30pm – Check-in and Networking
• 6:30pm-7:30pm – Panel Discussion with Marilou McFarlane, Neda Tabatabaie, Daniel Price, and Jill Stelfox, followed by Q&A
• 7:30pm-8:00pm – Closing Networking
Moderator:
Marilou McFarlane
CEO of SportsTechWorks, Founder of WiST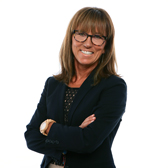 An inspiring sportstech and innovation veteran, Marilou currently leads SportsTechWorks, propelling early- and growth-stage startups to success via investment strategy, brand and product development, and user and revenue growth marketing initiatives. After a successful 15 year career building brands at CBS in San Francisco, and leading numerous global startups to their next level, she founded Women in Sports Tech (WiST) to drive growth opportunities for women in the business.
A frequent panelist at events such as CES, HBS, Hashtag Sports, and SportTechie, she is a 3:06 marathon runner and former NCAA athlete with a B.S. in Business Administration from UNC-CH, where her daughters played soccer before playing professionally and moving on to Harvard Med School, Stanford GSB and Microsoft respectively. Recently honored as one of "19 Bay Area Women to Watch in 2019".

Panelists:
Neda Tabatabaie
VP, Business Analytics and Technology, San Jose Sharks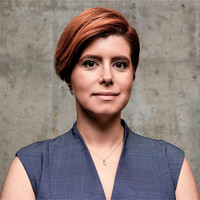 Now in her fifth season, Neda Tabatabaie guides the overall business strategy initiatives for the San Jose Sharks using data and analytics. Her work helps the organization better identify and understand the needs of its fan base and customers.
Tabatabaie was born in Iran and immigrated to Toronto at age 20, turning her interest in database marketing into a nine-year stint with Toronto's Maple Leaf Sports and Entertainment before joining the Sharks. She was selected by the Sports Business Journal as a member of its Game Changers Class of 2019 and honored by the Silicon Valley Business Journal as one of its Women of Influence for 2019.
Daniel Price
CEO and Co-Founder of Breadware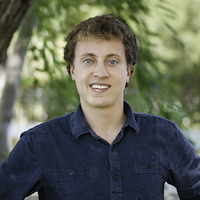 Daniel Price is CEO and co-founder of Breadware, a consulting and engineering company dedicated to helping businesses plan, build, and launch IoT products. Daniel brings a deep background of technology leadership and product development. Prior to Breadware, Daniel was the CTO of Dascena whose technology operates as many hospitals front line in the fight against sepsis, helping to save lives and reduce healthcare costs. Daniel also served as the Director of Electrical Engineering for MotoCrane, the world's largest manufacturer and supplier of portable, car-mountable camera cranes
As an industry leader in IoT business transformation strategy, Daniel works with enterprises to set up and execute on their IoT adoption strategy. Daniel has given TEDx talks and addresses at numerous national conferences on new business opportunities in the Internet of Things. Daniel is a Rhodes scholar and holds an MBA and Master's in Biomedical Engineering from Oxford University. Daniel attended UC Berkeley for his undergraduate where he graduated summa cum laude with BS degrees in Bioengineering, Electrical Engineering and Computer Science. When not connecting new product lines to the internet, Daniel enjoys snowboarding, hiking, and climbing with his wife and dog.
Jill Stelfox
Co-CEO of Edgy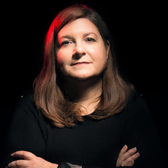 Jill is a leader who creates inspiration through strategic vision alignment. Her ability to raise large sums of money to fund innovation and create shareholder value is unparalleled. Along the way, she's raised over $50 million for her own start-ups, and returned over $1 billion to investors.
Previously to this role, Jill created and delivered the NFL player tracking system (Next Gen Stats) and worked with the league for six seasons to bring it to life. Her team won the 2015 Sports Business Award for Best Sports Technology by Sports Business Journal and recognized in 2016 by Fast Company as one of Most Innovative Companies in Sports.
---
About SAP Bay Area:
For nearly 25 years, SAP Labs Silicon Valley has been in the epicenter of global innovation and technology for SAP customers and partners. Today, as the largest non-US company in the Valley, SAP's investment and influence continues to be exponential by forging tight relationships with top tech brands like Apple and Google, NVIDIA and Slack or early stage disruptors through SAP.iO. Beyond enabling this revolutionary ecosystem, SAP Labs Silicon Valley empowers customers' digital transformation with tremendous Cloud knowledge, access to SAP Leonardo innovations, and experience in Line of Business solutions like Ariba, Concur, Hybris, and SuccessFactors and delivers award-winning, Design-Thinking-inspired User Experience capabilities and insight.
About HanaHaus:
HanaHaus is a community workspace that combines the best aspects of café and coworking culture and cultivates a dynamic atmosphere for innovation. The concept of HanaHaus is rooted in the philosophy that great ideas spring from anywhere, and more often when people come together. HanaHaus brings people together and offers a space where they can connect, explore new ideas, and bring them to life.