Description
HANAHAUS VENTURE TALK WITH AZELLA PERRYMAN & SAGAR SANGHVI
Join us for an evening conversation with Stanford Graduates Azella Perryman, Caviar National Catering Operations Lead at Square, and Sagar Sanghvi, VP of Finance and Strategy at Instacart.
Learn more about how they continue to move the grocery industry online, the logistical complexities associated with grocery marketplaces and distribution as well as how to scale technology and company culture as their organizations grow.
This event is part of a monthly event series organized jointly by SAP Silicon Valley and HanaHaus. Each event will bring together pioneers and thought leaders of Silicon Valley to discuss significant trends in the areas of entrepreneurship, venture capital, and technology.
Event Agenda:

• 6:00pm-6:30pm – Check-in and Networking
• 6:30pm-7:30pm – Fireside Chat with Azella Perryman and Sagar Sanghvi, followed by Q&A
• 7:30pm-8:00pm – Closing Networking

Speakers:
Azella Perryman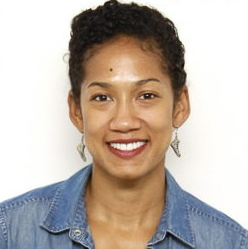 Azella is the Caviar National Catering Operations Lead at Square. She has worked previously at StubHub, with a Bachelor's at Stanford University, participating on the Women's Varsity basketball team, and an MBA from Harvard Business School.
Sagar Sanghvi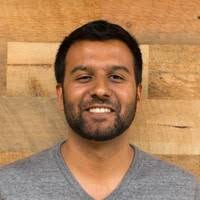 Sagar is Vice President of Finance and Strategy at Instacart. With ten years experience in finance, both in San Francisco and New York, Sagar has worked as an Investment Banker and in Private Equity. Having graduated Summa Cum Laude from Duke University, Sagar then went on to get his MBA at Stanford University, becoming a Siebel scholar earning the award as a Henry Ford II scholar.
---
About SAP Silicon Valley:
For nearly 25 years, SAP Labs Silicon Valley has been in the epicenter of global innovation and technology for SAP customers and partners. Today, as the largest non-US company in the Valley, SAP's investment and influence continues to be exponential by forging tight relationships with top tech brands like Apple and Google, NVIDIA and Slack or early stage disruptors through SAP.iO. Beyond enabling this revolutionary ecosystem, SAP Labs Silicon Valley empowers customers' digital transformation with tremendous Cloud knowledge, access to SAP Leonardo innovations, and experience in Line of Business solutions like Ariba, Concur, Hybris, and SuccessFactors and delivers award-winning, Design-Thinking-inspired User Experience capabilities and insight.
About HanaHaus:
HanaHaus is a community workspace that combines the best aspects of café and coworking culture and cultivates a dynamic atmosphere for innovation. The concept of HanaHaus is rooted in the philosophy that great ideas spring from anywhere, and more often when people come together. HanaHaus brings people together and offers a space where they can connect, explore new ideas, and bring them to life.