Description
Monthly Meeting Announcement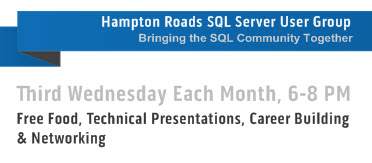 This Month's Speaker :
Speaker: Justin Randall , Sentry One

Title: Managing In-Memory OLTP - A DBA Field Guide
In-Memory OLTP can provide a significant performance boost to a range of workloads where lock contention, logging, and disk-based page structures limit query performance. In this session, we will explore the technology behind memory-optimized tables, what workloads will achieve the greatest performance gains, and highlight critical issues in implementing and managing SQL Server instances and databases containing in-memory objects.

Bio:Justin Randall is a Senior Consultant at SQL Sentry, LLC. He has over 30 years of data management experience in a variety of roles from Enterprise Data Modeler to DBA, supporting development in DB2, Sybase, and SQL Server. Justin frequently speaks at SQL Server User Group meetings and SQL Saturdays, and has presented at several SQLintersection conferences. His current professional interests are SQL Server performance monitoring and tuning, and career development.