Hampton Roads Leadership Prayer Luncheon: September 28, 2016
Description
Leadership Prayer Luncheon of Hampton Roads
Wednesday, September 28th
First Presbyterian Church in Norfolk, VA
---
11:30 - 12:00pm  Check-in & Networking
12:00 - 1:00pm    Luncheon
1:15 - 2:00pm     Optional Breakout Sessions
Tickets are $10, and ticket sales will end Friday, September 23rd. A table seats 8 people.
We're excited to offer brief 45-minute facilitated breakout sessions immediately after lunch (1:15-2pm) for those interested in deepening their involvement within our city.
Topics include:
Supporting our Public Schools
Neighborhood Transformation
Update on Mayor's Commission on Poverty Reduction
Transformational Leadership
---


LPL gatherings have been held every fall and spring since 1981: Join us as the tradition continues. We are asking all leaders in the Norfolk area to assemble for a time of envisioning, fellowship, and asking God for His wisdom and blessing on our great city.
On September 28th, our honored guest and speaker will be Norfolk's new mayor, Kenny Alexander (see bio below). We are asking all levels of leadership within our city to come together under one roof at this important time to grow our unity and strengthen the relational fabric that knits our diverse community together. We want you to join us! As you know, a strong community is one that makes the effort to forge connections. We're intentionally gathering leaders from government, military, all educational institutions (including selected student leaders), businesses, civic leagues, non-profits, and faith-based groups.
---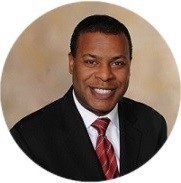 About Our Speaker
Kenny Alexander assumed office as mayor of Norfolk on July 1, 2016. For the past four years he has represented Norfolk and Chesapeake as the 5th District in the Virginia Senate. From 2002 - 2012, he was a member of the Virginia House of Delegates, representing the 89th District in Norfolk. As an area business leader, Alexander has served the neighborhood and city in various public service roles: as President of the Beacon Light Civic League, vice-chair of Norfolk's Planning Commission, and member of Norfolk's Human Service Commission and Economic Development Authority. He helped found the Norfolk Chesapeake Portsmouth Community Development Federal Credit Union, a financial institution that provides access to low-cost financial services. Alexander holds a bachelor's degree in political science from Old Dominion University and a master's degree in diplomacy from Norwich University, the oldest, private military college in the country. He is currently working on his doctorate in leadership and change through a hybrid program with Antioch University. Alexander and his wife, Donna Burnley Alexander, have two school-aged children, Kenneth II and David.
---