Hampton Roads Bicycle Summit (Transit-Symposium)

Saturday, May 31, 2014 from 9:00 AM to 5:00 PM (EDT)
Event Details

Mainstreaming energey efficient modes of transit in Hampton Roads
---
That being said our goal is to bring together members of the region who are passionate about strengthening and revitalizing the inter-connectivity of the Hampton Roads communities through increasing educational awareness, interactive learning and safe alternative transit practices. The summit will bring together interested citizens & community leaders to actively discuss, plan and engineer solutions that will make Hampton Roads more Bicycle & Pedestrian Friendly. Sustainability, safety & the 5E instructional model (Engage, Explore, Explain, Elaborate, and Evaluate). There will be focus on creating Safe Routes for ourselves & future generations to travel around the Hampton Roads. We will have Q&A opportunities for local business and community leaders to submit for their Bicycle Friendly designations with the League of American Bicyclists because bicycling mean business & economic development! Bicycling brings people together...join us this May 31st to learn how we connect people to resources, information and the movement of change.
Who Should Attend
The Summit is created for people of all ages, and experience levels from beginner to advanced. Everyone from teachers, students, non-profit leaders, business leaders, and families interested in creating healthier, more physically active and better connected community. The schedule will accommodate participants who have organized events in the past and those that are new to bicycling and want to simply learn how to get from A to B safely. No prior knowledge about cycling is required to attend the Summit.
---
SCHEDULE
Click above to download
8:30-9:30 am Welcome and Registration (Mountain Room/SRC 1009)
9:45-10:45 am   Session One: Bicycling (Safety) 101 - IMBA FAQ - GIS Guidance
11:00-12:00 am  Session Two: AAA Safe Cycling - Dream Rides - Green Infrastructure
12:00-1:30 pm   Lunch: Grab your passport we're getting lunch with Carry Norfolk!
1:45-2:45 pm     Session Three: Film & Fashion - Pedal 2 Cleanup - Panel Talk
3:00-4:00 pm     Session Four: Healthy living - ACTION SHOW - Bike Share
4:15-5:00 pm     Keynote Speaker Bill Nesper with the League of American Bicyclisits 
5:30 pm             City of Norfolk Group Ride on the Elizabeth River Trail

---
 "We Roll together...towards a brighter & better future"!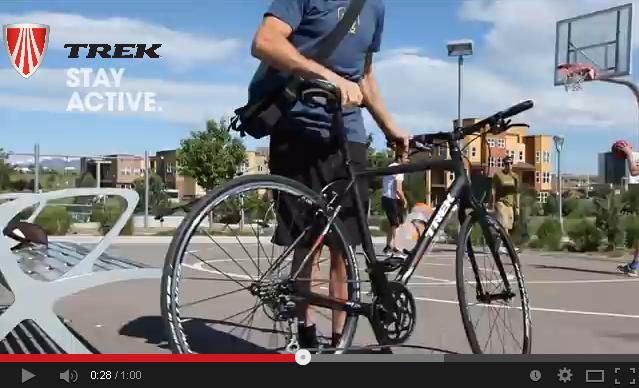 First 100 registered participants will be entered to WIN a Trek 7.2FX (exclusive to this event)
 All participants will recieve a local "Passport" (good for discounts to local resturants and businesses), schwag, oppurtunity to win several raffle prizes and the knowledge & skills to travel safely in the Hampton Roads!
---
Vendors & Exhibitors 

---
Presentors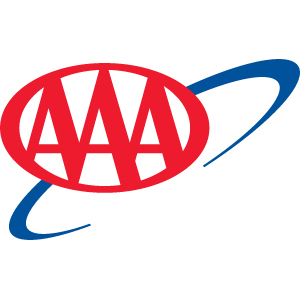 Interested in being a sponsor, speaker or vendor; Contact us today!
Would you like to contribute to grow the Ham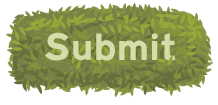 pton Roads cycling, pedestrian and transit community?
Submit your presentation proposal by clicking the link to the right, print the document and email to us before March 15th.
---
Accomodation Options: 
Springhill Suites by Marriott •  4500 Hampton Boulevard, Norfolk, VA 23508 • 1-888-287-9400
The Tazewell Hotel & Suites • 245 Granby Street, Norfolk, VA 23510 • (757) 623-6200
Sheraton Norfolk Waterside Hotel •  777 Waterside Dr, Norfolk VA 23510 •  (757) 622-6664
Travel Options:
Public Transit- HRT (Bus Route 2 or 16 )

        AMTRAK- Harbour Park Station
        Bicycle Rentals: via Carry Norfolk

        Click here for detailed directions

Learn More:
When & Where

ODU Student Rec Center
4700 Powhatan Ave., Ste. 1207 Norfolk, VA 23529
Norfolk, VA 23529


Saturday, May 31, 2014 from 9:00 AM to 5:00 PM (EDT)
Add to my calendar
Organiser
Ecocycling was created in 2007 to increase awareness about current environmental issues through grassroots activities such as the Ecocycling team which helps to grow and spread awareness regarding the environmental issues facing us as individuals, families and communities. Our Mission is to be caretakers of the ENVIRONMENT and educators of our COMMUNITY in and around our neighborhoods by creating, developing, nurturing, and maintaining a sustainable habitat for every creature to thrive abundantly.
Subscribe to our mailing list
---