Description
#Brickell do you wanna Hammock and Chill?
Join us on November 16 at Fourteen Eatery for a Hammock Night full of good vibes, delicious food, and $15 bottles of wine. Leave your office before six, put on your comfy shoes, and enjoy outdoors in the Brickell area.
RSVP on HammockNight.eventbrite.com
The experience is free, all ages are welcome!
#HammockNight is a space created by WARIMBA so that all Miamians come to chill in our hammocks and enjoy the wonderful tropical atmosphere of the city.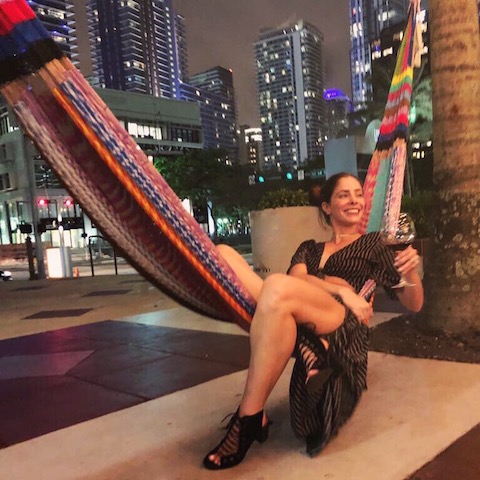 Organizer of Hammock Night at Fourteen Eatery
We are a Miami based hammock brand looking to bring to every home the relaxing and pleasant experience of lying on a hammock.
​
WARIMBA represents a space for honest expression. Our ideals embody Latin American culture and strive for peace, justice, and human rights. We seek to empower the talent of local artisans of the Americas, by offering a variety of handmade hammocks with bright colors that reflect our unique and rebellious personality.
​
WARIMBA comes from the union of the words Wayúu and Guarimba. The Wayúu is a native community located in the Guajira peninsula in northern Colombia and northwest of Venezuela near the Caribbean Sea. "Guarimba" in Venezuelan slang means "safe place" and in the last decades the term has been used to signify protest against the dictatorial government.
​
Our mission is to promote the work of people from indigenous communities, learn about their culture, and give them a voice in a world fully distracted by conventional media and the rush of everyday life.