Description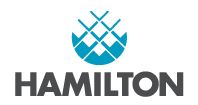 Ever wonder who designs those really awesome booths at trade shows? It's like architecture meets product design and yet has to be setup and torn down in sometimes as little as a day. Well here's your chance to get a behind-the-scenes look at what all goes into the magic. Join us at local exhibit design house Hamilton as we get a look inside at their design gallery as well as hear from their fantastic team members.
Hamilton Exhibits, LLC, with headquarters in Indianapolis, brings more than 69 years' experience in designing, fabricating, and managing tradeshow exhibits, events, and environments, and providing program services to companies throughout the U.S. and around the world. Hamilton is known for its highly qualified industry experts and its ability to create real-world, one-to-one experiences of client brands. For more information, visit hamilton-exhibits.com.
Food and beverages will be provided so we do request you to sign up in advance to help in figuring head count. Free for IDSA members and only $5 for non-members. You will be asked to sign a non-disclosure. Grab a friend and spice up your Thursday night!