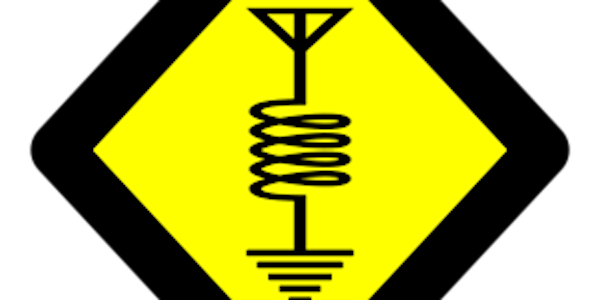 HAM Radio (HAM in a Day) Course
SETRAC will be hosting a HAM Radio Guided Test session to obtain your FCC technician license to operate amateur radios.
When and where
Location
SouthEast Texas Regional Advisory Council 1111 North Loop West #160 Houston, TX 77008
About this event
No refunds will be issued for this event. If you cannot attend, you may only transfer your registration to another individual for this session. To transfer your registration, please email john.wingate@setrac.org.
WHAT TO BRING
Your ID!!
A legal photo ID (driver's license, state ID card, passport or passport card)If no photo ID is available, two forms of identification:
non-photo ID/driver's license (some states still have them)
birth certificate (must have the appropriate seal)
social security card
library card
a TWIC card
a valid military ID
utility bill, bank statement or other business correspondence that specifically names the person; or a postmarked envelope addressed to the person at his or her current mailing address as it appears on the Form 605.
(We provide you a blank 605 form to fill out)
Students/minors may bring any of the above items and/or a school ID, minor's work permit, report card, or a legal guardian may present a photo ID.
A black ballpoint pen and two number two pencils with erasers. This is VERY important.
A simple or scientific calculator with the memory erased and formulas cleared is allowed. No programmable calculators.
Your initial exam is included in the fee. If you pass the exam then you will not need the second $15 fee. This is only if you want to take the test again in the same day.
WHAT YOU NEED TO DO BEFORE THE SESSION
Get your FRN!!
You must have a FCC issued Federal Registration Number (FRN) prior to the day of your test. VEC's are required by the FCC to submit your FRN number with your license application
If you are getting your Technician's license you will need to get an FRN assigned to you.
Details on how to get your FRN assigned to you: https://www.fcc.gov/help/getting-fcc-registration-number-frn-universal-licensing-system-uls
http://wireless2.fcc.gov/UlsApp/UlsSearch/searchLicense.jsp
It will give you information about your callsign including your FRN. Please write it down and send your name, date of class and send your FRN to perez.alfred@gmail.com as soon as possible.
WHAT NOT TO BRING
You may not bring any written notes or calculations into the exam part of the session. Slide rules and logarithmic tables are acceptable, as long as they're free of notes and formulas.
Your Cell phone must be silenced or turned off during the exam session and the phones' calculator function may NOT be used.
In addition, iPhones, iPads, Androids, smartphones, tablets, Blackberry devices and all similar electronic devices with a calculator capability, may NOT be used.
Friends or observers are not allowed. Kids not taking the exam are not allowed.
ABOUT THE STUDY SESSION
This isn't a class. It's guided study session: Five 45-minute periods spent reading sections of the FCC question pool, with breaks and a lunch break.
We will provide you with a workbook/study guide. It is yours to highlight, make marks in and keep.
We plan to take a 30-minute break for lunch Saturday. Lunch is not provided. There are several fast-food locations nearby. Feel free to bring a lunch. You can take longer for lunch but the less time you spend on lunch the more time you'll have for studying.
An F.C.C. authorized Ham Radio test session immediately follows the study session. We plan to start getting ready for the testing at 3:30PM.
We'll tell you how to study and keep you doing it in an organized way. Then we give you the test as soon as you're finished studying.
IT WORKS
It's a proven "winning formula." Short term memory is the "secret" of our success rate. All exam questions will be selected from the question pool you study during the session.
NOTE
The Morse Code test is no longer required for any Amateur Radio license class. The only real requirement is a strong desire to get your ham license. After you get your license, you should still plan on learning Morse code anyways. It is very helpful when trying to communicate long distances with little or no power.