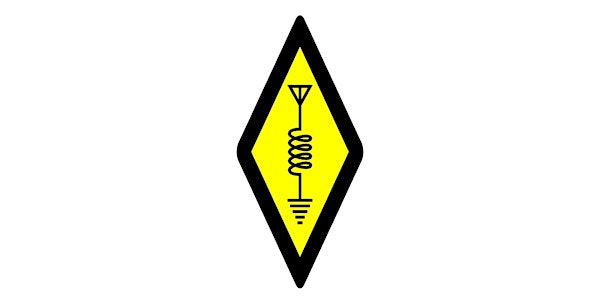 HAM Cram Study & Test Session
SETRAC will be hosting a HAM Cram Study & Test Session for individuals to obtain an FCC technician license to operate amateur radios.
By SouthEast Texas Regional Advisory Council
Date and time
Wednesday, June 7 · 8am - 5:30pm CDT
Location
SouthEast Texas Regional Advisory Council 1111 North Loop West #160 Houston, TX 77008
About this event
9 hours 30 minutes

Mobile eTicket
No refunds will be issued for this event. If you cannot attend, you may only transfer your registration to another individual for this session. To transfer your registration, please email john.wingate@setrac.org.
Overview
Here is the information for those wishing to attend the Ham Radio Licensing Study/Test session to be held Wednesday, June 7, 2023.Please read all the way through this as there is a lot of important information.
The class will be in the office building at the Southeast Texas Regional Area Council located at 1111 North Loop West, Suite 160, Houston TX, 77008. Signs will be posted to direct you to the proper room.
The doors open at 8:00 am. Please arrive in time to complete your paperwork and be ready to start at 8:30 am. The class begins with a quick introduction to ham radio and an overview of how our study session will be conducted. Please don't be late, if you miss the orientation, it will be extremely difficult to catch up. Testing begins at 4:00 pm. We typically finish around 5:30 pm or whenever testing is completed.
This is not a class on how to be a ham radio operator. This is an intensive study session that prepares you to take the exam at the end of the day with a high probability of passing the test and thus being granted an Amateur Radio License. Once you have your license you must seek the help of other Amateurs in becoming familiar with how hams operate their radio equipment.
Arrive rested and ready to study. It will be a long day but a rewarding day when you walk out with the test completion form in your hand. Please bring a black ink pen, pencil, highlighter if you wish, and a photo ID. You may bring a calculator, but you will not have a need for one. Calculators must be of the non-memory type and are subject to examination and approval by the test administrators.
Payment
The fee is $30.00 for this session, which includes $15.00 for the exam. A failed exam may be repeated. A $15.00 fee applies each time you retake the exam. Please bring cash to retake the test.
Note!! No refunds will be issued for this event. If you cannot attend, you may only transfer your registration to another individual for this session. To transfer your registration, please email john.wingate@setrac.org.
You must bring a government issued picture ID to take an FCC test. The most common form of identification used is a Texas Driver License. We MUST check your photo ID and you MUST have your FCC FRN available for the license application. We can't process the application without both the ID and FRN.
Get your FRN!!
The FCC has implemented a new cost for Amateur Radio licenses of $35 as a one-time fee to be collected by the FCC. You are required to Register with the FCC and obtain a FRN (Federal Registration Number) as SSN (Social Security Numbers) are no longer used. They are also now requiring as part of the registration process an email address.
I require that you have an FCC Registration Number (FRN) prior to the class. It can be done in about 2 minutes at this link:
https://fjallfoss.fcc.gov/coresWeb/publicHome.do
On this page click: "Register for user name"
If you already have an FRN or obtain a new FRN, be sure and bring the number with you to the exam session. It is a good idea to print the page with your new number and bring it along to the class. If the number is entered incorrectly on the application, your license grant will be delayed.
Complete Form NCVEC605
Please print and complete the NCVEC605 in BLACK INK and it to the class with you.
This study session and testing is oriented toward the no-code technician license, but testing will be available for any class of amateur license once you pass the Technician test. Please bring a number 2 pencil to take the test with makes changes easier.
CONTACT: Rick BroussardCell phone: 713-741-7646E-MAIL: n5kjn@brsrd.com
One hour is given for lunch. Lunch is at the venue of your choice. Whataburger, Chick-Fil-A, and Chipotle are within easy walking distance.
Please email or call if you have any additional questions.