Halloween Rager 2017 - King Street San Francisco
Description
HALLOWEEN RAGER 2017
Friday 10.27.17
9pm-2am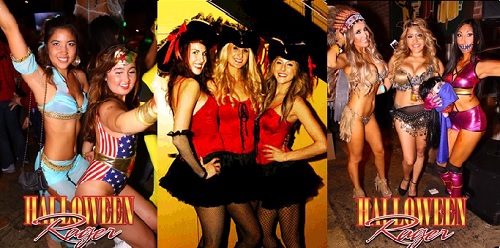 King St Event Space
Building at 128 King St. Across AT&T Park.
This space with its incredible layout is composed of
2 Massive Venues
Featuring:
-Over 20,000 Square Feet Of Party Space
-State Of The Art Lighting
-Insane Sound System
-4 Distinct Sections
-An Outdoor Area
-2 Lofts
-6 DJs
-2 Dancefloors




2 Rooms Of Top 40 . EDM . Hip-Hop . Club Hits

-Dancefloor 1:
DJ J.ESPINOSA

Winner of the USA Redbull 3 Style DJ competition!
Born and raised in the San Francisco Bay Area, J Espinosa began perfecting his craft at the age of 14. In 2001, at the age of 17, he made his radio DJ debut on Wild 94.9/KYLD San Francisco, and shortly after that became the youngest DJ to hold down a full time mixshow at the time. Fast forward to today, J.Espinosa has become one of the most listened to and influential DJs that the San Francisco Bay Area has seen in quite a while.
J. Espinosa keeps the dancefloors packed, radios blaring, and ears ringing every night of the week. Any style, any genre, any club, any task is simple and by far acheivable for the fact that J Espinosa's career has always been based on two things… QUALITY and SKILL, making him one of the most sought after and seasoned DJs to come out of the Bay Area.
He is also the official in-game DJ for San Francisco Giants and the Oakland Raiders.
DJ DVS
DJ RONNIE ROMERO
-Dancefloor 2:
SWIIISH AKA
DJ ISHH & DJ SWIIIPE




Keep in mind that our Halloween events always sell out and
increase in price as the event date nears.
9pm-2am
21+ With Costume