Halloween Party Atlanta GA - Latin Dancing & Costume Contest Sat Oct 31st

Saturday, October 31, 2015 at 9:00 PM

-

Sunday, November 1, 2015 at 3:00 AM (EDT)
Event Details
Salsa ATL & Dancing4Fun presents... 
Noche Caliente Saturdays - Latin Night Atlanta - 
       Halloween Fright Night Edition -- Halloween Latin Night Atlanta
Saturday Oct 31, 2015

-- Best mix of Salsa, Bachata, Raggae, top 40s dance in main room
-- Bonus Top 40s dance room -- Separate room
-- Doors open 8:30pm, Salsa lesson @ 9pm
-- Kitchen open till 1:30pm, party till 3am 
-- Halloween Costume Contest  
-- $1000 Cash & Prizes - 1st prize winners for Sexiest, Scariest &  Best Couple Costume

Check out our Halloween Facebook Event:
http://www.facebook.com/events/1078330312183128/


Come party with us this Halloween!  Come dressed up in your most creative Halloween
Costume and get ready to Latin dance the night away.  Be sure to bring your appetite
along with you dance shoes, because Ocean's will have the kitchen open late, and will
have the bar fully stocked! 
We'll start the evening with off with a Salsa lesson just to get you warmed up, and turn
it over to  DJ Mighty Mike & our host MC Lexx. They will be playing the best mix of old
school Salsa, Bachata, Merengue & more.  A Halloween costume is not required but
encouraged! Be sure to stay late, because we will be having a Costume contest where
you could win some cash & prizes. 


Where:
Cabana Lounge 
3907 Burns Road
Lilburn GA 30047 
770.855.4836 text/call 

Cover Charge:
$15/person - 
  -- includes Halloween Costume Contest
  -- Dancing etc etc. 
Check out a few of the pictures from our Halloween Party from the previous years!
We have a fun and diverse group of folks, from all over the Atlanta area, Peachtree City,
Gwinnett, Downtown Atlanta and further..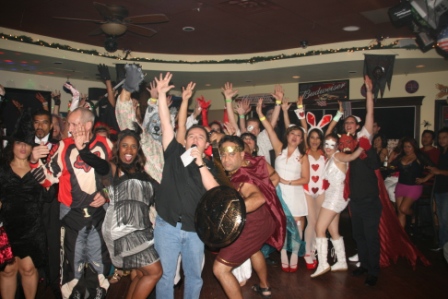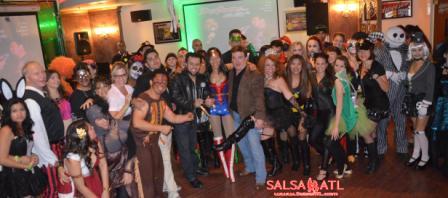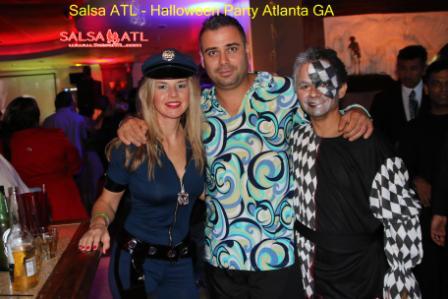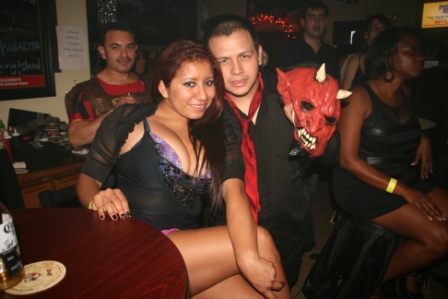 Wear your best Halloween Costume, and get a chance to win some cool cash and prizes.
It doesn't matter if you are new to Latin dancing, been dancing for a while, new in town
or have been living in the Metro Atlanta area for many years.  Feel welcome the moment
you walk through the door. These Halloween Parties in the Gwinnett area 
is a must attend, so be sure to invite all your friends.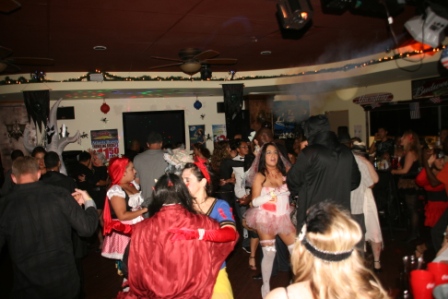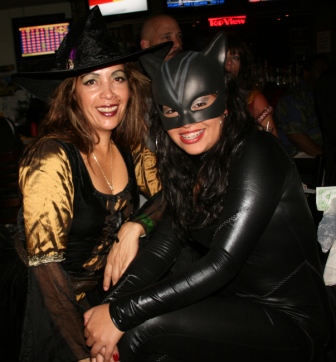 We have Three of the best Latin Dance DJs in Atlanta! Come check them out, they play
the best mix of old school Salsa, Bachata & Merengue as well as keep up with the latest
Latin dance hits of today.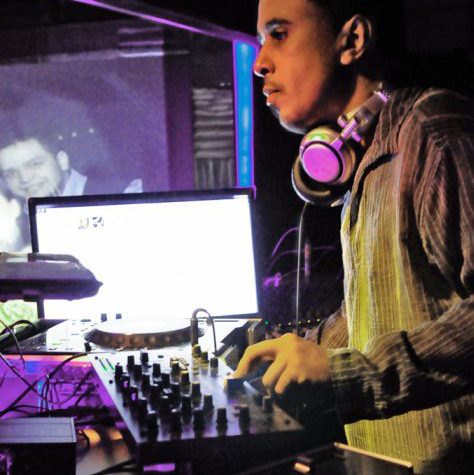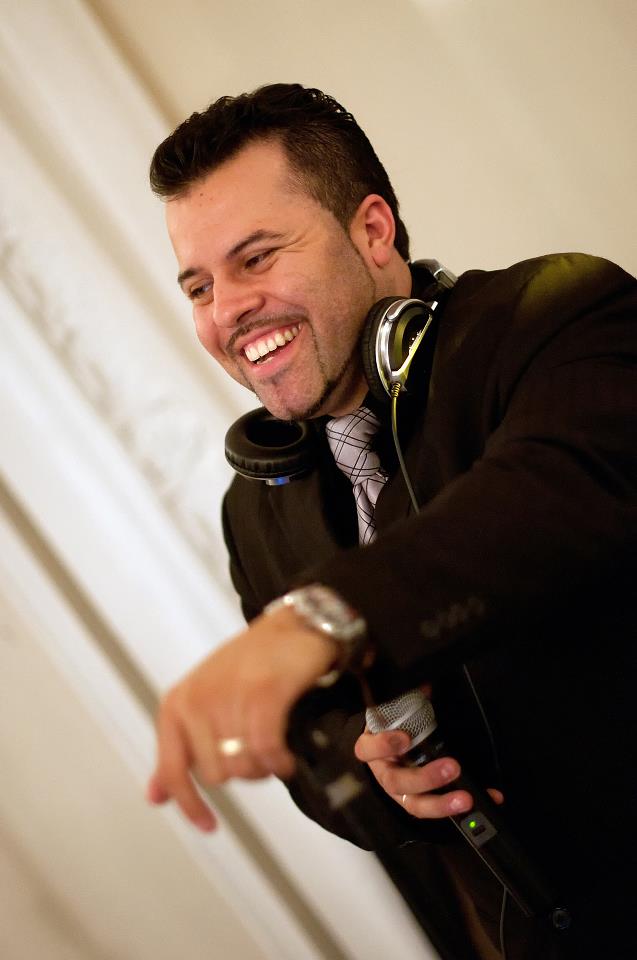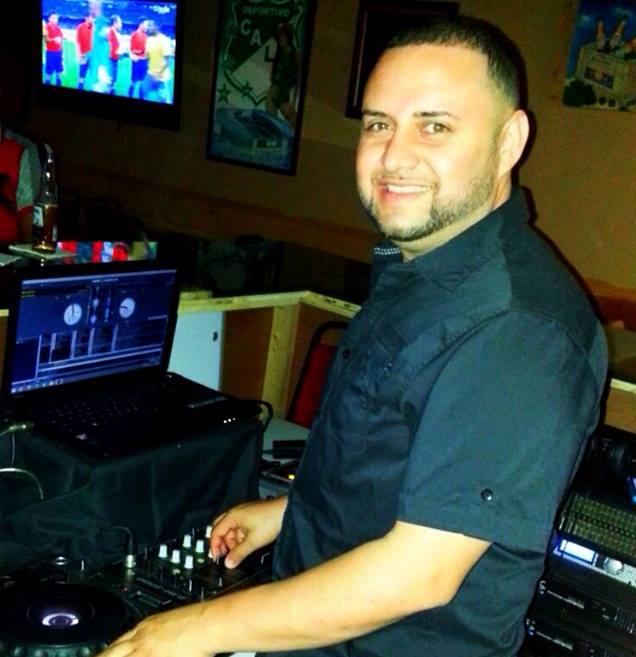 DJ Mighty Mike            Host MC Lexx                  Hookah Lounge - DJ Play  


 Be sure to come and join in on the fun every Saturday for our Latin Night
Atlanta's Best mix of Salsa, Bachata & Merengue and more..
We have a diverse group of folks and lots of smiling faces. Thirsty's also have awesome
food and the best drink prices in Atlanta.  and don't forget to Like our Facebook Fan page

http://www.Facebook.com/SalsaATL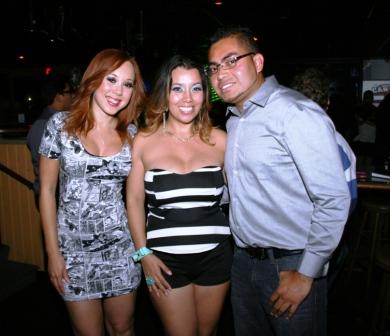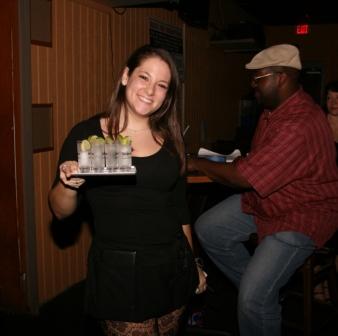 Check out our Facebook Event page for our Halloween Party:
http://www.facebook.com/events/1078330312183128/
Like us on Facebook:
https://www.facebook.com/Latindancinggwinnett

https://www.facebook.com/SalsaAtl


Salsa, Bachata lessons?
http://www.Dancing4Fun.com


http://www.meetup.com/dancing4fun

http://www.meetup.com/salsaatlanta/

If you have any questions..
Sean-Christopher
770.855.4396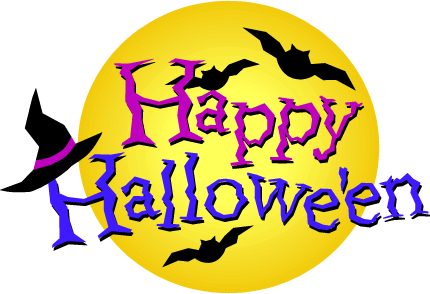 http://www.Dancing4Fun.com
http://www.SalsaATL.com 
https://www.facebook.com/Latindancinggwinnett
http://www.meetup.com/dancing4fun/
http://www.meetup.com/salsaatlanta/
https://www.facebook.com/SalsaAtl
https://www.facebook.com/Dancing4FunATL
http://www.Twitter.com/SalsaATL
http://www.instagram.com/SalsaATL
http://www.youtube.com/SalsaATL
http://www.SalsaAtThePark.com
http://www.NewYearsEveDanceParty.com
http://www.AtlantaHalloweenParty.com
http://www.ValentinesDayDanceParty.com 


Pre - Halloween Party Oct 30th -- EDM Halloween Party
https://www.facebook.com/events/1632627000310998/

http://www.facebook.com/events/1078330312183128/
Halloween Latin Dance Party Oct 31st

http://www.facebook.com/events/688925767902004/
New Year's Eve Party Atlanta Dec 31, 2015


https://www.facebook.com/events/1569815353262056/  - Jan 2016

 
http://datenightatlanta.eventbrite.com
http://latinnightsalsapartyatlanta.eventbrite.com
https://latindancingingwinnett.eventbrite.com
Halloween + early NYE tags Oct 17th
Halloween party Atlanta
halloween costume party atlanta
atlanta halloween party
latin night halloween atlanta
salsa halloween party gwinnett
gwinnett halloween party
alpharetta halloween party
halloween party roswell road
snellville ga halloween party
halloween costume party gwinnett
gwinnett costume halloween party
lilburn Ga halloween party
halloween costume party norcross ga
marietta ga halloween party
john's creek halloween party  
http://halloweenpartyatlanta.eventbrite.com
Atlanta Halloween
Atlanta Halloween event
Halloween Atlanta
Halloween Party Atlanta
Atlanta Halloween party
Halloween party Gwinnett
Gwinnett Halloween Party
Halloween Party Norcross GA
Halloween Party Lawrenceville GA
Halloween Party Lilburn GA
Halloween Party Duluth GA
Halloween Party Suwanee GA
Halloween Party Buford GA
Halloween Party John's Creek GA
John's Creek Halloween party
Halloween Party roswell GA
Sandy Springs GA Halloween Party
Halloween party Athens GA
Halloween party Alpharetta Ga
Alpharetta GA Halloween party
Halloween costume contest atlanta
Costume contest halloween atlanta
 
Salsa Halloween Atlanta
Halloween Latin night Atlanta
Atlanta Halloween Latin night
Salsa Halloween party Atlanta
Atlanta Salsa halloween party
Salsa Atlanta Halloween event
Halloween dance atlanta
Latin night Halloween atlanta
Bachata Halloween party Atlanta
atlanta Salsa Halloween event
salsa dance halloween atlanta
Salsa Halloween costume contest atlanta
Latin night Halloween costume contest atlanta
atlanta halloween dance
 
Gwinnett Halloween latin night
latin night gwinnett Halloween
salsa party halloween Gwinnett
Salsa halloween gwinnett
Gwinnett halloween Salsa party
halloween party in gwinnett
gwinnett halloween party



halloween party alpharetta ga
alpharetta ga halloween party
salsa dance halloween alpharetta ga
latin night halloween alpharetta ga
halloween latin night alpahretta ga
salsa latin night alpharetta ga
bachata halloween party alpharetta ga


lawrenceville Ga halloween party
halloween party lawrenceville ga
Lilburn Ga halloween party
halloween party Lilburn Ga
salsa halloween party lilburn ga
halloween party duluth ga
duluth ga halloween party
halloween party norcross ga
Halloween latin night norcross ga
halloween latin night lilburn Ga
suwanee ga halloween latin night
suwanee ga halloween party
halloween party snellville Ga
snellville Ga halloween party
snellville ga salsa halloween party
halloween party Athens Ga

decatur Ga latin night halloween
john's creek Ga halloween party
halloween latin night John's creek Ga
halloween party roswell GA
roswell ga halloween party
latin night roswell Ga
roswell Ga latin night
roswell ga salsa party halloween
http://www.facebook.com/events/1078330312183128/
Atlanta Halloween
Atlanta Halloween event
Halloween Atlanta
Halloween Party Atlanta
Atlanta Halloween party
Halloween party Gwinnett
Gwinnett Halloween Party
Halloween Party Norcross GA
Halloween Party Lawrenceville GA
Halloween Party Lilburn GA
Halloween Party Duluth GA
Halloween Party Suwanee GA
Halloween Party Buford GA
Halloween Party John's Creek GA
John's Creek Halloween party
Halloween Party roswell GA
Sandy Springs GA Halloween Party
Halloween party Athens GA
Halloween party Alpharetta Ga
Alpharetta GA Halloween party
Halloween costume party atlanta
Costume contest halloween atlanta
 
Salsa Halloween Atlanta
Halloween Latin night Atlanta
Atlanta Halloween Latin night
Salsa Halloween party Atlanta
Atlanta Salsa halloween party
Salsa Atlanta Halloween event
Halloween dance atlanta
Latin night Halloween atlanta
Bachata Halloween party Atlanta
atlanta Salsa Halloween event
salsa dance halloween atlanta
Salsa Halloween costume party atlanta
Latin night Halloween costume party atlanta
atlanta halloween dance
 
Gwinnett Halloween latin night
latin night gwinnett Halloween
salsa party halloween Gwinnett
Salsa halloween gwinnett
Gwinnett halloween Salsa party
halloween party in gwinnett
gwinnett halloween party



halloween party alpharetta ga
alpharetta ga halloween party
salsa dance halloween alpharetta ga
latin night halloween alpharetta ga
halloween latin night alpahretta ga
salsa latin night alpharetta ga
bachata halloween party alpharetta ga


lawrenceville Ga halloween party
halloween party lawrenceville ga
Lilburn Ga halloween party
halloween party Lilburn Ga
salsa halloween party lilburn ga
halloween party duluth ga
duluth ga halloween party
halloween party norcross ga
Halloween latin night norcross ga
halloween latin night lilburn Ga
suwanee ga halloween latin night
suwanee ga halloween party
halloween party snellville Ga
snellville Ga halloween party
snellville ga salsa halloween party
halloween party Athens Ga

decatur Ga latin night halloween
john's creek Ga halloween party
halloween latin night John's creek Ga
halloween party roswell GA
roswell ga halloween party
latin night roswell Ga
roswell Ga latin night
roswell ga salsa party halloween
http://www.SalsaATL.com
Atlanta Halloween
Atlanta Halloween event
Halloween Atlanta
Halloween Party Atlanta
Atlanta Halloween party
Halloween party Gwinnett
Gwinnett Halloween Party
Halloween Party Norcross GA
Halloween Party Lawrenceville GA
Halloween Party Lilburn GA
Halloween Party Duluth GA
Halloween Party Suwanee GA
Halloween Party Buford GA
Halloween Party John's Creek GA
John's Creek Halloween party
Halloween Party roswell GA
Sandy Springs GA Halloween Party
Halloween party Athens GA
Halloween party Alpharetta Ga
Alpharetta GA Halloween party
Halloween costume contest atlanta
Costume contest halloween atlanta
 
Salsa Halloween Atlanta
Halloween Latin night Atlanta
Atlanta Halloween Latin night
Salsa Halloween party Atlanta
Atlanta Salsa halloween party
Salsa Atlanta Halloween event
Halloween dance atlanta
Latin night Halloween atlanta
Bachata Halloween party Atlanta
atlanta Salsa Halloween event
salsa dance halloween atlanta
Salsa Halloween costume contest atlanta
Latin night Halloween costume contest atlanta
atlanta halloween dance
https://www.facebook.com/SalsaATL
Salsa thursday Atlanta
thursday Latin Night Atlanta Ga
Latin night Gwinnett
dance Salsa thursday
Latin night thursdays
thursday Salsa Class Atlanta
thursdays Salsa Gwinett
Salsa lessons thursdays Gwinnett
Salsa lesson & dancing Gwinnett
norcross Ga salsa class
Salsa Atlanta thursdays
latin dancing thursday gwinnett
salsa classes near john's Creek Ga
atlanta Salsa thursday
Gwinnett Salsa thursday
http://www.meetup.com/salsaatlanta/events/




Salsa thursday Atlanta
thursday Latin Night Atlanta Ga
Latin night Gwinnett
dance Salsa thursday
Latin night thursday
thursday Salsa Class Atlanta
thursdays Salsa Gwinett
Salsa lessons thursdays Gwinnett
Salsa lesson & dancing Gwinnett
norcross Ga salsa class
Salsa Atlanta thursdays
latin dancing thursdays gwinnett
salsa classes near john's Creek Ga
atlanta Salsa thursdays
Gwinnett Salsa thursdays
https://www.facebook.com/SalsaAtl

 
salsa class atlanta
salsa classes atlanta
atlanta salsa classes
atlanta salsa class
salsa class in atlanta
salsa classes in atlanta
salsa dance class atlanta
salsa dance classes in atlanta
atlanta salsa dance
salsa lessons atlanta
salsa lessons in atlanta
atlanta salsa lessons
atlanta salsa dance lessons
salsa class atl
salsa classes atl
learn salsa class atlanta
http://www.meetup.com/salsaatlanta



salsa class atlanta
salsa classes atlanta
atlanta salsa classes
atlanta salsa class
salsa class in atlanta
salsa classes in atlanta
salsa dance class atlanta
salsa dance classes in atlanta
atlanta salsa dance
salsa lessons atlanta
salsa lessons in atlanta
atlanta salsa lessons
atlanta salsa dance lessons
salsa class atl
salsa classes atl
learn salsa class atlanta
http://www.Facebook.com/SalsaATL

 
salsa class atlanta
salsa classes atlanta
atlanta salsa classes
atlanta salsa class
salsa class in atlanta
salsa classes in atlanta
salsa dance class atlanta
salsa dance classes in atlanta
atlanta salsa dance
salsa lessons atlanta
salsa lessons in atlanta
atlanta salsa lessons
atlanta salsa dance lessons
salsa class atl
salsa classes atl
learn salsa class atlanta
http://www.SalsaATL.com/
New years eve Party Atlanta Ga
new years eve dance party Atlanta
new years eve party Gwinnett
Salsa & top 40s new years eve Atlanta
Atlanta New Years eve Salsa party
Roaring 20s New Years eve Atlanta
new years eve latin night Atlanta Ga
NYE 2016 Atlanta Ga
Swing dancing New years eve Atlanta
Atlanta New years eve Latin night
new years eve latin night atlanta
new years even swing dance atlanta
dinner and dance new years eve Atlanta
Gwinnett dinner dance new years eve  
http://newyearsevedanceparty.com/

 
New years eve Party Atlanta Ga
new years eve dance party Atlanta
new years eve party Gwinnett
Salsa & top 40s new years eve Atlanta
Atlanta New Years eve Salsa party
Roaring 20s New Years eve Atlanta
new years eve latin night Atlanta Ga
NYE 2016 Atlanta Ga
Swing dancing New years eve Atlanta
Atlanta New years eve Latin night
new years eve latin night atlanta
new years even swing dance atlanta
dinner and dance new years eve Atlanta
Gwinnett dinner dance new years eve  
http://www.facebook.com/events/688925767902004/
Salsa Classes Atlanta
Salsa lessons Atlanta
Salsa Dance Class Atlanta
Salsa dance lesson Atlanta
salsa dancing atlanta
Atlanta ga Salsa Dancing
latin dance class atlanta ga
latin dance lessons atlanta ga
salsa dancing lessons Atlanta ga
salsa latin dance atlanta
salsa latin dance lesson atlanta
salsa latin dance class atlanta
salsa dance class sandy springs ga
salsa class decatur ga
latin dancing atlanta ga
salsa Atlanta
Atlanta Salsa
learn salsa in Atlanta ga
learn salsa dance Atlanta ga
salsa classes alpharetta ga
roswell sandy spring salsa class
latin dancing lawrenceville ga
bachata dance class atlanta ga
bachata dance lessons atlanta ga
bachata lessons Atlanta ga
bachata classes atlanta ga
atlanta bachata
Bachata atlanta
Jimmy Rumba
Salsambo Atlanta
Pasofino Dance
Mambo Nights
dancing salsa in atlanta
roswell ga salsa lessons
Best Latin club Atlanta
best latin club in atlanta
best Salsa club Atlanta
best salsa club in atlanta
best latin club gwinnett
best salsa club gwinnett
best latin club in gwinnett
best salsa club in gwinnett
http://www.meetup.com/salsaatlanta/
Salsa Classes Atlanta
Salsa lessons Atlanta
Salsa Dance Class Atlanta
Salsa dance lesson Atlanta
salsa dancing atlanta
Atlanta ga Salsa Dancing
latin dance class atlanta ga
latin dance lessons atlanta ga
salsa dancing lessons Atlanta ga
salsa latin dance atlanta
salsa latin dance lesson atlanta
salsa latin dance class atlanta
salsa dance class sandy springs ga
salsa class decatur ga
latin dancing atlanta ga
salsa Atlanta
Atlanta Salsa
learn salsa in Atlanta ga
learn salsa dance Atlanta ga
salsa classes alpharetta ga
roswell sandy spring salsa class
latin dancing lawrenceville ga
bachata dance class atlanta ga
bachata dance lessons atlanta ga
bachata lessons Atlanta ga
bachata classes atlanta ga
atlanta bachata
Bachata atlanta
Salsa classes in atlanta
dancing salsa in atlanta
roswell ga salsa lessons
http://www.salsaatl.com/
learn salsa in Atlanta ga
learn salsa dance Atlanta ga
salsa classes alpharetta ga
latin dancing lawrenceville ga
bachata dance class atlanta ga
bachata dance lessons atlanta ga
bachata lessons Atlanta ga
bachata classes atlanta ga
atlanta bachata
Bachata atlanta
Salsa Classes Atlanta
Salsa lessons Atlanta
Salsa Dance Class Atlanta
Salsa dance lesson Atlanta
salsa dancing atlanta
Atlanta ga Salsa Dancing
latin dance class atlanta ga
latin dance lessons atlanta ga
salsa dancing lessons Atlanta ga
salsa latin dance atlanta
salsa latin dance lesson atlanta
salsa latin dance class atlanta
salsa classes gwinnett
salsa lesson Gwinnett
salsa dance lessons gwinnett
salsa lesson duluth ga
salsa classes duluth ga
salsa lessons lawrenceville ga
salsa classes lawrenceville ga
salsa lessons suwanee ga
salsa classes suwanee ga
salsa classes buford ga
salsa atlanta
Atlanta Salsa
salsa classes norcross ga
salsa lessons norcross ga
salsa classes lilburn ga
salsa lessons lilburn ga
latin dance class lilburn ga
salsa latin class gwinnett
latin dance snellville ga
latin dancing lawrenceville ga
Best Latin club Atlanta
best latin club in atlanta
best Salsa club Atlanta
best salsa club in atlanta
best latin club gwinnett
best salsa club gwinnett
best latin club in gwinnett
best salsa club in gwinnett
http://www.meetup.com/salsaatlanta/
Latin night Atlanta ga
latin dancing atlanta ga
Salsa Night Atlanta ga
salsa latin dance atlanta ga
latin club atlanta ga
salsa bachata club atlanta ga
dinner and latin dancing atlanta ga
bachata club atlanta
salsa club atlanta ga
Atlanta Salsa
Salsa Atlanta
salsa dance club atlanta
latin dance club atlanta ga
latin dance club decatur ga
salsa club sandy springs ga
latin club gwinnett
Latin Night Atlanta Ga
Latin Night Atlanta
latin dancing snellville ga
Salsa classes gwinnett
salsa dance class lilburn ga
Salsa Gwinnett
Gwinnett Salsa
salsa lessons & parties atlanta ga
Best Latin club Atlanta
best latin club in atlanta
best Salsa club Atlanta
best salsa club in atlanta
best latin club gwinnett
best salsa club gwinnett
best latin club in gwinnett
best salsa club in gwinnett
http://www.salsaatl.com/
 
 

latin dancing Gwinnett
Salsa lesson Atlanta
salsa lessons Gwinnett
Latin dancing lawrenceville ga
latin dancing near suwanee ga
suwanee Ga dinner and dance
latin dance classes Atlanta
bachata lesson gwinnett
latin dance bachata duluth ga
atlanta Bachata
salsa lessons lilburn ga
salsa class near snellville ga
Salsa Gwinnett
latin dance atlanta
atlanta Salsa
salsa lesson lilburn ga
lawrenceville ga salsa lesson
latin dance class norcross ga
salsa Atlanta
Latin Night Atlanta
Salsa Night Atlanta
dinner and dance suwanee ga
https://www.facebook.com/Latindancinggwinnett
Latin dancing Gwinnett Facebook Fan page



latin dancing Gwinnett
Salsa lesson Atlanta
salsa lessons Gwinnett
Latin dancing lawrenceville ga
latin dancing near suwanee ga
Snellville Ga Latin Night
latin dance classes Atlanta
bachata lesson gwinnett
latin dance bachata duluth ga
atlanta Bachata
salsa lessons lilburn ga
salsa class near snellville ga
Salsa Gwinnett
latin dance atlanta
atlanta Salsa
salsa lesson lilburn ga
lawrenceville ga salsa lesson
latin dance class norcross ga
salsa Atlanta
Latin Night Atlanta
Salsa Night Atlanta
Latin dancing decatur Ga
Salsa lesson in atlanta ga
salsa classes in atlanta ga
dancing salsa in roswell
salsa lessons & parties atlanta ga
https://www.facebook.com/SalsaAtl


 
When & Where

Cabana Lounge ATL
3907 Burns Road Northwest
Lilburn, GA 30047


Saturday, October 31, 2015 at 9:00 PM

-

Sunday, November 1, 2015 at 3:00 AM (EDT)
Add to my calendar
Organizer
Salsa ATL & Dancing4Fun - Dinner Dancing Atlanta Ga
Halloween Party Atlanta GA - Latin Dancing & Costume Contest Sat Oct 31st