Description
Halloween Ninja Night Bash!!

10/27/17
Drop Off = 6:00-6:15pm // Pick Up = 9:00-9:30pm
Event is for ages 5-12
---
This annual event is our most popular one with both kids and adults. Adults, you get a night off and kids get to come in their Halloween Costume for all sorts of spooktacular activities! All activities are kid-friendly and geared towards ages 5-12.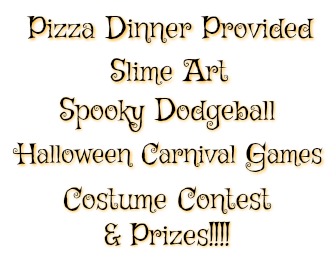 ---
Ticket Details
Early Bird Tickets = $30 ($25 for any siblings)
Last Minute Tickets = $45 ($40 for any siblings)
**Last minute ticket prices take effect 10/23/17**
**No refunds**
---