About this Event
Join the Exchange Club of Haverhill for the best Halloween Music Bingo party in the Merrimack Valley! Name that tune! Heads or Tails! And join the best service group in Haverhill for an evening of AMAZING FUN!
Heads or Tails - winner wins an awesome gift basket ($20 for two beads)
Bingo Cards - $10 each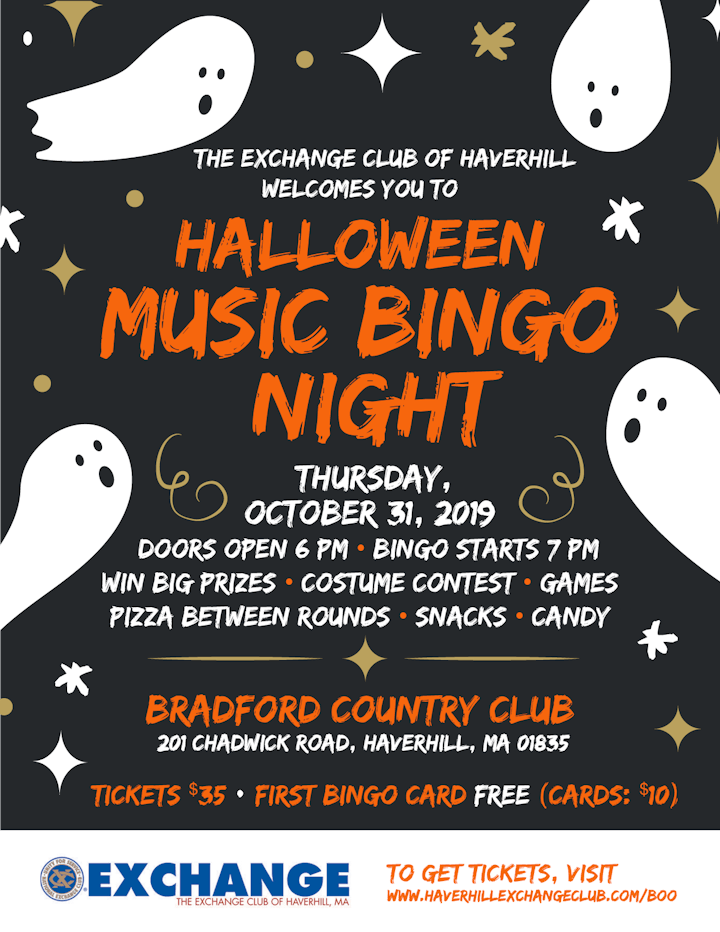 Exchange, America's Service Club, is a group of men and women working together to make our communities better places to live through programs of service in Americanism, Community Service, Youth Activities, and its national project, the Prevention of Child Abuse. We share lunch every Thursday at 12 noon at Maria's on Essex Street in Haverhill. Stop by a Thursday at lunch to see a great guest speaker, meet great people, contribute to the community, network and see if being part of the Exchange community will bring value to your life!