If this one doesn't scare you, you're already dead!
About this event
Presented By Right On! Records at Cinema Arts Theatre in Fairfax will be a screening of the 1979 cult classic horror movie, Phantasm.
TICKETS MUST BE PURCHASED ONLINE IN ADVANCE. There will not be tickets available for sale at the door. All tickets must be purchased on Eventbrite before the start of the event. Thank you!
Each ticket includes a small drink and popcorn and a screen printed mini poster that is numbered and signed by the artist.
Please email any questions to rightonrecordstore@gmail.com or give us a call at 703-657-4440.
-
An unexpected and mysterious death in a small town brings old friends back together to attend the funeral. Later in the cemetery, a young teenage boy named Mike spies from a distance as the towering mortician effortlessly lifts the coffin into the hearse. After further investigation, Mike must now combat the Tall Man who is armed with an otherworldly security system and an army of zombie dwarfs. With the help of his older brother and their local ice cream man friend, they face Fear itself and take the fight to the Tall Man.
Standing as one of the most influential horror films of all-time, Phantasm is the perfect mix for fans of Halloween and Evil Dead. Paired with a healthy twist of Alejandro Jodorowsky-like surrealist imagery and a Lynchian plot, it is a captivating October night must-see. The soundtrack composed by Fred Myrow And Malcolm Seagrave is sonically haunting and as equally memorable as the spherical assault, which is definitely saying something! Play a good game and see Phantasm with us on the big screen this Halloween season.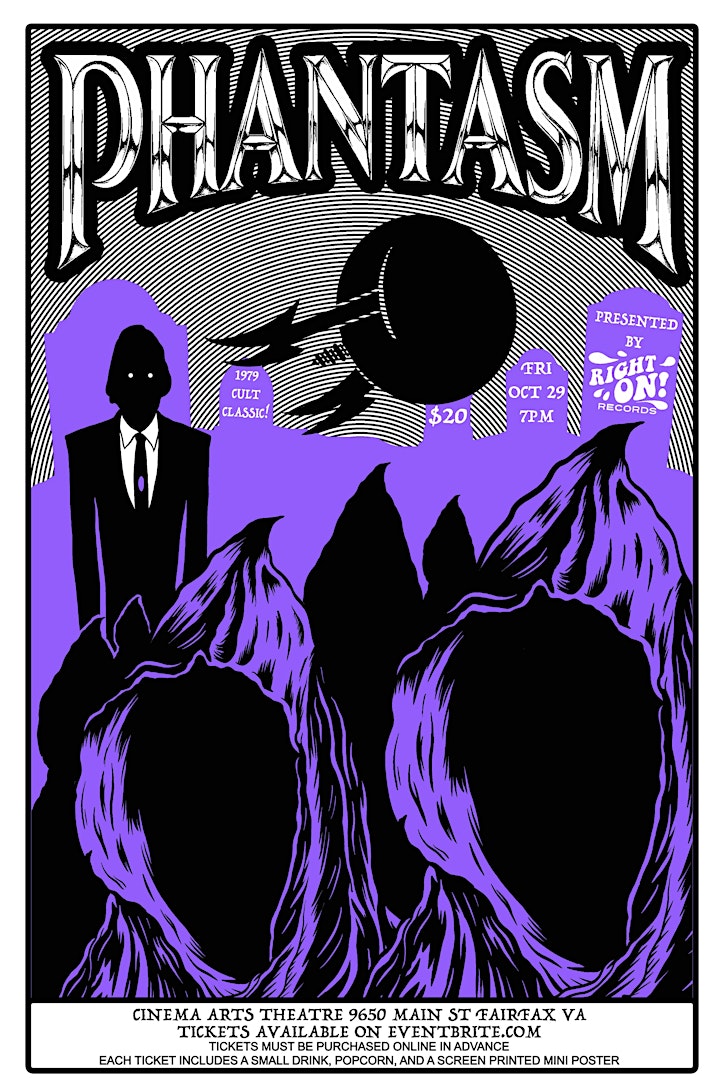 Organizer of Halloween Movie Night: Phantasm