Make hallowe'en extra fun with this free live paint party event! Gather the kids and paint this creepy haunted house together!
About this Event
Add some creative, family-friendly fun to your Hallowe'en! Join experienced paint party instructor Glen Sergy on this all-ages event, and paint your very own creepy haunted house!
This is a free event held live via Zoom - registration is required to get the Zoom link. Feel free to wear your costumes!
HOW IT WORKS:
-Register for the event (note: you only need 1 registration per household).
-Gather your supplies - the full supply list is below.
-The day of the event, I will email everyone the Zoom link (you can download Zoom at zoom.us )
-Click on the Zoom link a couple minutes before your start time, and get ready to have fun!
During this 90 minute event, we will be painting this: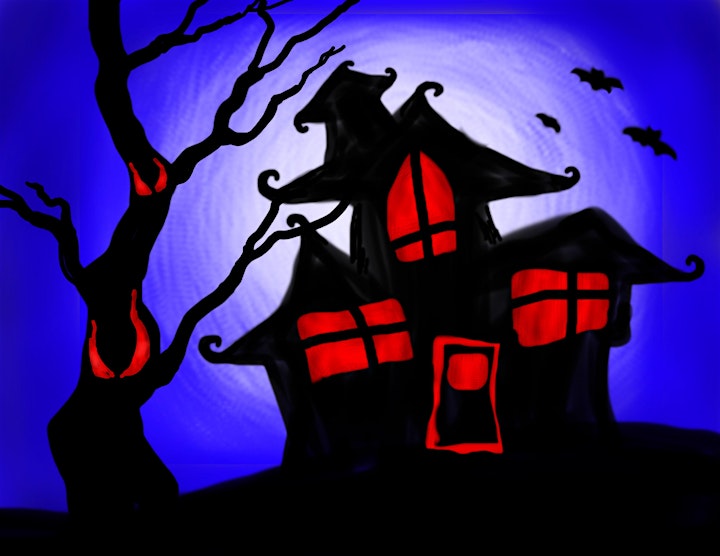 Recommended Supplies:
- any size canvas - go as small or as big as you like!
-#16 brush (big thumb-size brush), #8 brush (small pinky-size brush) , fine-tip brush
-blue, red, yellow, black, and white paint
-paint pallet or paper plate, water cup, paper towels
-don't forget drinks and munchies
Supplies are easy to come by - use what you have on hand, or find what you need at your local craft store. Many dollar stores also have a good selection of art supplies.
If you have any questions, you can reach out to me at glensergy@gmail.com
See you on Hallowe'en!
Glen
*When you register you will also be registered to get my monthly newsletter with my upcoming events and handy tips for artistic fun!