Description
Make your own geometric concrete container - perfect for succulents or airplants, and suited to nearly any decor! Using quick-dry mix and a template, you'll leave with your new planter in hand. We'll have a great selection of plants here as well, and you can use our DIY Potting bench to keep from making a mess at home.
Cost
$25 covers instruction, templates, concrete, and a place to meet and learn.
Plants and use of potting bench (soil, decorative rocks) offered at a 15% discount to class members.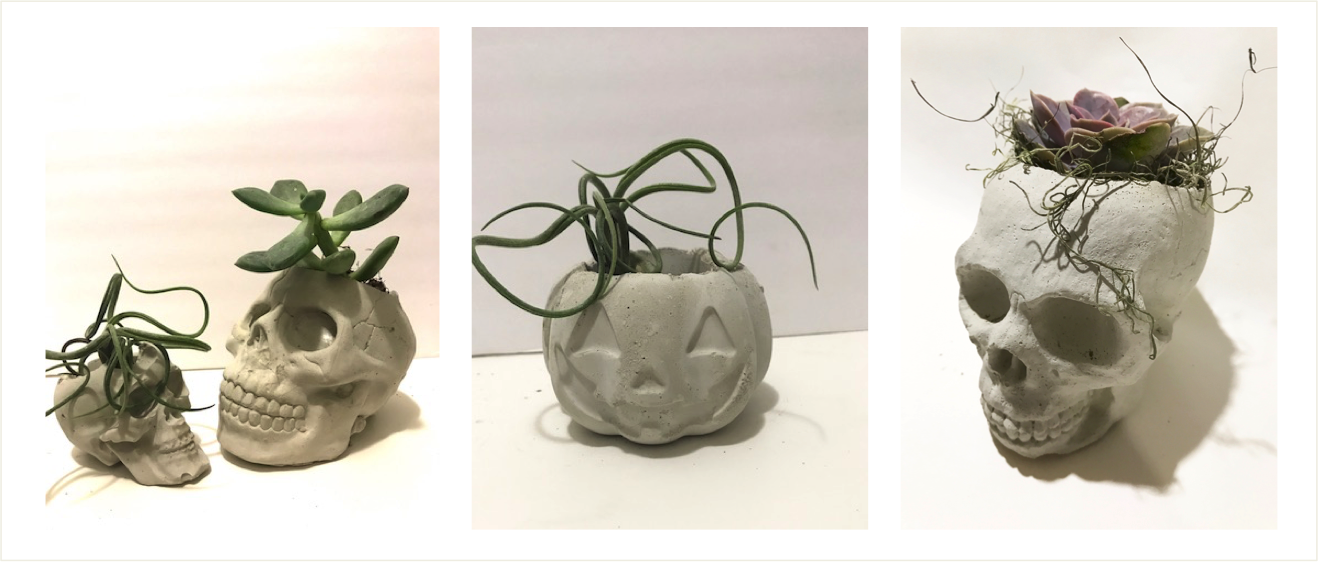 Photos by Jenny Lou
About Kirsten
Kirsten is owner of FreckleFace Collective, a locally based business with a focus on eccentric, vintage, repurposed, and handmade items. Thyme and Place proudly carries several of her planters. Follow her on instagram at @freckleface.collective.

Date and Time
Location
Refund Policy