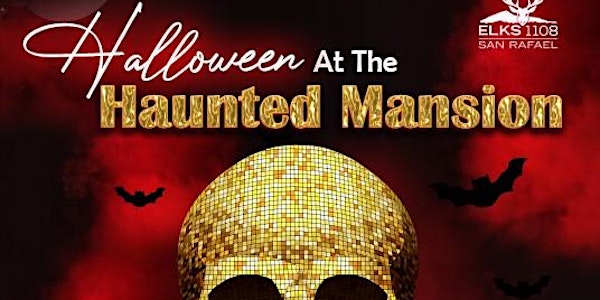 Halloween at the Mansion
Live music, featuring Pride & Joy SF. Haunted house, food and drink, partytime.
When and where
Location
San Rafael Elks Lodge 1312 Mission Avenue San Rafael, CA 94901
About this event
Pride & Joy SF - ultimate dance band
Doors open at 6 pm - Music starts at 7 pm
Costume Contest - Prizes awarded (enter to win)
Food and Drink available for purchase.
No animals on property - except seeing-eye dogs.
No drugs or outside alcohol allowed at venue.
THE NAME SAYS IT ALL
During its many years of phenomenal success, Pride & Joy SF has remained the most popular party band on the Bay Area music scene. They have achieved this by presenting the most timeless pop/soul music of our time in an electrifying high-style show that pulls the audience directly into the heart of their performance.
"It's always been natural for us to reach out and draw in the audience. We make the people feel they're part of the performance because they are," says Pride and Joy. "That's what Pride and Joy has always been about... creating a great feeling in the room. That's as important a part of our show as the work we put into our look, choreography and arrangements."
As evidence of Pride and Joy's across-the-board staying power, the band regularly sells out at San Francisco's premier nightclub Bimbo's 365 Club, The Fox Theatre in Redwood City and The Mystic Theatre in Petaluma.