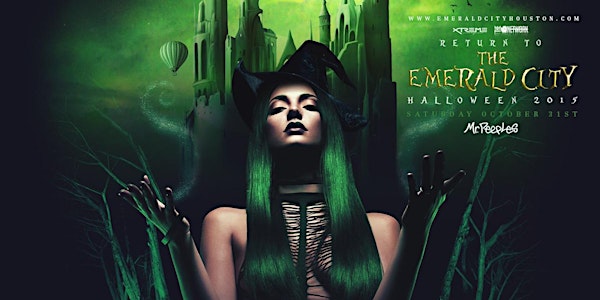 HALLOWEEN 2015
By Xtreme Nitelife & The Network
Date and time
October 31, 2015 · 8pm - November 1, 2015 · 2am CDT
Location
Mr. Peeples 1911 Bagby Street Houston, TX 77002
Description
Xtreme Nitelife & The Network Present:
Return to the Emerald City
Halloween 2015
Saturday, October 31, 2015
Mr. Peeples
Doors Open 8pm-2am
◙◙◙◙◙◙◙◙◙◙◙◙◙◙◙◙◙◙◙◙◙◙◙◙◙◙◙◙◙◙◙◙◙◙◙◙◙◙◙◙◙◙◙
Here we stand at the beginning of a path long forgotten. A golden road leading to a city of wonder, mystery, excitement, and MAGIC! The journey will be long, full of adventure, familiar faces, and surprises. Prepare yourself to…
RETURN TO THE EMERALD CITY!
$10,000 Cash Costume Contest
4 Floors | 4 Themed Areas | 20+ DJs | 40,000 Square Feet |

◙◙◙◙◙◙◙◙◙◙◙◙◙◙◙◙◙◙◙◙◙◙◙◙◙◙◙◙◙◙◙◙◙◙◙◙◙◙◙◙◙◙◙
Event Details:
◙◙◙◙◙◙◙◙◙◙◙
~ 4 THEMED AREAS TO PARTY ~
~ PERFORMERS BY LADY L ~
~ PARTY FAVORS ~
~ LASER LIGHT SHOW ~
~ EXCLUSIVE VIP AVAILABLE ~
4 Levels, 4 Themes, 7 Styles of Music, 20+ DJs
◙◙◙◙◙◙◙◙◙◙◙◙◙◙◙◙◙◙◙◙◙◙◙◙◙◙◙◙◙◙◙◙◙◙◙
★ THE DARK FOREST:
- Basement
- Music: Deep-Tech & Tribal House

★ EMERALD CITY:
- 1st Floor
- Music: Top 40s & Hip Hop
★ LAND OF THE EAST & WEST:
- 2nd Floor
- Land of the East Music - European House
- Land of the West Music - Latin
★ LAND OF THE GREAT & POWERFUL OZ:
- 3rd Floor
- Music - EDM & Top 40
FOR VIP TABLE RESERVATIONS:
◙◙◙◙◙◙◙◙◙◙◙◙◙◙◙◙◙◙◙◙◙◙◙◙◙◙◙◙◙◙◙◙◙◙◙◙◙◙◙◙
Please Contact:
George.salas@xtremenitelife.com
Emerald City Hotline:
(832) 910-9637
◙◙◙◙◙◙◙◙◙◙◙◙◙◙◙◙◙◙◙◙◙◙◙◙◙◙◙◙◙◙◙◙◙◙◙◙◙◙◙◙◙
Return of the Emerald City Social Media:
◙◙◙◙◙◙◙◙◙◙◙◙◙◙◙◙◙◙◙◙◙◙◙◙◙◙◙◙◙◙◙◙
www.emeraldcityhouston.com
www.facebook.com/emeraldcityhou
www.twitter.com/emeraldcityhou
www.instagram.com/emeraldcityhou
snapchat: emeraldcityhou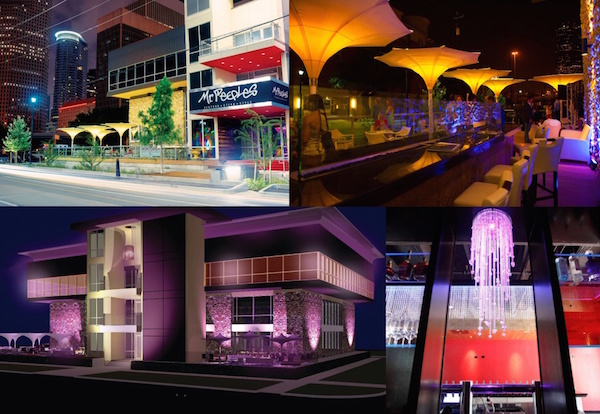 Connect with Xtreme Nitelife:
◙◙◙◙◙◙◙◙◙◙◙◙◙◙◙◙◙◙◙◙◙◙◙◙◙◙◙◙◙◙◙◙◙◙◙◙
www.XtremeNitelife.com/
www.Facebook.com/XtremeNitelife
www.Twitter.com/XtremeNitelife
www.Instagram.com/XtremeNitelifeHouston
www.YouTube.com/XtremeNitelife
www.Soundcloud.com/XtremeNitelife
http://bit.ly/xtremenitelife
21+ Costumes a Must

Mr. Peeples
1911 Bagby St.
Houston, TX 77002