Description
District 22 Toastmasters Presents
2018 Hall of Fame/Leadership Symposium
All District 22 members are invited for a day of Leadership & Toastmasters Education. The education sessions will be followed by lunch and end with the 2017-2018 Hall of Fame, recognizing the accomplishments of many of the D22 members for this past Toastmaster Year. We are also having sessions on Leadership, Club Coaching, Public Relations, Pathways & Contests. Meals available at an additional cost. Options seen when signing up for tickets. See you there!
Featuring Bob "Idea Man" Hooey DTM, Region 4 Advisor, Acredited Speaker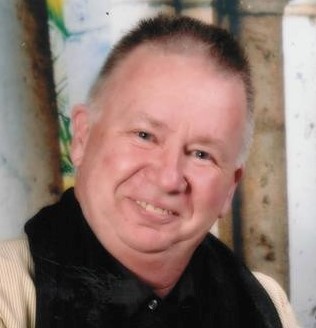 Bob believes that long-term success in any business and in Toastmasters is built on sustained, mutually beneficial relationships built on shared support and leveraged influence. He believes we need to build bridges not walls if we are to enhance and sustain our relationships. He will share a few ideas
and some of the lessons he wished he had known earlier. He will also entertain and attempt to answer any questions you might have about the Toastmasters Program.
He is a 25-year plus veteran and charter member of both the GSF and the Canadian Association of Professional Speakers. He believes in paying it forward with his friends, like us. He is also a long-time Toastmaster and the 48th speaker in the world to earn their coveted professional level Accredited Speaker designation (to date, only 81 people have earned it). He loves to travel and share his ideas with friends and clients across the globe, as he says, "Have mouth will travel!"
Also Featuring Trish Blackwelder, DTM, PDD, District 3 Pathways Chair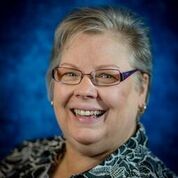 Trish Blackwelder joined Toastmasters in 1995, earned 5 DTMs under multiple educational programs, and was thrilled to embrace Pathways by serving as both an Ambassador and Guide. She was recently appointed District 3 Pathways Chair to continue supporting their Pathways transition through 2020.
With 20 years of experience coaching members on how to navigate the traditional program and personalize their Toastmasters learning, Trish is impressed with how the new Pathways educational program can deliver specific skills-based learning AND improve the flexibility for personalization to a members' own personal/professional needs.
Her innovative approaches for High-er Performance Committee Chairs, DC-by-DC Distinguished Club planning, and FUN-damentals for Sponsors/Mentors/Coaches (SMaC) helped prepare her to lead District 3 to Distinguished District performance during her 2010 District Director year.
Trish remains a passionate supporter of Toastmasters as a leadership training program, and continues to raise awareness for transferable leadership opportunities with Toastmasters members.
Schedule
8:30 a.m. 9:00 a.m. Registration/Hospitality
9 a.m. 9:15 a.m. Opening ceremonies
9:15 a.m. 10:00 a.m. Keynote with Bob Hooey
10:00 a.m. 10:10 a.m. Break
10:10 a.m. 10:55 a.m. Session 1: Contests, Pathways, Club Coach
10:55 a.m. 11:05 a.m. Break
11:05 a.m. 11:50 a.m. Session 2: Contests(cont.), Leadership, Public Relations
11:50 a.m. 12:00 p.m. Break
12:00 p.m. 1:00 p.m. Lunch, Keynote with Trish Blackwelder
1:00 p.m. 1:10 p.m. Break
1 :10 p.m. 2:00 p.m. Hall of Fame (hosted by Clarice Maseberg), closing remarks