Description
Unpretentious entertainment for childish adults, with special guests Inbal Lori and Youssef Rebahi-Gilbert.
Hall and the Bang, a duo from Sweden and Australia, performs a show that is inspired by the audience. The conversations will tap into their instincts and embrace the playful chaos of pure spontanity!

They push each others' buttons in a way that surprises not only their audience, but themselves. Trepidation mixed with Trust. Their objective is to be present with each other in every moment, refusing to plan ahead and create stories, rather, to notice the stories that have been created.
Get ready for a super fun evening when an Australian, a Swede, a Frenchman and an Israeli takes the stage!
Hall and the Bang first met in Germany 2014, unlocking a shared passion for pushing and being pushed, while discovering a deep mutual respect. That gave them the playform to their duo, and is now travelling all over the world to teach and play together,
Glenn Hall is from Perth, Australia and formed his company Just Improvise, in 2000. He has trained extensively as an actor, improviser and teacher, commencing training as an actor at the age of 12 in 1985 and now regularly performs and trains across Australia and around the world. For the past 15 years he has been Improvisation and Acting lecturer at the prestigious Western Australian Academy of Performing Arts.
Victoria Bang is from Gothenburg, Sweden and is one of Sweden's most hired improvisers abroad and regularily performs and teaches at various improvisation festivals and theatres around Europe and Australia. She is a fulltime improviser, teacher and producer, both as a freelancer and at Gbgimpro - Gothenburg improvisationtheatre. Victoria has worked as an actor from the beginning of her career for many years, before she decided to work only with impro.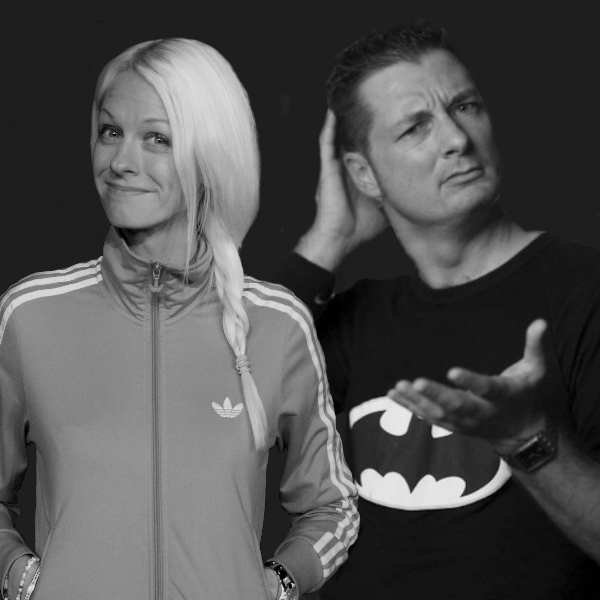 Special guests:
Inbal Lori is an Israeli award winning writer and actor with over 15 years experience. She has been improvising since 2001 and preforms in Tel Aviv with her group 3falling. On 2013 Inbal opened an impro school in Tel Aviv called "IMPRO TLV" with improviser Rod Ben Ze'ev.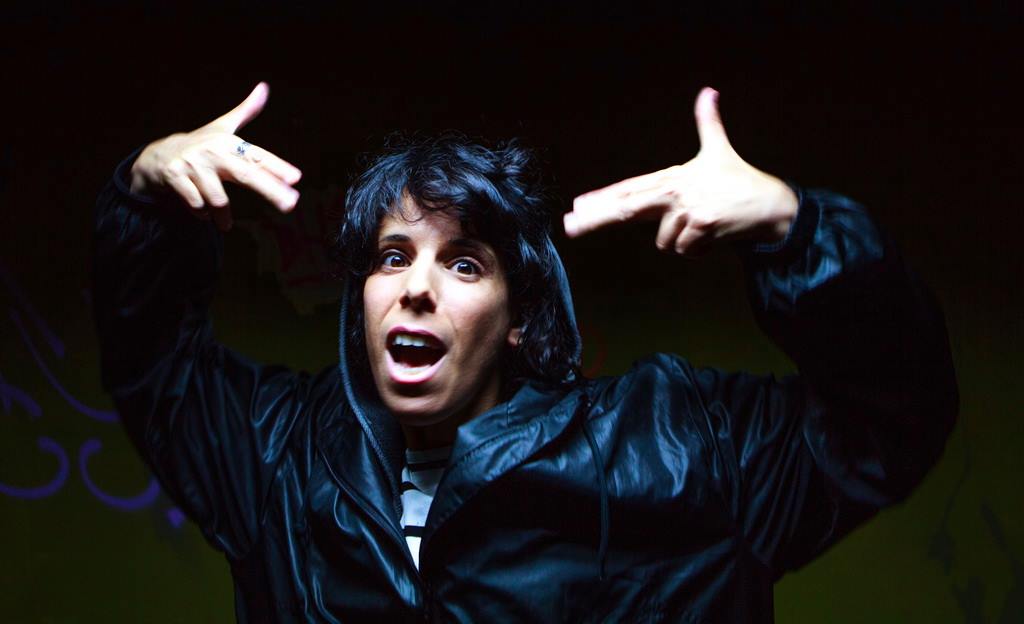 Youssef Rebahi-Gilbert is a card shark, a free thinker, and a computer nerd. This French Hamburger has been improvising for 20 years and has been a member of the Steife Brise since 2011. Although he started out by writing gags and concepts for radio and television, he soon realized that he prefers stepping onto the stage and performing his ideas himself – in Hamburg and all over Germany.
His style of playing has been influenced by his background in stand-up comedy and by the French improviser, Philippe Saïd. Youssef improvises in German, English, and French, and has adopted improvisation as a way of life.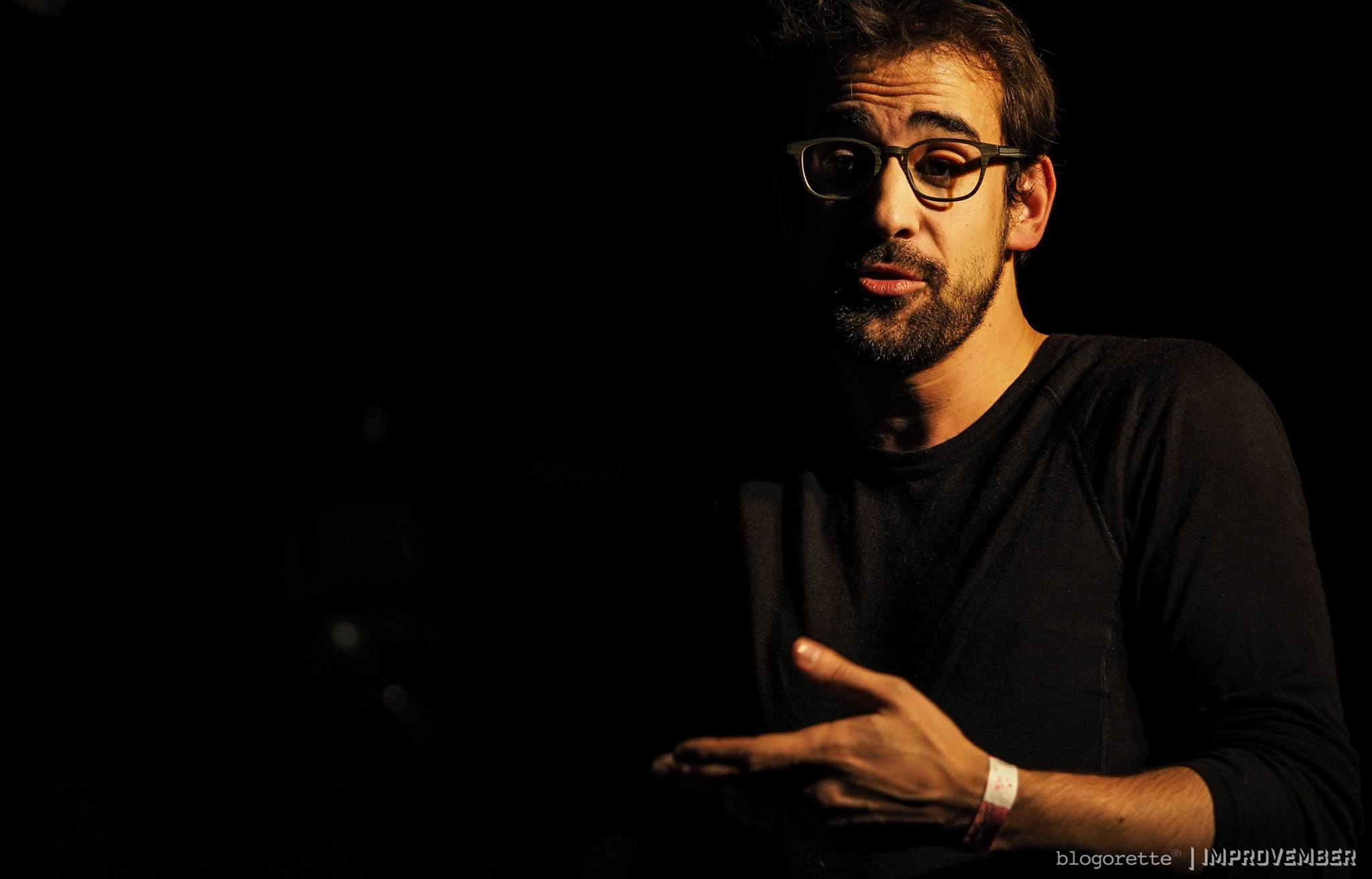 Recommendations about Hall and the Bang:
- I love performing with Glenn & Victoria, and I love watching each of them on stage in any improv show. Their chemistry as a duo elevates them to something more than the sum of their improvising parts. I'm always desiring a sense of "playfully ruthless and ruthlessly playful" and in Hall and the Bang you have this, almost nonstop, on an emotional, intellectual and theatrical level. They are delightful. - Joe Bill (USA)
Victoria Bang and Glenn Hall slipped into every aspect of relationship at every stage of infatuation, love, possessiveness and disdain with fluidity and utter surprise.. They are a pleasure to watch. - Gary Schwartz (USA)
- Victoria and Glenn bring a curiosity and a passion to their improv that is contagious and inspiring. Get into a room with these talented, funny artists to either work with them or watch them perform! ​
-Naomi Snieckus & Matt Baram, The national theatre of the world (Canada)
www.hallbang.com
---
Show time: 8:30p
The doors will open 15 minutes before show time.
Tickets: 8€
Please enjoy a drink at the bar before and after the show! (It's how we keep the doors open.)
In partnership with Berlin English Improv Network and Comedy in English Berlin.
Interested in taking comedy classes? Check out Hive Improv.