Event Information
Location
Unity Cafe, 3 Sundial Ave, Manchester
Manchester Memorial High School, 1 Crusader Way, Manchester
Holman Stadium, 67 Amherst Street, Nashua
Nashua, NH
Description
June 24 is Halfway to Christmas. And to celebrate, New England Santa Society has a full day of activities planned in Manchester & Nashua, NH. We cover the gamut with social, public service and sports activities planned. Folks can attend any or all of the activities. The events are open to NESS members and their guests only. There is no cost to attend.
The day will start with Lunch/Brunch at 11:00 am at Unity Cafe, 3 Sundail Avenue, Manchester, NH. They offer a variety of breakfast items, sandwiches, salads, and burgers. Everyone orders what they want and is responsible for their own bills.
In addition to time to socialize, we will also plan out the the rest of the day's activities. A rehearsal for the New England Santa Society Kazoo Band may be held too.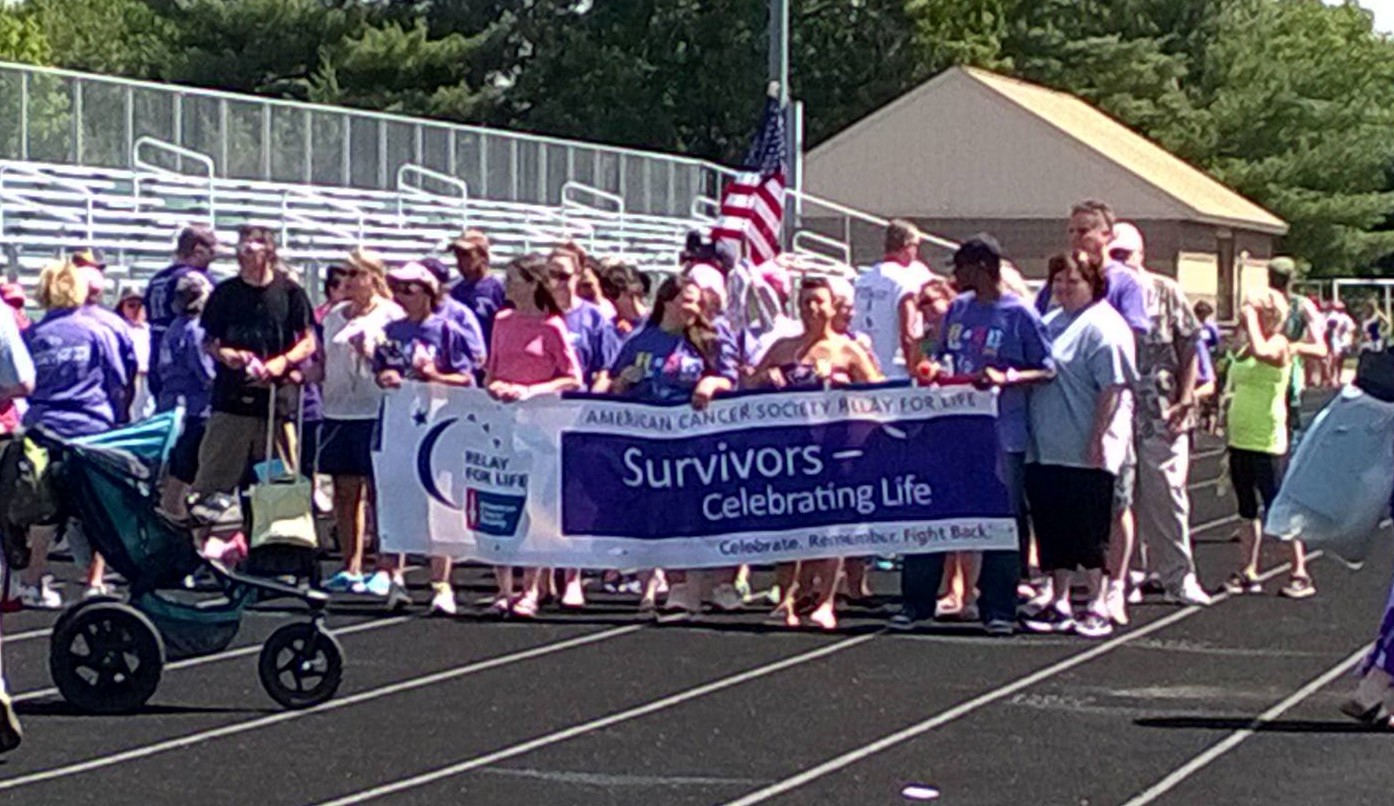 Following lunch, we will travel a short distance to Manchester Memorial High School, One Crusader Way, Manchester for an appearance at the American Cancer Society Relay for Life of Greater Concord/Manchester event in Manchester, NH. Santa, Mrs. Claus, Elves & others will be joining the participants in a lap around the track, posing for photos, and lending our support. We hope the New England Santa Society Kazoo Band will make an appearance.
We will gather around 12:30 pm at the parking lot on the west side of the athletic field at Southside Middle School, 140 South Jewett Street. There is street parking and lots at the nearby church. We are on the agenda for the 1:00 pm Holiday Mixup lap. Following that, we can mingle, pose for photos, and chat with folks.
Dress for the event is casual summer Santa. Please no formal holiday outfits.

The highlight of the day is NESS being the Guests of Honor at the Nashua Silver Knights baseball game at Holman Stadium, 67 Amherst Street, Nashua, NH. The team's theme for the game is Saturday with Santa - Halfway to Christmas and will celebrate the Spirit of Giving. Nashua Silver Knights is part of the FCBL, college-aged, wooden bat baseball league.
Santa, Mrs. Claus, Elf and helpers who are members of NESS and their guests are invited to participate. A number of activities are planned. Prior to the game, we will be distributed throughout the park to pose for photos, greet guests, entertain, help at the kids' games & activity areas, read stories for the children, support other groups exhibiting, etc. Let us know if you have skills in close up magic, balloon twisting, storytelling, music, facepainting, puppetry and similar talents that you would be interested in performing.
The Silver Knights will also have Santa, et. al., participate in on-field activities between innings. Some lucky Santa may get to throw out the first pitch. And be ready for a performance by the New England Santa Society Kazoo Band. For those who stay to the end of the game will be stationed at the gates to thank guests for coming.
Participation is limited to New England Santa Society members and their guests only. As with the rest of the day, dress for the event is casual summer Santa. Please no formal holiday outfits.
Any guests not "performing" should plan to purchase tickets for the game. You can reserve tickets below for guests coming for the game.
Plan to arrive at the ballpark around 4:00 pm. Meet in the suite reserved for us. Everyone will need to be at their stations by 5:00 pm when the gates open. The game starts at 6:05 pm. We will probably try to keep activities going through the fifth or six inning of the game. We will be at the gates to bid guests goodbye from seventh or eighty inning on. (Feel free to leave the game early if necessary but we hope everyone will stay at least through the fifth inning.)
Silver Knights are providing us with a suite for storytime with Mrs. Claus and so we have a place to gather, change, and relax. Food will be provided.
Please sign up for tickets below for the whole event or any segments you plan to attend.
For questions or to provide information, email info@NewEnglandSantaSociety.org.
Date and Time
Location
Unity Cafe, 3 Sundial Ave, Manchester
Manchester Memorial High School, 1 Crusader Way, Manchester
Holman Stadium, 67 Amherst Street, Nashua
Nashua, NH