Half Pint Horse Camp 4 August 12-16, 2013

Monday, August 12, 2013 at 9:00 AM

-

Friday, August 16, 2013 at 12:00 PM (CDT)
Event Details
Who:  Kids ages 7-12
Where:  High View Stables, Chanhassen, MN (Intersection of hwy 101 and Lakota Ln.)
When:  August 12th- 16th, 2013 9:00 a.m. to 12:00 p.m.
What:  Kids will work with miniature horses learning horse safety, anatomy, behavior, training, obstacle courses, crafts, games and everything horse related!
Funds from these camps allow us to make our visits to nursing homes.  No two camps are alike, so feel free to sign up for multiple camps!
 Kids will also experience riding on a full size horse.
Visit us at www.halfpinthorses.com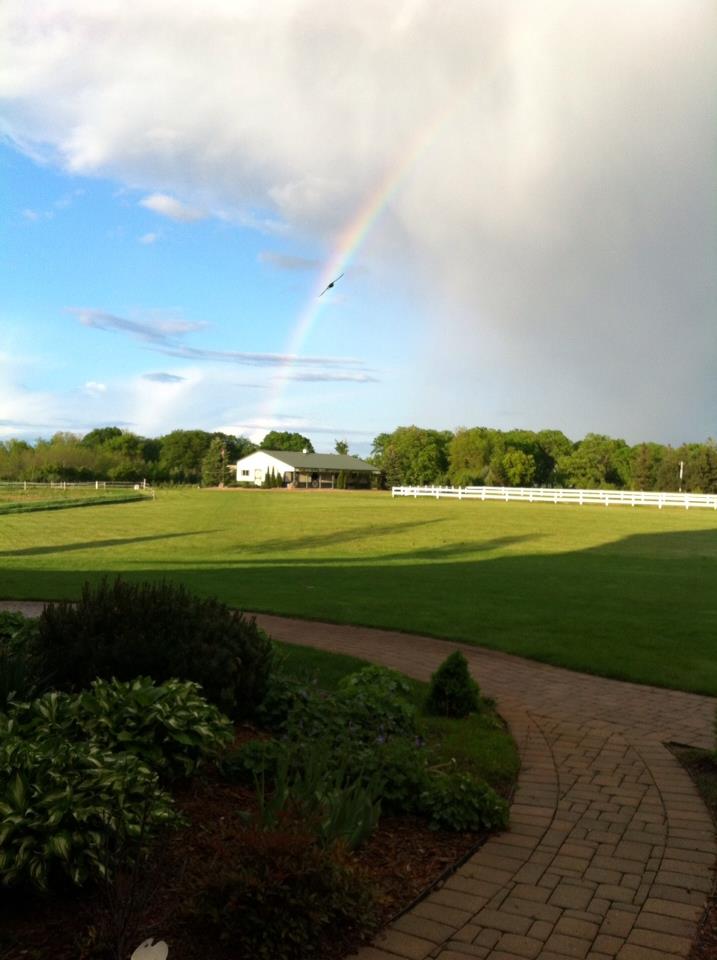 When & Where

High View Stables
540 Lakota Ln.
Chaska, MN 55318


Monday, August 12, 2013 at 9:00 AM

-

Friday, August 16, 2013 at 12:00 PM (CDT)
Add to my calendar
Organizer
Half Pint Horse Foundation
Half Pint Horse Foundation is a Bloomington, MN company bringing miniature horses to cheer up those in need in nursing homes, hospitals and anywhere someone is in need of therapuetic companionship. We are a project of United Charitable Programs, a registered 501(c)3 public charity.  Donations are tax-deductible as allowed by law and help us bring these horses wherever they are needed most.

Our Mission:  to promote mental and physical healing, therapy and education through interaction with miniature horses.
Our  miniature horses Coal, Cookie and Joey are between 25 and 30 inches tall, so they are great travelers and can walk right into rooms, hallways, elevators etc.
Coal, Cookie and Joey are working on getting certfied as therapy pets through Pet Partners. Pet Partners mission is to improve human health through service and animal therapy. 
We believe in the mental and physical healing power of animal therapy and work with nursing homes, assisted living facilities, hospitals, the disabled and children's programs to brighten the days of the young and old.  See our
Reading with Horsepower
 page for info on our new children's literacy program.
Half Pint Horse Foundation also visits schools, libraries, churches, home schools, daycare centers, summer camps, birthday parties, fundraising events and public appearances. 
Our horses have been handled by people from the time they were very young.  We put them through rigorous training to make sure they can handle any situation, inluding loud noises, fast movements and hospital equipment.  Only small, mild mannered miniature hosrses with good tempraments are chosen for our programs.  They are trained to walk on different surfaces like carpet, wood, linolium etc, so there are no surprises on their visits.  They trust their handlers completely and respond accordingly.  They are still horses, but because of their small size and extensive training, they do very well in almost every situation and do not spook easily.
Our Volunteer Handlers have a minimum of 10 hours of hands on training with the horses before they are allowed to handle a horse on a visit. A trainer accompanies the volunteer handlers on each and every visit.
Privacy P
olicy
State Fundraising and Solicitation Guidelines
Non Discrimination Policy

All funds raised by Half Pint Horse Foundation are received by United Charitable Programs and become the sole property of UCP which, for internal operating purposes, allocates the funds to the Project. The Program Manager makes recommendations for disbursements which are reviewed by UCP for approval.

Half Pint Horse Camp 4 August 12-16, 2013