Description
Half-day Spring Retreat
Ease into Spring with Energy and Intention
Find your bliss on this bespoke retreat with experienced teachers Louise Wallis & Dr Lisa Greenspan.

Three hours of Restorative Yoga and Mindfulness Meditation, with a break for refreshments (provided).
A small group experience with just 6 spaces, offering participants a high level of attention and support.
Each attendee will receive a Spring-themed gift to take away.
You may be surprised by the difference that half a day's Me-time can make.
"I really felt the benefit" says a previous attendee. "I felt very awake, alive, and calm".
We want you to leave glowing from the inside out - a bit like the beautiful Blue Lotus flower above.
You don't need to have done Yoga or Mindfulness before - this is suitable for beginners as well as the more experienced.
Yoga Mats and Bolsters (big cushions) provided. Please bring a blanket, and a small cushion (optional), for extra comfort.
Restorative Yoga:
A gentler form of Yoga, offering us the opportunity to linger quietly and comfortably for a few moments, and breathe in the simple sweetness of life.
Mindfulness Meditation:
Mindfulness is the practice of being aware of your senses in the present, rather than worrying thoughts from the past or concerns about the future. It can be particularly useful for learning ways to help oneself when you need relief from stress, or when you feel low, or anxious.
Structure of the Retreat:
10:40 Mindfulness Meditation
11:15 Yoga (a slow flow including some standing poses and Sun Salutations)
11:50 Break - Light refreshments provided including Fresh Mint Tea. Relax in the sitting room, or garden
12:10 Mindfulness Meditation
12:45 Yoga (this second session will be gentler, with mainly floor-based poses)
1:20 Tips to take home
1:30 Finish
The Teachers
Louise Wallis - Yoga & Pilates Teacher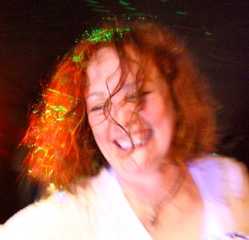 I've been teaching movement, in many forms, for over 20 years. Originally a Dance and Exercise-to-Music teacher, a knee injury led me to train in Pilates and Yoga - both forms of mind-body exercise that emphasise mindful movement. I'm fascinated by the intersecion between the mind and body - and holistic methods that seek to unite them. I'm a member of the Federation of Holistic Therapists, and also have a background in music and performance.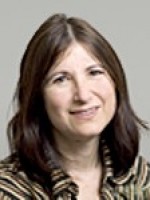 Dr Lisa Greenspan - Counselling Psychologist
I have worked across all services, Health, Social and Voluntary Sector and Education for over twenty-five years, supporting staff and patients. As a Counselling Psychologist, I am informed in my work by scientific findings and have conducted research into services involving intellectual disability in children and dementia in older people. I am trained to use mindfulness techniques with children, young people and adults and have for many years facilitated workshops making use of the inner image and the arts. I also run Calm Mind Café Mindfulness Groups.
The Venue
Studio 4 is a light, bright, ground-floor space in Muswell Hill. Free parking on street outside and nearby.
Nearest tube: Highgate