Description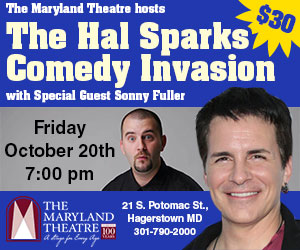 WIN A CHANCE TO OPEN!!!
Are you an Aspiring or Armature Stand-Up Comedian, or even the Next Hottest Stand-Up?
You can WIN the Opportunity to be the Opening Act for this HAL SPARKS Comedy.
All you have to do is send in a 2-3 minute Video Clip You Doing part of your Comedy Routine.
You can be in the Bathroom, your Car, or Anywhere; just be FUNNY!!!
The Funniest Clip WINS a 10-15 Set to Open this HAL SPARKS Comedy Show.
Send your Funniest Clip In NOW!!!
For more details Call or Text Sean E. Merryman at 410-215-8893