Description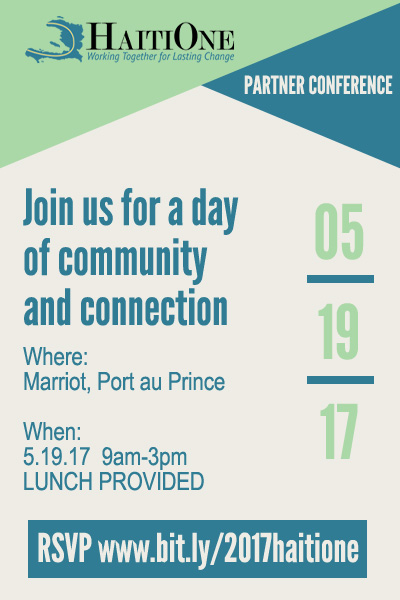 We are MORE than excited to announce our 2017 HaitiOne Partner Conference!

This conference is open to partners and users of HaitiOne and anyone wanting more information and resources for their service in Haiti. There will be discussion, networking, lunch, and learning!

Held at the beautiful Port au Prince Marriott, May 19th, from 9am to 3pm. Lunch and a coffee/pastry break is included.

We can't wait to see you there! Register today for the number of seats you will be needing!
This year we are also seeking your input. After registering, head on over HERE to give us your thoughts and input on what areas of resources and needs most affect you and topics you would like to see covered!