Description
Join Haiti Cultural Exchange (HCX) and Friends for the Haiti Film Fest Opening Night Fundraiser, taking place on Thursday, May 11th at Alamo Drafthouse Cinema in Downtown Brooklyn. This celebratory event is the official launch party for the 4th Biennial installment of Haiti Film Fest. Established in 2011, HCX's Haiti Film Fest highlights emerging talent in Haitian communities, and features provocative and innovative storytelling via narrative films, documentaries, feature-length projects and short films that depict the diversity, depth and vibrant spirit of contemporary Haitian cinema.
The evening will also be dedicated to honoring the following individuals who have made significant contributions to Haitian film and culture:
Arnold Antonin, Award-winning Film Director
Jimmy Jean-Louis, Celebrated Film and Television Actor
Rachelle Salnave, Filmmaker and Founder of Ayiti Images
Your ticket purchase for the Haiti Film Fest Opening Night Fundraiser will not only secure your seat at the festival's launch, but also contribute to HCX's ongoing mission to present and promote the cultural expressions of the Haitian people.
HCX would like to extend a special "Thank You" to our Opening Night Fundraiser Host Committee members (in formation): Petrushka Bazin Larsen, Carolle Charles, Pierre Teddy Clermont, Naika D'Haiti, Tyler Drake, Daphné Leroy, Monika Levy, Paola Mathé, Rosemonde Pierre-Louis, Jacques-Phillipe Piverger, and Nadine Renazile.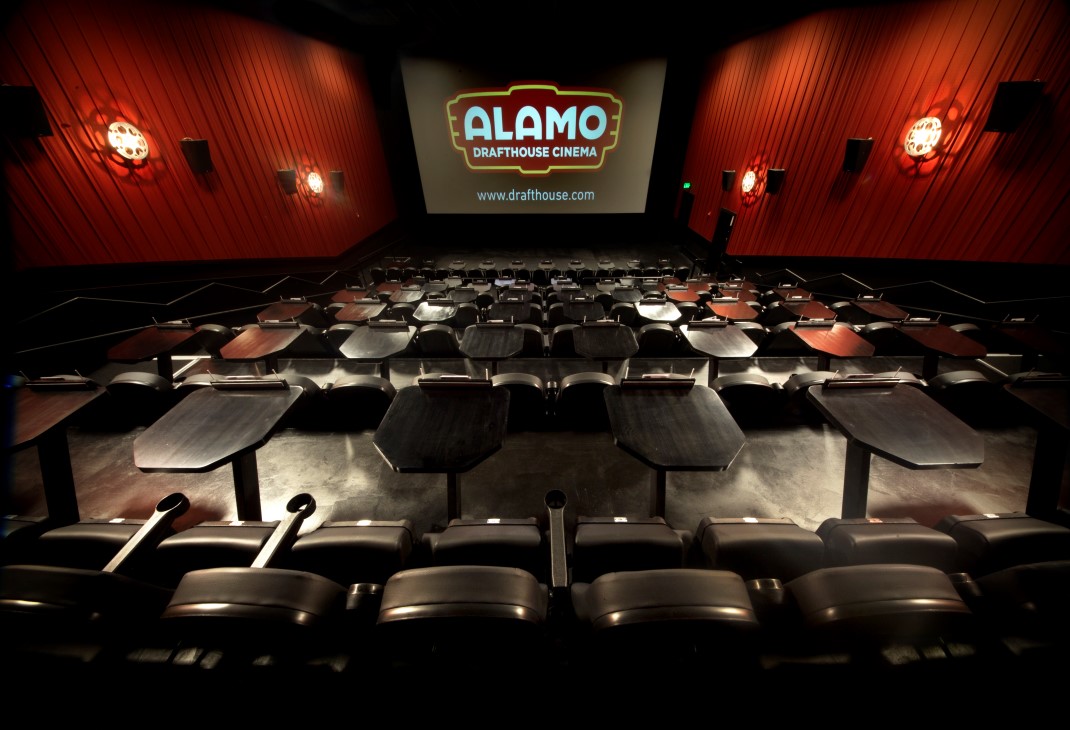 About the Opening Night Venue:
Cold beer, hot movies, and delicious snacks and meals; The Alamo Drafthouse Cinema is dinner, drinks, movies and events, all under one roof. Attention to detail in film presentation and programming has made Alamo Drafthouse a second home to movie fans all over the planet and earned accolades from the likes of Entertainment Weekly (#1 theater in America), Wired.com (Coolest Movie Theater in the World) and Fandango.com (One of the Best Theaters in the Country).
The Opening Night Afterparty will take place at Alamo's House of Wax, pictured below: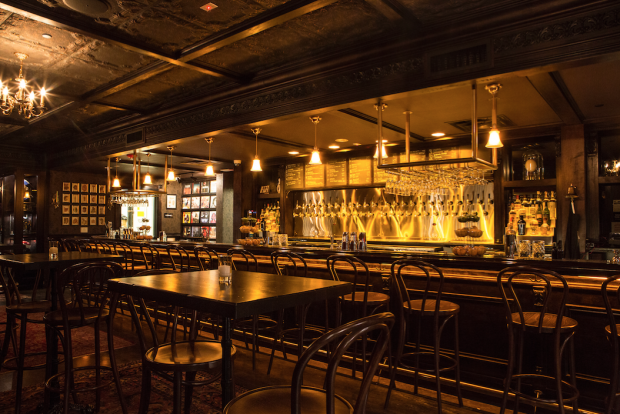 About the Honorees:
Arnold Antonin is a prolific film director known for his social, political and cultural commitment to Haiti. His filmography includes dozens of titles ranging from documentary shorts to narrative feature-length films that explore Haitian art, culture, and history. He has received many prestigious awards and honors, including the Djibril Diop Mambety award for lifetime achievement at the International Cannes Film Festival in 2002 and the Paul Robeson African Diaspora best film award at FESPACO in Ouagadougou in 2007, 2009, and 2011.
Jimmy Jean-Louis is a Haitian film and television actor with an impressive international resume. His Hollywood credits include "Tears of the Sun" with Bruce Willis and Monica Belluci, "Hollywood Homicide" with Harrison Ford and Josh Hartnet, "Monster-in-Law" with Jane Fonda and Jennifer Lopez, and "The Miracle Match" with Patrick Stewart and Gerard Butler. Jean-Louis is well-known for his portrayal of the charismatic Rene "the Haitian" in the hit TV show "Heroes." He has also played leading roles in many films, including "Sinking Sand" for which he received a Best Actor nomination from the Africa Movie Academy Awards (AMAA) in 2011. Many of his most recent feature roles - in the films "Cargo," "The Empty Box," "Everything but a Man," and "Toussaint Louverture" - explore narratives of Haiti and its Diaspora.
Rachelle Salnave is a Haitian-American filmmaker whose documentaries cover diverse topics relevant to her communities in the United States and Haiti. Salnave's film about the gentrification of Harlem, called "Harlem's Mart 125: The American Dream" won Best Documentary at the 2010 African World Documentary Film Festival. After the release of her second feature length film, an exploration of her Haitian roots called "La Belle Vie: The Good Life," the General Consulate of the Republic of Haiti in Miami honored her a Beacon of Hope and Achievement Award during International Women's Month in 2015. Salnave is also the founder of Ayiti Images, a traveling film series that features Haitian films and their directors with support from entities including the Knight Foundation and Green Family Foundation.
About Sponsorship Opportunities:
To learn about sponsorship levels for small businesses and corporate enitities, please contact Development & Communications Director Erika Pettersen at erika@haiticulturalx.org.