Reframe History x ThirdSpace Action Lab x moCa Cleveland present HAIRstory, a two-part program grounded in storytelling.
About this event
Create a collage based on your personal hair story during HAIRstory Part II, an in-person program led by artist Amber N. Ford and Reframe History founder Shelli Reeves. This 90-minute workshop session will be held outdoors on Toby's Plaza, located at 11440 Euclid Ave, Cleveland, OH 44106.
Participants will use materials including magazines, catalogs, newspapers, found photographs, glitter, and fabric to create collages inspired by their hair and hair stories.
All art-making materials needed for the workshop will be provided at no cost. We encourage participants to bring personal materials to use in their collages, as well!
Advance registration is required and on a first come, first served basis. Registration is limited to 16 to ensure the safety of all participants.
Participants must wear a CDC-compliant mask and maintain six feet of distance from participants outside of their affinity group. Upon arrival, participants will go through an indoor health screening.
Please note: Participants must be present at least five minutes prior to the beginning of the workshop. At this time, any available slots will open up to additional attendees. Latecomers risk losing their spots.
To request accessibility accommodations, please contact lleving@mocacleveland.org.
Details and registration for HAIRstory Part I can be found here. Please note: HAIRstory Part I is a virtual program, taking place at 6 p.m. EST Tuesday, May 11 via Zoom.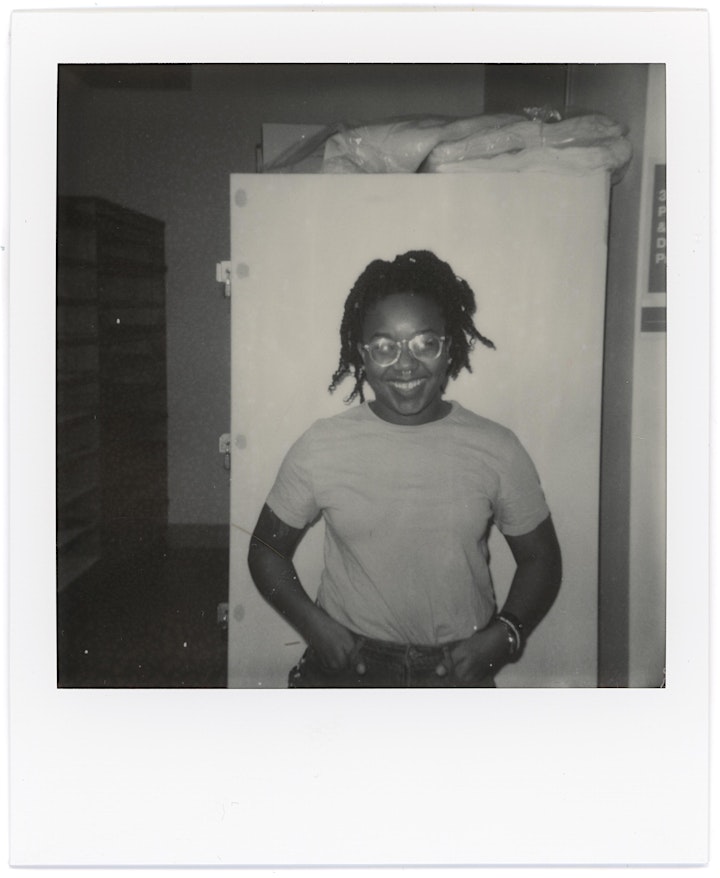 Amber N. Ford, whose work is currently featured in Imagine Otherwise, is an artist based in Cleveland, OH. She received her BFA in Photography from the Cleveland Institute of Art (2016). Interested in race, and identity, she is best known for her work in portraiture, which she considers a "collaborative engagement between photographer and sitter." Her work has been featured in exhibitions at Kent State University, Transformer Station, SPACES Gallery, The Morgan Conservatory, The Cleveland Print Room, Zygote Press, and Waterloo Arts, as well as in outdoor public spaces on the Capitol Theatre Building located at the corner of Detroit and West 65th. Recent awards include Gordon Square Arts District Artist-In-Residence (2019) and the Ohio Arts Council Individual Excellence Award (2017).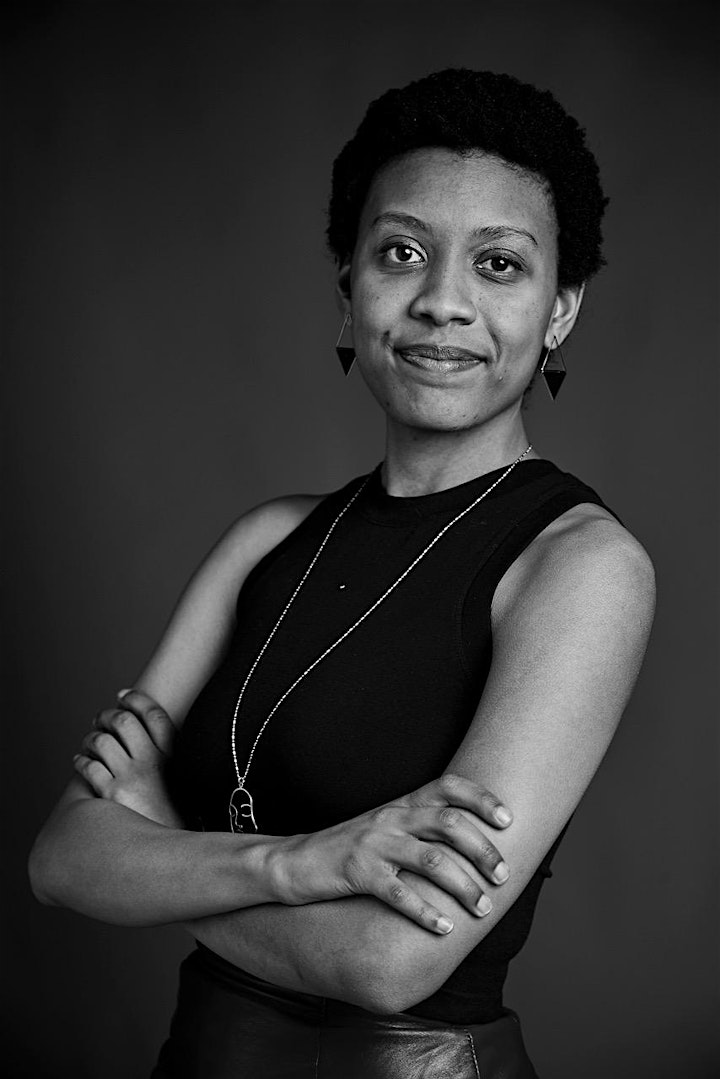 Shelli Reeves uses innovative ways to start conversations about racism while focusing on community, society, and policy. Her activism has led her to do work within museums, media, and political campaigns. Shelli is also the founder and CEO of Reframe History which is an organization dedicated to keeping stories alive through archiving the past, recording the present, and advocating for the future. Specifically, she does this by building a virtual African American Museum that is accessible through a Black history app where people can learn and share stories. Each project she works on is focused on marginalized communities and influencing positive, but not always easy, change.
Organizer of HAIRstory Part II
The Museum of Contemporary Art is a unique and dynamic place for the visual art of our time. We challenge, inspire and teach a wide range of audiences. Our purpose is to push the boundaries of innovation, creativity and exploration through exhibitions, publications, education and outreach programs.